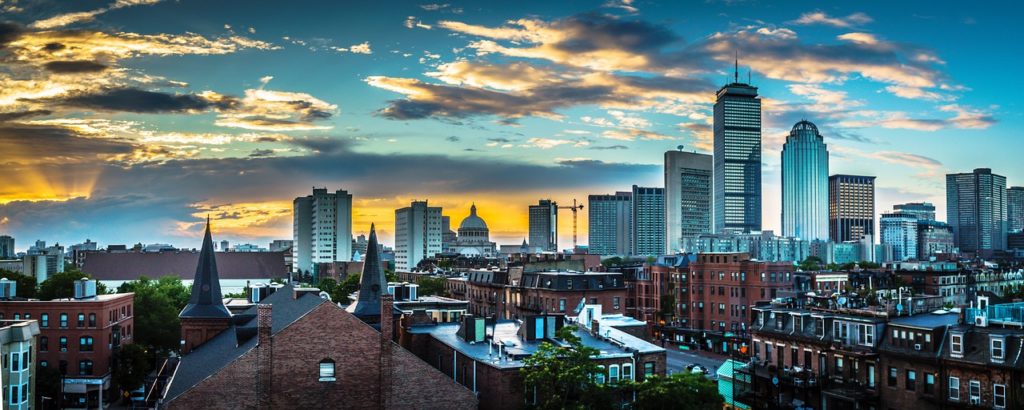 Sometimes you just need to get away, and what's better than a roundtrip flight to experience different cultures, art, food, and history? Not much, unless you can also find a cheap flight deal on a dream destination. And with the right guidance, you can. Finding the lowest price flights from Boston to places you've always wanted to go is easier than you think, and you might even be able to bump up to business class or first class.
What's in your future? Will it be Paris? Barcelona? How about Zurich? You can get there from Boston. Here's how you can fly for less.
What's the best airport for international deals from Boston?
Boston's Logan International Airport (BOS) is the only international airport in the immediate Boston area or in Massachusetts. Nearby airports out of state include:
Bradley International Airport (BDL) in Springfield/Hartford, Connecticut
Manchester-Boston Regional Airport (MHT) in Manchester, New Hampshire
Portland International Jetport (PWN) in Maine
Green Airport (PVD) near Providence, Rhode Island
None of them are as big as Logan, or serve as many airlines and flights but can still have the deal you are looking for.
What Are Some Alternate Airports for International Deals From Boston?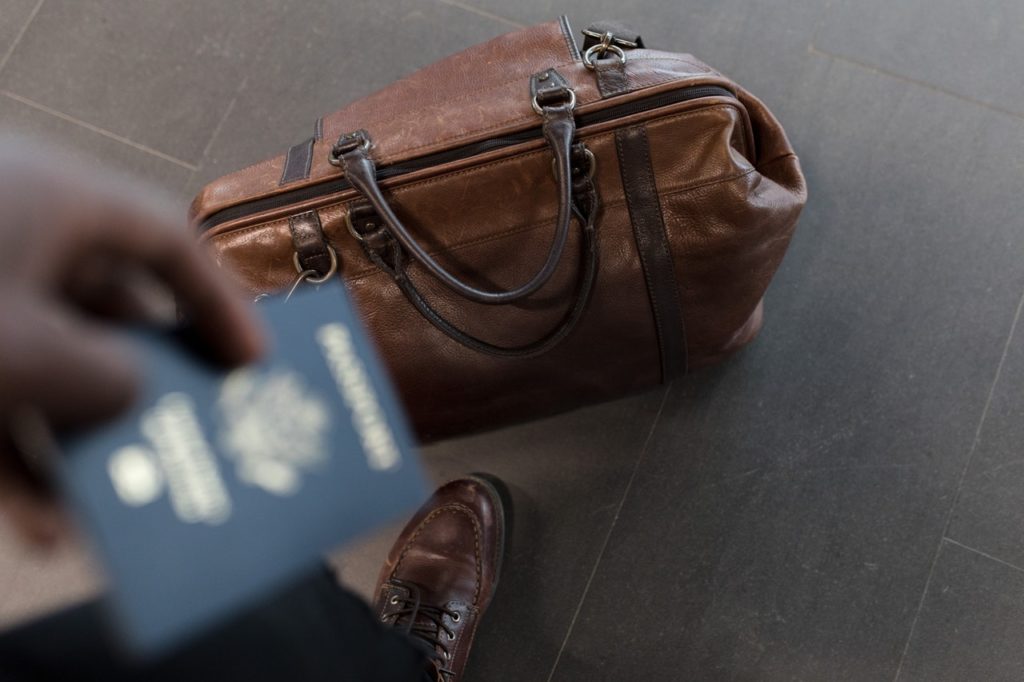 While Logan International Airport is your best option in Boston, it may be advantageous to catch a cheap flight from Boston to a city with better international deals. For example, if you were flying to Europe and an airline was offering a deeply discounted flight deal from New York to a Norwegian country on Icelandair, it might be worth catching a cheap flight from Boston to NYC, and from New York to Oslo.
How Do I Find Cheap Business Class Flights From Boston?
Plan to succeed. When it comes to airfare, timing is everything, and flight prices fluctuate constantly. Avoid the busiest flight seasons, summer (when kids are out of school) and the weeks before and after Christmas are typically the most expensive times to fly. With a little research, you should be able to find an off-season flight that still fits the weather and activities you want when you arrive at your destination.
Look for special deals. Airlines, like retailers, have promo deals and seasonal sales.
Consult an expert. As online travel agents, we here at Business Class Experts have advance knowledge of sales, promos, and special deals. Tell us when and where you want to travel, and we'll find you the cheapest price.
Popular International Destinations From Boston
Boston Destination
Flight Length
Tourist Spots
Amsterdam
7 hrs, 3 mins
The Van Gogh Museum – world famous museum built to house the works of Vincent Van Gogh, the celebrated Dutch painter, and other Dutch masters. Amsterdam Canal Cruise – check out the city in style with a sightseeing ride…or choose a saloon boat with drinks and gourmet dinners.
Barcelona
7 hrs, 5 mins
La Sagrada Família – a magnificent church under construction since 1882! The construction is marked by different architectural styles from different eras, with the overall structure dominated by ornate spires and highly detailed features.
Park Güell – a large garden highlighted by sculpture, mosaics, and architecture.
Dublin
5 hrs, 55 mins
The Guinness Storehouse – 7 stories inside a centuries-old building comprised of production facilities arranged around a pint-shaped atrium, topped by the Gravity Bar on the top floor. A must-do for stout beer lovers! Dublin Castle – Originally built in 930 by Danish Vikings, the castle has been attacked and sacked so many times that not much remains of the original structure. Most of the current castle was erected in the 1700s, and today houses museums, shops, cafes, apartments, and government offices.
Dubai
12 hrs, 10 mins
The Mall of the Emirates – One of the largest indoor shopping venues in the world. Inside, you'll find Ski Dubai – a full fledged indoor ski resort! Plus endless shopping, food, and a large multiplex theater.
Burj Khalifa – The tallest skyscraper in the world at 2,717 feet (half a mile high!) offers incomparable views from the top…plus fine dining, a hotel, and plenty of shops and cafes on the ground floor.
London
6 hrs, 20 mins
The Tower of London and Big Ben – One of the world's most famous landmarks, this historic structure is a can't miss attraction.
Buckingham Palace – No visit to London is complete without a visit to the royal palace to watch the changing of the guard.


Munich
7 hrs, 25 mins
Marienplatz is a gothic town square with a special attraction – the Glockenspiel in the New City Hall comes alive every day at noon. Sculpted characters on two levels enact a 16th century tournament complete with jousting pairs, jesters, musicians, under the benevolent gaze of a Lord and Lady, followed by a lower tier performance by a dance troupe.
Viktualienmarkt – a farmer's market to end all farmers markets, Viktualienmarkt is a gigantic shopping area packed with fresh food stalls, local art, with music and dancing entertainment.
Paris
6 hrs, 45 mins
Louvre Museum – one of the many must-see attractions in Paris, the Louvre is home to more than 35,000 art pieces, including some of the most famous art in the world.
The Eiffel Tower – built in 1889, it was once the tallest man-made structure in the world. It's since been dwarfed by larger towers, but the history and romance of the Eiffel Tower will never be eclipsed.
Reykjavik
5 hrs, 5 mins
The Blue Lagoon spa – an award-winning spa complex with massage, saunas, steam room and a massive outdoor geothermal pool that stays hot all the time, even when the air is freezing.
Harpa Concert Hall – a stunning modern steel-and-glass building that hosts live performances and conferences.
Zürich
7 hrs, 15 mins
Zürichsee – book a boat tour of the beautiful Lake Zurich and explore the many public gardens and parks on its banks.
Zurich Opera House – housed in an historic building, the Zurich Opera House blends the old and the new – traditional opera, robust musical comedy, music and children's programs to enrich and entertain everyone.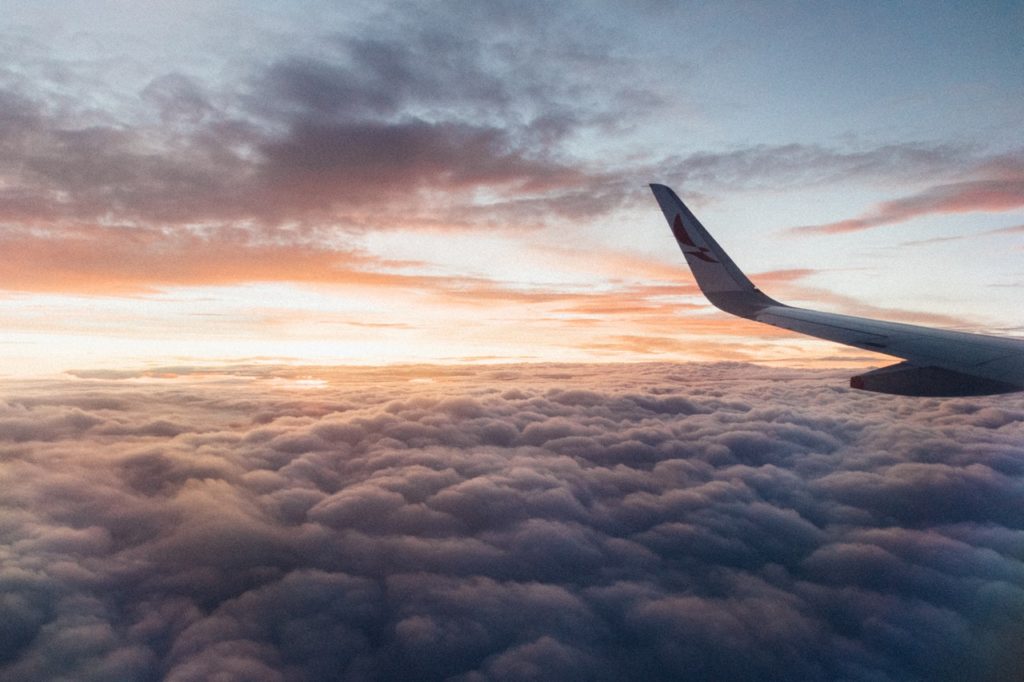 International Classes From Boston
When making plans to fly overseas, a primary concern may be comfort. Each airline is a bit different, but here is what you will typically find in each flight class.
Coach / Economy
Economy seats are usually about 19" wide and seated at least 3 in each section. The seats are close together with little leg room to stretch out. Seats typically offer some recline, and most modern airlines have a small entertainment screen with entertainment choices you may be required to pay extra for. You may also pay extra for selecting your seat, all baggage (even carryon), drinks and snacks, and anything else you may need while onboard.
There will be a lot of passengers in the cabin, and only a few attendants to serve them.
Premium Economy
A slight upgrade from economy, premium economy typically offers a seat that's an inch or two wider, with 5" to 7" extra legroom, deeper reclining seats, a bigger entertainment screen, and more entertainment choices. You also get a better menu, checked and/or carry-on bags included, and fewer passengers per attendant – so better service.
Business Class
Business Class is the next class above Premium Economy. With many airlines competing to win coveted business flyers, some have stepped up their offerings to rival first class. Lie-flat seats for sleeping comfort are common, plus perks like gourmet meals and fine wines, priority check-in and boarding, and access to luxurious airport lounges.

In addition, business travelers can expect wider seats, bigger entertainment screens, more legroom, more privacy, and either window or direct-aisle seating. You won't find yourself crammed between two strangers for the duration.
First Class
First class experience varies wildly with the airline you choose. Delta One Suites surpass their first class cabins, and most business class perks and amenities are similar to first class offerings.
In a class by itself is the pinnacle of commercial travel, a first class private-jet experience: Etihad's The Residence, where you get a full 3-room suite with a living room, bedroom with a double bed and private bathroom with shower.
Generally speaking, first class costs about twice as much as business class and doesn't always deliver twice the value. It all comes down to finding the highest level of comfort for the lowest possible price.
International Airlines That Fly Out of Boston
Aer Lingus
Air France
Alitalia
American Airlines
Icelandair
Iberia
JetBlue
KLM
Norwegian
SAS
Swiss
TAP Air Portugal
Turkish Airlines
Virgin Atlantic
Boston Logan Airport Facts & Tips
FACTS
For frequent fliers, signing up for the TSA Pre✓® program makes security faster and easier. Members use a separate, shorter line, and don't have to remove shoes, belts, light jackets, or open laptops. International travelers can sign up for a similar program, Global Entry.
40.9M total passengers arrived and departed from Logan Airport in 2018
More than 40 airlines provide direct flights to more than 130 domestic and international destinations from Logan Intl.
The Boston Logan International Airport Public Art Program showcases permanent and temporary art installations throughout the airport.
Tips For Flying Internationally From Boston
There is never enough parking, so you'll need to plan ahead. Your best bet may be an outside parking lot with transportation options to the airport, or a cab from home. If you must park your car at the airport, the Massport website offers a wealth of information about the various parking options onsite and nearby.
If you're traveling on an international flight, the Mobile Passport app can help you breeze through customs. You answer questions in advance and then go through a dedicated line with fewer passengers. You'll still need your actual passport, though.
If your flight is canceled, don't wait in line to make new arrangements. It's faster and easier to call, even if you're in line at the counter. Make sure you know the reason for the cancellation. If it's the weather, you're on your own. But if the airline is responsible, for example, the cancellation is caused by a mechanical problem with the plane, they may offer overnight accommodations, meals, or vouchers for a future flight.
Finding a cheap flight from Boston to an international destination can be stressful and time consuming. Business Class Experts can find you a better price than you can find on your own – we have special deals with the airlines, so the prices we get are significantly lower than anything you can find online. When you're ready to take that dream vacation or long-haul business trip, let us know. We'll find your best deal.

Business Class Flight Resources
Business Class Flight Deals