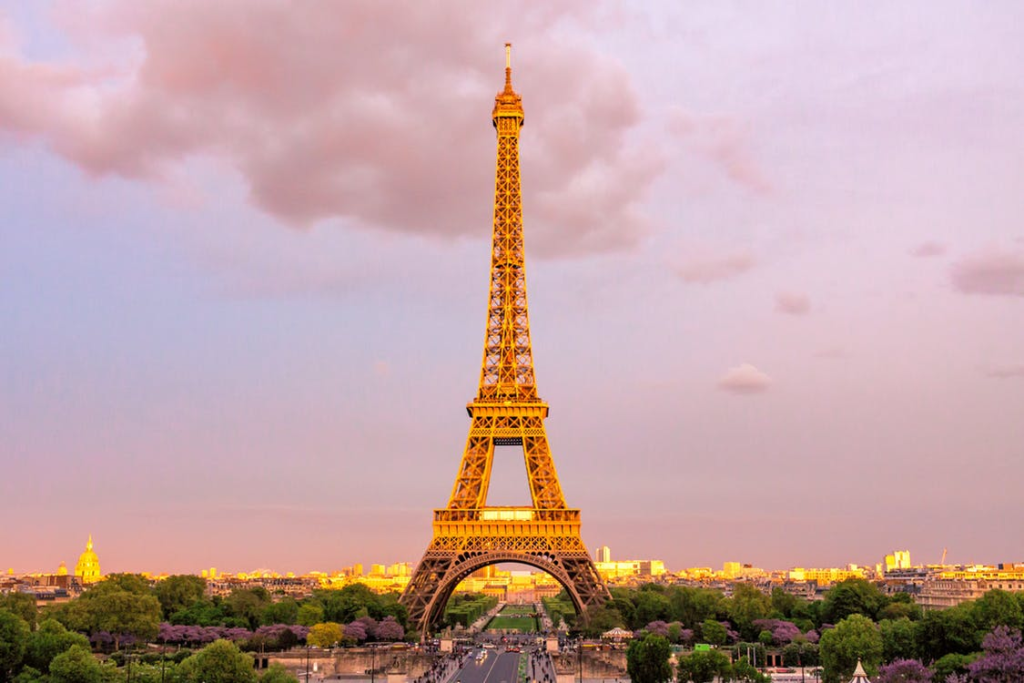 Paris is an intriguing destination, no matter the intention of the trip. Flying to Europe comfortably and in style can make it even better. Flying business class is becoming cheaper and easier because airlines are improving their business class seating and amenities that go along with it. Some can even compete with first class experiences.
Many airlines have upgraded their business class experience. Lie-flat seats that allow passengers to sleep, doors that close for privacy, and controllable in-flight entertainment are some of the evolved amenities that make long flights much more enjoyable. Lounge amenities are also a convenient perk, and some airlines (such as Quants and Singapore Airlines) have partnered with wellness experts to create special menus and even meditation classes for people to participate in before boarding the plane.
Finding a Great Deal on a Business Class Flight From New York to Paris
There are many flight options from New York to Paris, and pricing varies depending on departing and arriving airports. We have priced out flights from February 17, 2020 to February 23, 2020, priced 12 weeks in advance.
Air France and Delta offer business class, non-stop, round trip tickets for $5,173 from John F Kennedy International Airport (JFK) to Charles de Gaulle Airport (CDG). British Airways has non-stop, round trip flights for $7,535 also from JFK to CDG. Icelandair offers a cheaper flight from Newark International Airport (EWR) Newark, in Newark, New Jersey to CDR for $2,692, but it is a connecting flight and adds over 4 hours to travel time.
Airline websites and credit card redemption programs are not always the way to get the best deal, and it can be exhausting and confusing trying to search and select the best flights matched for your trip. BusinessClassExperts works directly with airlines to secure cheap deals for flights worldwide and can take the stress out of booking a long flight.
NYC Business Class Flight Lengths To Paris France
| | | | |
| --- | --- | --- | --- |
| From | To | Flight Time | Nonstop? |
| New York JFK | Paris Charles De Gaulle | 10hr 30min+ | No |
| New York JFK | Paris Charles De Gaulle | 7hr 10min | Yes |
| New York EWR | Paris Charles De Gaulle | 7hr 0min | Yes |
| New York LGA | Paris Charles De Gaulle | 9hr 5min | No |
Best Times to Fly New York to Paris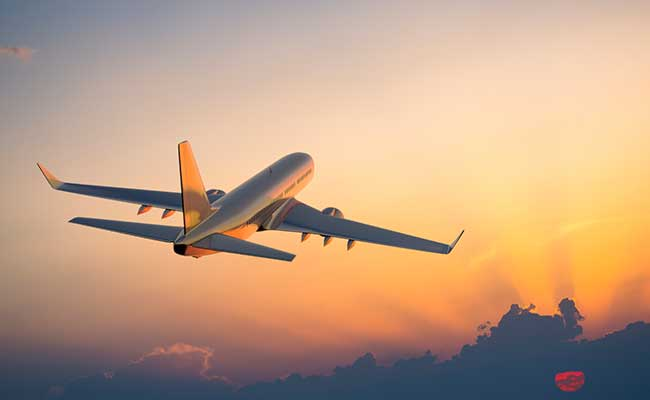 The months of April through June and October/ early November are great times to visit Paris. The weather is nice and comfortable, and there are not as many tourists as other times of the year.
During the summer there are many things to enjoy in Paris, including picnicking in the parks of Bois de Vincennes, Palais-Royal, and Parc Monceau, catch an outdoor movie at Cinema en Plein Air, cruise on the Seine, check out the summer arts festival, visit the Louvre, and so much more.
The later months are colder, but the holiday season in Paris is known for its beauty. Tourist crowds may be much larger during this time, but there are plenty of things to do. Admiring the amazing Christmas lights that illuminate the city, ice skating, and shopping at the Christmas markets are just a few things you can do in Paris during the holidays.
Cheapest Times to Book & Fly NYC to Paris
While it seems like the best time to get a cheap international flight would be far in advance, our research shows that's not the case! Here's the bottom line:
The best time frame to book a flight from New York to Paris is from 5 months in advance to about 3 weeks before your departure date. The very best time is about 9 to 10 weeks in advance.
The cheapest month to fly to Paris from New York is October.
The cheapest day of the week to fly to Paris is Wednesday, but Tuesday is pretty good, too!
Whenever you want to fly to Paris, Business Class Experts can find you the cheapest available rate! Wondering if it's cheaper to upgrade at the airport? Find out here.
The International Flight Business Class Experience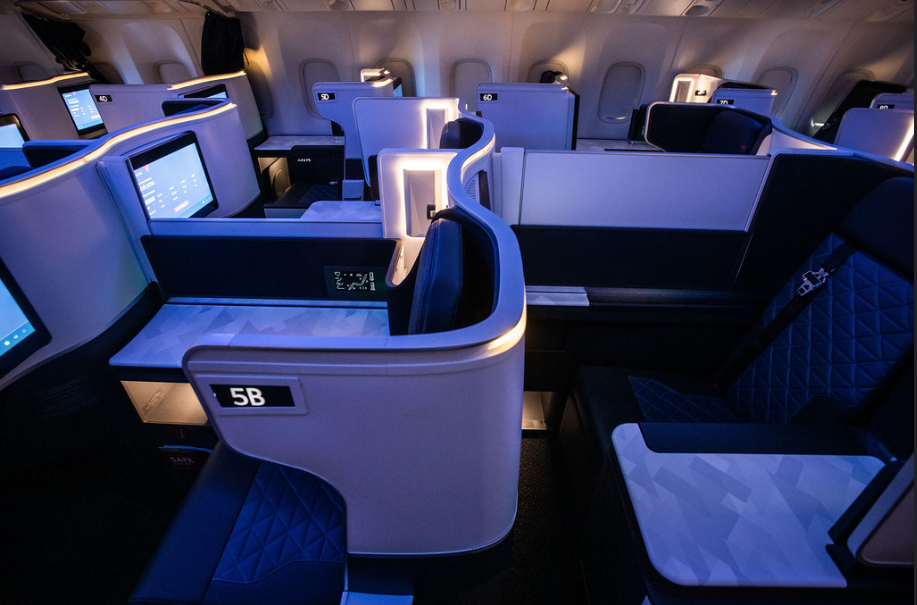 Flying business class is nothing like flying economy class, and it's a big step up from a premium economy. In an attempt to lure the most frequent fliers – businesspeople – airlines have really stepped up their game in terms of luxury, room, and services. Some of today's business class bookings rival posh first class flight accommodations!
Check-In and Lounge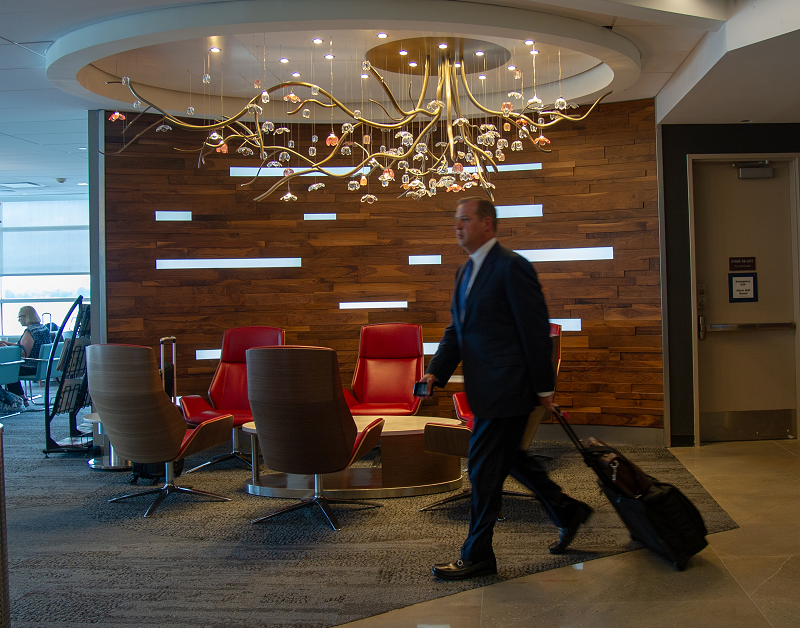 Delta Business Class
Delta international flights fly out of terminal 4 at JFK. In business class, you will have access to the Delta SkyClub JFK Terminal 4 Near Gate 32 in Concourse B. The lounge amenities include WiFi, showers, flight monitors, TVs, printers, copiers, snacks and drinks. The lounge is a hike from the security check, so make sure not to cut it too close when it comes to timing. Delta business class also offers access to the Korean airlines lounge.
Air France Business Class
Air France primarily flies out of Terminal 1 at JFK airport. Some flights labeled as Air France are codeshare flights operated by other Airlines, and fly out of terminals 2 and 4. You can check in to your flight online 30 hours prior to save time. You can choose your seat and receive your boarding pass so you are ready to go straight to security when arriving at the airport.
The newly renovated lounge features a dining experience that resembles a traditional Parisian brasserie. Other amenities include a beauty treatment center and spa, WiFi, showers, a bar, Night Service and self-service hot and cold meal counters.
British Airways Business Class
BA international flights fly out of terminal 7 at JFK. The renovated business lounge features a full-service bar, called the Quaich Bar, and the BrewDog craft beer room where you can find unordinary craft beers on tap. There is also a self-serve bar, comfortable seats, and couches, multiple dining options, WiFi, etc.
The Elemis Spa is also a unique perk and passengers can book a quick, complimentary spa treatment before their flight.
Why You Should Fly Business Class
Airlines competing for business class travelers have added services to make you comfortable, keep you entertained, and delight your taste buds. Most business class flights offer lie-flat seats, extra width, and legroom, noise-canceling headphones (of varying quality), luxury bedding, amenity kits, and gourmet meal selections.

We recommend Delta's Business Class because their seats are wider, they offer better privacy options, and they fly to six continents and 241 destinations – not including partner airlines! Also, their official dress code is very lax. Wear what you want!
Business Class Food and Beverage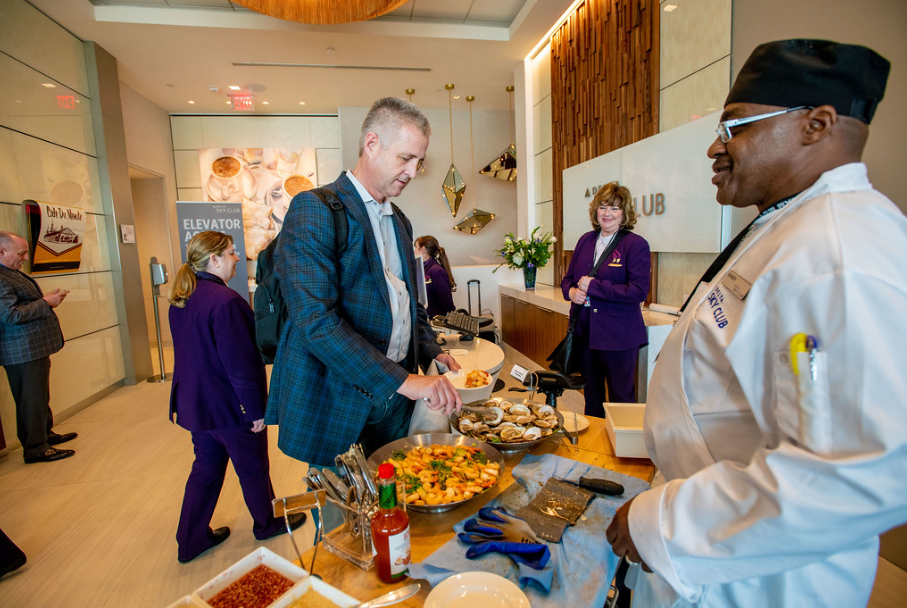 Delta
Delta has great food options for international flights and in lounges. The quality is good, and presentation is appealing. They offer a variety of menu choices that you can pre-order before your flight.
Air France
Air France partnered with chef Daniel Boulud to create dishes for flights departing from the United States to Paris. The meals are quite large, and there is a variety of wine options to select from. You can choose from four main course meals, along with an amuse bouche, appetizer course, a cheese course, and dessert.
Breakfast service is also available, it is smaller in size, however. It includes a beverage, a selection of pastries, and a choice of three main courses.
British Airways
BA has made recent improvements to the quality of their in-flight food and service. Three course meals are available, along with your choice of snacks from the Club Kitchen. Meal options vary. A smaller breakfast service is also available.
Best Business Class Airlines
While there are more luxurious airlines, a few have carved out a niche in the business class market, expanding their services, amenities, and cabin layouts to cater expressly to business class fliers.
Delta recently upgraded their business-class seats, cabins, lounges, and amenities. They also added more routes where business class seats and suites are available.

Seats extent to 72 inches in the lie-flat position, with a fully adjustable headrest and lumbar support.
Bedding is designed by the White Company. Luxury bedding includes a mattress topper, duvet, and a blanket.
Power outlets are available, but may require the use of an adaptor – which may or may not be available on-board for purchase.
18-inch, high-resolution in-flight entertainment screen.
Noise-cancelling headphones, but not Bose quality.
Unlimited Wi-Fi for up to 24 hours is $28 to receive.
There's plenty of entertainment available.
Delta's amenities kit features Keihl's products
Air France recently upgraded their business-class seats and raised the quality of the food and service.

Seats are 21.5 inches wide and they recline to just under 78 inches in lie-flat mode.
Each seat has a universal power plug and USB port.
Storage space to hang clothes.
Bose noise-cancelling headphones, a vanity mirror, and a place to hold a magazine or tablet.
16 inch entertainment touchscreens
Control the system with a handheld touchscreen remote, which you can also use to view content and the food and beverage menus.
No Wi-Fi on the flight
Amenity kits contain a toothbrush, toothpaste, mouthwash, a comb, an eye mask, earplugs, lotion, lip balm, and a shoehorn.
Slippers, socks, and headphone covers on your seat.
British Airways opened its Club Suite In March, which is being installed on all 18 of the new A305-1000s in the fleet and on some of the refitted Boeing 777s.

20in wide seats extent to 72 inches in the lie-flat position, with a fully adjustable headrest and lumbar support.
Luxury bedding designed by the White Company.
Power outlets are available, but may require the use of an adaptor – which may or may not be available on-board for purchase.
10.4-inch monitor with on-demand entertainment.
Noise-cancelling headphones.
Amenity kits include basic grooming essentials.
Amazing Things To Do in Paris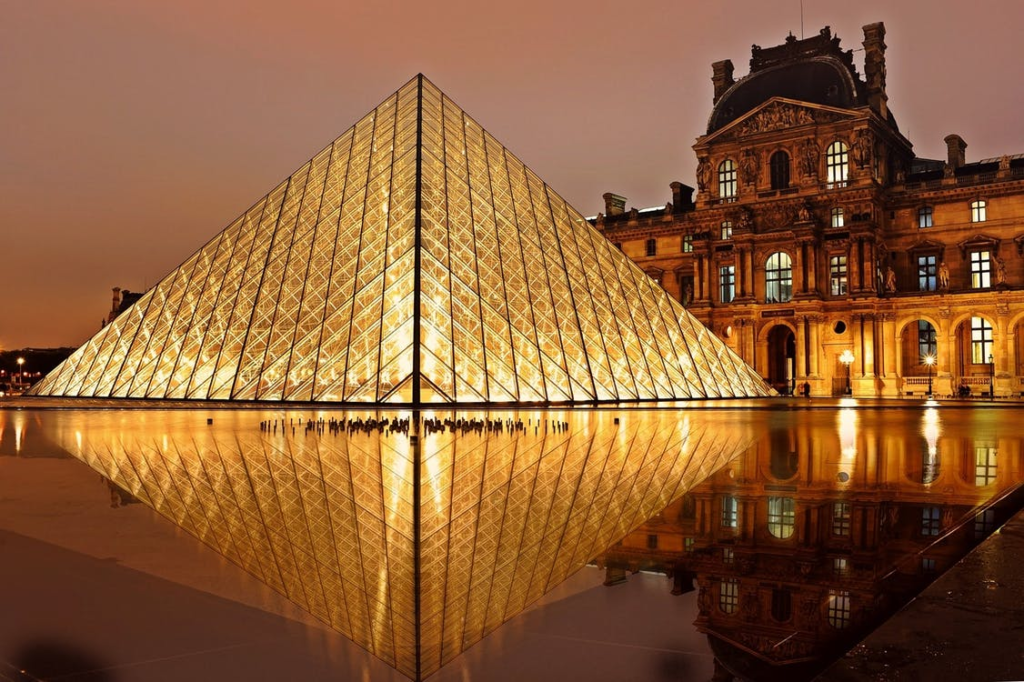 Paris has everything. Art, architecture, famous spots, entertainment, incredible food…here's a very short list of amazing, can't miss things to do:
Eiffel Tower – One of the most recognizable landmarks in the world, the Eiffel Tower is one of the most popular tourist attractions in Paris. If heights aren't your thing, you can drink in the historic view from across the Seine River at the Place du Trocadéro.
The Louvre – the magnificent building was once the home to French Kings, including Louis XIV. Today, the museum houses some of the most famous artwork in history, including the Mona Lisa and Venus de Milo.
Ile de la Cite – the name might not be familiar, but this small area in the center of historic Paris is home to Sainte-Chapelle and Notre Dame.
Sainte Chapelle – Notre Dam is closed for repairs, but only a short walk away is Sainte Chapelle, another gorgeous cathedral decorated with incredible stained glass.
Versailles – In 1682, King Louis XIV relocated his Royal Court from the Louvre to the Palace of Versailles on the outskirts of Paris, where it served as the center of government for more than a century. Tour the stunning palace and grounds where famous kings and royals danced, lived, and conducted business centuries ago.
Moulin Rouge – If you get tired of museums and palaces (is that possible?), you can catch a show at the famous Moulin Rouge (yes, the one from the movie!). Experience cabaret in its historic birthplace with nightly shows.
The Catacombs – for a truly different experience, go beneath the city and take a tour of the ancient catacombs dating back to the 18th century, where the remains of six million Parisian ancestors rest.