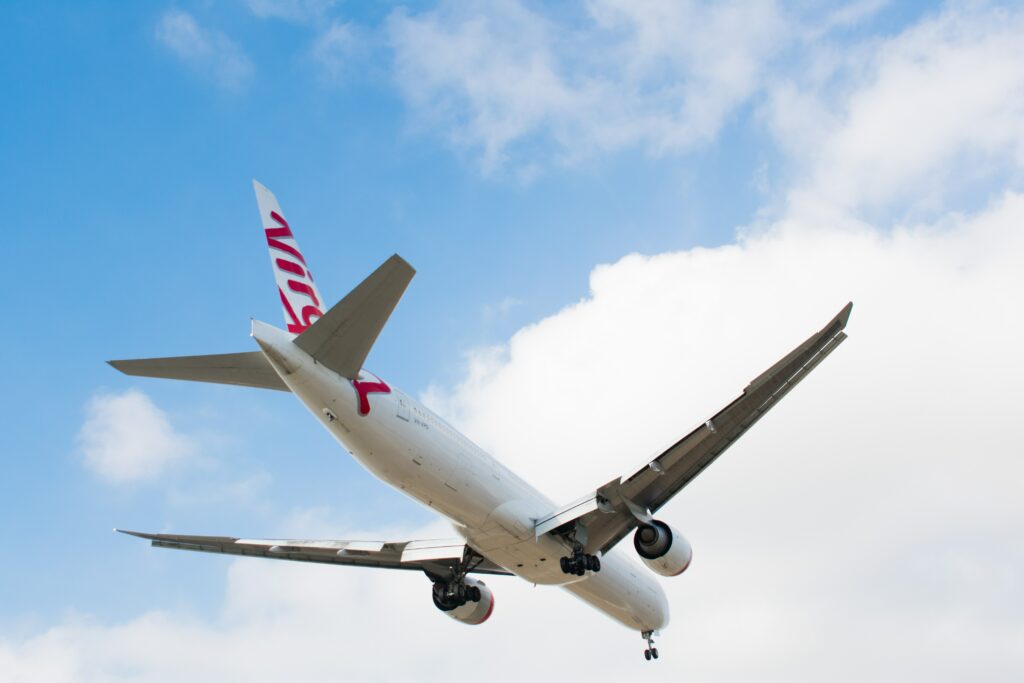 Flying between London and New York was historically a sign of high class. Then, in the 1980s, an airline with a new upper-class mentality hit the scene. Virgin Atlantic has since evolved into a powerhouse brand with flights across the Atlantic to premium destinations like Los Angeles, Johannesburg, and Tokyo.
With Virgin Atlantic, the upper-class suites take the name Upper Class. These elegant seats are comfortable leather with plenty of legroom. Each seat also has dedicated air nozzles for temperature control and comes equipped with high-quality amenities. It's a massive step above economy or premium economy.
Virgin Atlantic famously names its planes after women. In two notable exceptions, aircraft bore male names. They include the Spirit of Sir Freddie (G-VMIA) for Richard Branson's business partner and a temporary change to Austin Powered (G-VTOP) for the famous film character.
From the pre-flight welcome champagne to the high-quality lay-flat seats, discover what the Virgin Atlantic Upper Class experience is like.
Planning Your Trip
Virgin Atlantic is based in London but has hubs in Gatwick and Manchester. Delta is a partner for Virgin Atlantic and handles flights domestically in the United States and short/medium-haul flights in Europe. When flying with the spunky brand, take note of the cities with Virgin Atlantic lounges.
Choosing Seats
Seats on Virgin Atlantic flights range from introductory economy class to business class. Business class flights offer aisle or window seats. Known as Upper Class, seats in this cabin provide some immediate benefits. During the booking process, you'll be able to select your preferred spot, with amenities such as:
Extra-large seats that recline into flatbeds.
Unique pods that house Upper Class seats for elevated privacy and comfort — perfect for work or relaxing.
Crew with the iconic Virgin laid-back yet attentive attitude.
Upper Class cabins with 20 or 30-inch wide and at least 6-foot long beds on every Virgin Atlantic flight.
There's hardly a bad seat in Upper Class, but finding one away from the Loft or Bar social areas will be the most comfortable. Noise from these areas is known to drift into the Upper Class cabin.
Affording Your Flight
Are you thinking about taking the plunge to Upper Class? Flying with Virgin Atlantic has its perks, especially with the Virgin Red Flying Club. This perks club gives passengers greater flexibility in spending points, making flights more competitive.
For additional savings, Business Class Experts can help you find affordable Virgin Atlantic Upper Class tickets and upper-class suites on airlines like Qatar, Emirates, or British Airways.
Virgin Atlantic Upper Class Check-In
The initial check-in for your Virgin Atlantic Upper Class flight starts by departing the primary hub in London at Heathrow International. Thanks to a pre-registered system, a dedicated drop-off at the terminal acts as the first point of contact. Virgin Atlantic Upper Class passengers have expedited security. Then it's to the lounge for a bit of relaxation before your flight!
Baggage Allowance
Virgin Atlantic Upper Class passengers are allowed two checked bags that don't exceed 32 kg (70 lbs) and have overall dimensions smaller than 90 x 75 x 43cm (35.5 x 29.5 x 16in). Anything larger is oversized, and for intercontinental flights, the charge is equal to $300. Two carry-on bags are permitted as long as the combined weight is less than 16 kg (35 lbs). Finally, a personal bag rounds out the baggage allowance.
Enjoy Lounge Access
Virgin Atlantic has Clubhouses all across the globe, including New York's JFK, San Francisco, Johannesburg, and Boston. London Heathrow's Revivals Virgin Lounge is among the best, with a professional mixologist-staffed bar, dining options, and large lounge area. Partner airlines, like Delta, offer lounge access at airports without Virgin Atlantic Clubhouses.
Flying with Small Children
Flights with children can be pricey, but with Virgin Atlantic, children under 2 are 10% of an adult fare. Children from 2 to 12 cost child rates, and teens between 12 and 16 enjoy the young adult rate, a sizable discount over adult tickets. Baggage allowances remain the same for children as for adults, and folding strollers don't cost extra.
Virgin Atlantic offers children dedicated menus for in-flight meals selected pre-flight. Seatback entertainment TVs offer more than 50 hours of child-focused shows, movies, and games to keep the little ones occupied. Plus, parental controls give parents control over in-flight content.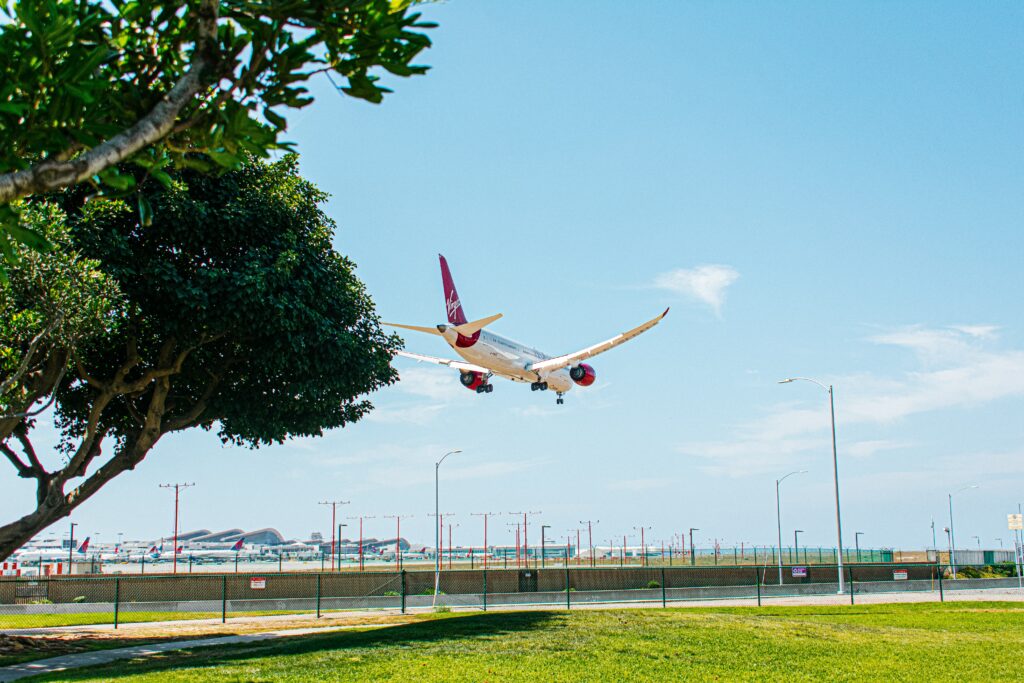 The Virgin Atlantic Upper Class Flight Experience
Virgin Atlantic Upper Class boarding includes vibrant lights in the cabin. From there the top of the line Upper Class experience sees passengers in a reverse herringbone configuration facing away from each other in a 1-2-1 layout. There's plenty of legroom, space to work, and charging plugs for a wide range of electronics.
Every Virgin Atlantic Upper Class seat has direct aisle access and lays completely flat for added comfort. Inflight entertainment comes on a touchscreen and offers more than 300 hours of options. The flight attendants also provide beverages and dining menus on demand.
The most luxurious Upper Class experience that Virgin Atlantic offers is on the Airbus A350-1000. However, a premium experience still has a home on the Boeing 787-9 Dreamliner and the Airbus A330-200/300. Each aircraft features a dedicated social place for passengers to enjoy each other's company.
Amenities
Flying in Virgin Atlantic's Upper Class provides unparalleled amenities ranging from meal services to pajamas on overnight flights. The famous world-class red-uniformed crew provides some favorites that include:
Four-Course Meals – Lunch and dinner include a starter, main course, dessert, and cheese with port wine. Snacks are also available on demand. Breakfast comes standard on overnight flights in place of dinner or lunch.
Incredible Sparkling Wines – Upper Class passengers enjoy a welcome glass of champagne or sparkling wine and a pre-dinner apéritif. Soft drinks, coffee, and fine teas come included if desired.
The Virgin Goody Bag Amenity Kit – A step towards sustainability and includes a toothbrush, skincare products, eyeshades, earplugs, socks, and even a renewable material sourced pen. A perfect compliment to the beautiful tray table.
Crisp Cotton Bedding – Cotton pillows, sheets, and duvets provide passengers with a comfortable sleeping or relaxing experience. Plus, you'll receive high-quality pajamas on overnight flights, no matter how short.
Extensive Entertainment and WiFi Connectivity – Virgin Atlantic uses Vera to provide a massive library of movies, shows, and music. WiFi is also available for low rates starting at as low as £2.99 ($3.75).
Many amenities come with the ticket price, so you can put your credit card away and enjoy the flight. If you decide to skip the extras, the expert flight attendants execute turndown service worthy of fine hotels.
Find Affordable Airfare with Business Class Experts
Virgin Atlantic has a unique take on first-class luxury flights. The Upper Class experience across the Atlantic starts with the valet service at London Heathrow and continues through the rapid security. After unwinding in the Clubhouse, enjoy priority boarding to a seat with luxury amenities.
Virgin Upper Class passengers enjoy four-course meals with fine wines and cheeses. After take-off, social areas such as the Loft or the Bar even allow passengers to interact. In-flight entertainment, lay-flat seats, and premium linen round out the first-class treatment. Flying in this type of luxury is affordable thanks to Business Class Experts. Don't overspend by booking flights with the airline. Instead, save some money and relax on your flight!
Popular European Destinations From the United States
Business Class Flight Deals