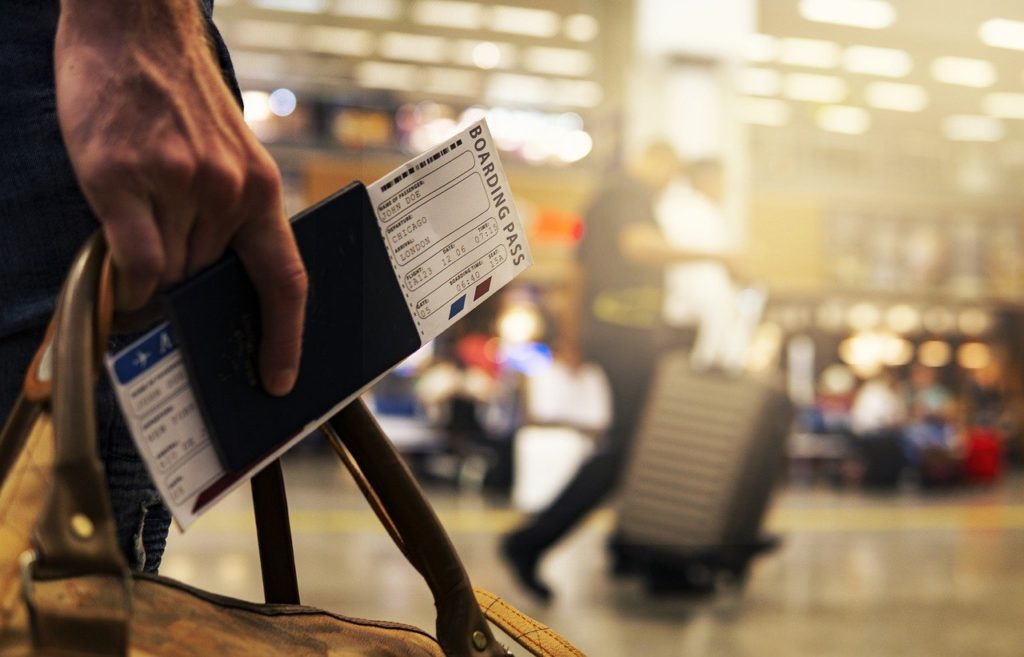 When you're ready to travel to exotic international destinations, a small budget can be a real obstacle. Scoring a free upgrade to a luxury airline seat without using points is rare, but not unheard of. Here are tried-and-true methods with a decent chance of working if the circumstances are right and the aircraft is not full. Here's what you need to know.
How To Find the Best Business Class Deals
If you want to guarantee your party will travel in style, the best way is to purchase when there's a sale. But how do you know what's a good price for what you're getting? You could spend hours searching online for low flight prices every day for a month or two, until you come across a misprinted price or an unadvertised flash sale, but this takes true dedication and time that most people don't have to spare, even if it will help to save a lot of money.
Calling Business Class Experts is the surest way to get the lowest price and the best deals on international business class tickets. Because they liaise closely with the airlines, they have access to bargain prices which aren't published online and aren't available through other sellers.
Benefits of Traveling Business Class
Business class travel is in a league of its own, more so these days than ever before. The benefits of a business class ticket start when you book your flight. You can usually choose your seat when booking, which means you are sure to get the seat you want, especially if you're booking well in advance of the travel date. Although most airlines now have business class cabins which allow aisle access for every seat, if you prefer a window seat or a certain location in the cabin, you'll want to get that reserved quickly.
On the day of departure you'll have access to exclusive business class lounges, with all the little luxuries included, such as
Priority check-in
A variety of comfy seating areas
Extensive buffets
Complimentary beverages
Daily newspapers and magazines
Free WiFi
Cable television access
Exclusive views
Well stocked and private office areas
Some, depending on location, even have private shower rooms stocked with soft fluffy towels and sumptuous toiletries so you can freshen up while awaiting departure.
On board you'll find super comfy, spacious seats, extra leg room, fresh and innovative menus and complimentary hot and cold beverages and some airlines have completely private pods with fully closing doors in their business class cabins.
So how do you get access to these fine experiences without breaking the bank?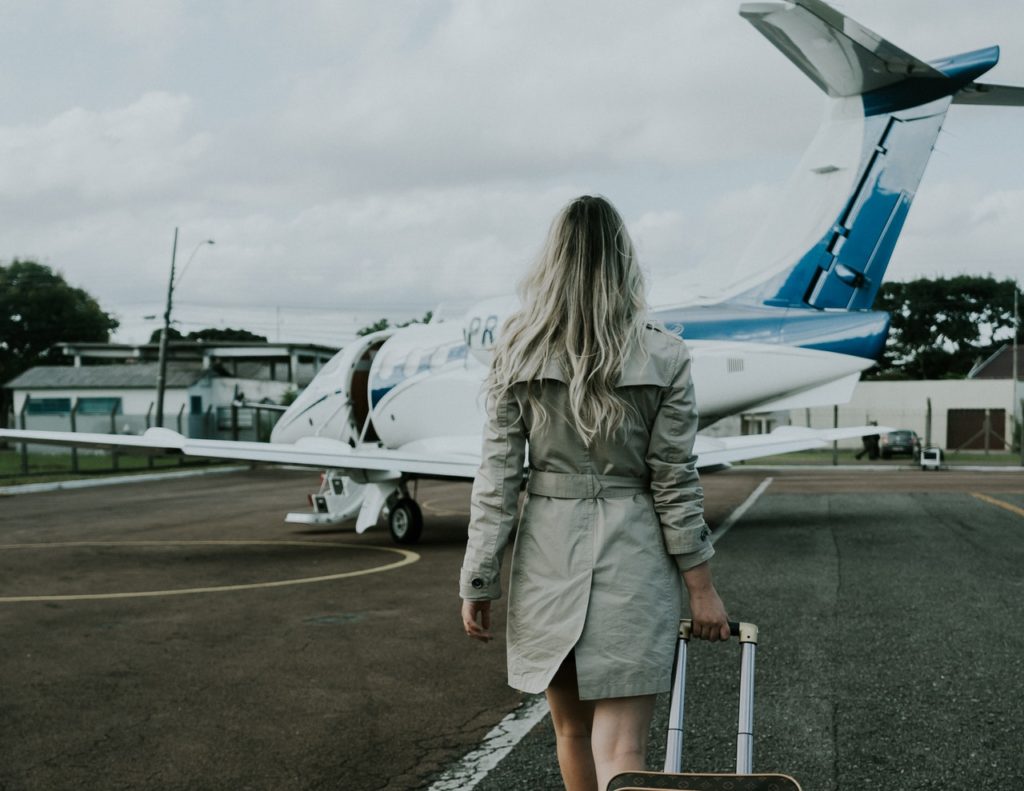 How To Upgrade To Business Class For Free
Free business class upgrades are pretty rare. If you really want to fly business class on the cheap, one way to guarantee it is to contact us for a deeply discounted airfare. If you already have your ticket, here are 8 tips to help you turn an economy airline ticket into a luxury business or even first class seat.
1. Get With the Program
If you are a regular traveller and you fly a lot, it's worth sticking to one airline and joining their frequent flyer program. This allows you to earn air miles each time you travel. These air miles can then be converted into free flights or upgrades to a higher travel class. Being a good customer, especially one who travels frequently, can quickly add up to you getting special treatment from airline staff. Especially so if you're well presented and courteous to all airline staff.
Most airlines are part of an alliance or partner program, meaning that they'll honor each other's customers with connecting flights and shared lounges. So even if your regular airline doesn't fly a particular route or have access to lounges at a certain airport, their partners and alliance groups have got you covered.
Some of the bigger alliance groups:
Joining a loyalty program means you'll be recognized as a preferred customer.
If you fly frequently enough to earn Elite Status, you'll be offered extra perks. One of those perks might be a free or heavily discounted ticket upgrade.
Popular airline loyalty programs:
One of the really great things about joining one of these programs is that your saved up air miles can be exchanged for upgrades. You could also choose to redeem your air miles with partner airlines within the same alliance.
2. Get A Branded Credit Card
Certain credit card companies also partner with big name airlines, allowing you to earn bonus points when you make a qualifying purchase with your credit card. It's worth looking into the rewards that come with opening a credit card as some are known to give generous air mile rewards for opening a credit account.
Airline credit cards often come with benefits such as free checked luggage, access to lounges, and priority seating. Some offer upgrades under certain circumstances. Before you choose an airline-branded card, carefully read the fine print and understand exactly what you're getting.
Using your credit card when shopping online through airline shopping portals can give a serious boost to your points balance.
3. Know Your Aircraft
Knowledge of cabin layout can go a long way. Some airlines cater to business class frequent fliers and have a large business class cabin for international travel. Wide-body aircraft – for example, the Boeing 777 Dreamliner – have a lot of business class and first class seats, which increases the likelihood of having empty seats on those sections. When you book your flight online, the type of aircraft will be in the details.
Just before your departure date, take a look at the listing for your fight again, as if you are booking the same flight (but don't). You'll be able to see how many seats are still empty in the business class and first class cabins. The more empty seats, the better your chances of an upgrade.
4. Arrive Early
If there is an upgraded seat available, the first person to check in and inquire is more likely to get it.
5. Volunteer To Sit This One Out
Most airlines have a habit of overbooking their economy fare sections, in order to allow for no-shows and late cancellations. If you're not in a hurry on the day, you could volunteer to be "bumped" to the next flight – in exchange for an upgrade – if the flight you're on is overbooked. Be polite and let airline staff know you're ok with a longer wait if they need to "bump" anyone, and you might just be rewarded for the good deed.
To up your chances of a bump upgrade, book a flight on a crowded flight at a popular time, but check the seat situation for a later flight. Late afternoon and early evening flights are popular, late night and very early flights are not. Plan to wait for a late-night flight – if you get bumped to business class, you can stretch out and sleep in comfort anyway.
6. Ask For It
If you decide to wait until the day of departure, try asking the airline's gate agent if there are any discounted last minute upgrades available. Get there early so your name is at the top of the list, just in case you're not the only one to try to take advantage of this system. It stands to reason that the name at the top of the list will be the one that gets the upgrade, if there is any to be had. Be courteous, and let them know you're willing to pay. If they realize you're not expecting a freebie, they'll be more likely to add a note next to your name, giving you the priority if a seat does become available.
7. Fly Midweek or Redeye
Flying on the less popular days for business travellers, can seriously increase the likelihood of an upgrade. Travelling midweek, during the middle of the day, or in the middle of the night is a good way to avoid the true business traveller rush. Those who need to be at the office by 9 monday, for example, won't be competing for seats on flights departing later in the day.
This can mean your travelling companions in economy class are mainly families, often with small children. However this can work in your favour, particularly if there are no other seats in economy class and you've got a legitimate reason to request a seat change.
8. Go Solo
Obviously, travelling with a companion or in the company of a group is a lot more fun, especially if you're taking a holiday. However, travelling by yourself gives you the best chance of getting a free upgrade, especially if you're polite and friendly to the airline staff and flight attendants, and you're dressed in smart business attire. You have to look the part to get the part. If there is an upgrade to happen, the staff will look for solo bookings, so even if you're travelling with friends book your flights separately.
Check Upgrade Eligibility
Before you try and score a flight upgrade, make sure your ticket is eligible. Some airlines have a policy of upgrading by only one level, so if you're hoping to get a business class seat, make sure your original ticket is the grade below that (usually premium economy or equivalent). Not all fares can be upgraded however, so don't buy a cheap fare with that expectation. Some can, though, so you need to read the fine print carefully if your plan is to buy a cheaper premium economy class ticket and scale up.
What To Avoid
It's against airline rules to buy and sell points. In some cases it is against the law. British Airways says:
"Any purported purchase, sale, transfer, unauthorized use (including bartering), procurement or redemption of Avios points issued or awarded to another person or any other use of Avios points contrary to these Terms and Conditions will constitute a fundamental breach by the Member of these Terms and Conditions and the Conditions of Use."
The terms of service say that using purchased miles is fraud and/or misconduct and if you're caught, you'll lose your points as well as any reward certificates, your member status, possibly your co-branded credit card, and you may also be criminally prosecuted.
The bottom line is: stay away from mileage brokers. It's not worth the gamble.