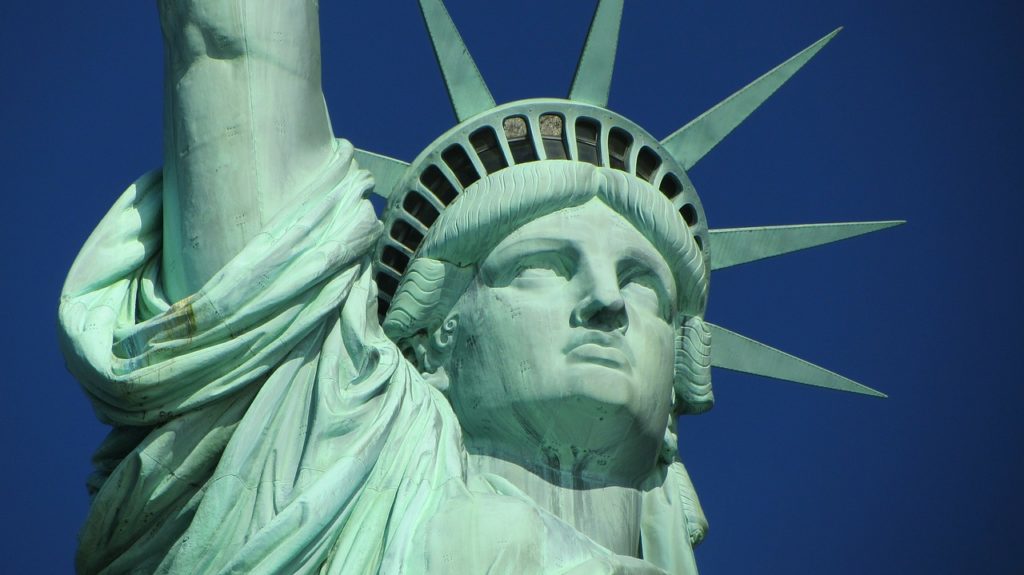 History, languages, art, culture, fashion, business – whatever your reasons for traveling, you want to find the lowest prices and the finest experience. Airlines vary in their destinations worldwide. Your departing airport is as important as your destination. Flying from NYC offers a great range of choices. We can help you find the best flight deals available. Given some planning and guidance, you might even find yourself in business class or first class!
What's The Best Airport For International Deals From New York City (NYC)?
New York City's main airports are:
John F. Kennedy International Airport (JFK)
Newark International Airport (EWR)
LaGuardia Airport (LGA)
JFK seems the obvious choice for international destinations from NYC but bargains are found wherever you choose to fly from. Cheaper flights depend on flight times and flexibility of travel arrangements. Newark is further from the city and has more modern facilities, and it's usually less crowded than JFK. New York City's LaGuardia mainly does domestic flights. Being willing to make a stopover en-route opens up the possibilities even more. Let us help you choose while we find you the best international airfare deals available.
What Are Some Alternate Airports For International Deals From NYC?
New York City isn't your only alternative for cheap flights. Depending on where you're headed, you may find a better deal is to be had from a nearby airport. Check out flights from these airports:
Westchester county
Serving 16 US destinations using 5 different airlines, Westchester county Airport is only 30 miles out of Manhattan which makes it a viable alternative for the start of your journey.
Long Island MacArthur Airport
Noted for great discounted deals with Southwest Airlines, Long Island MacArthur Airport is based around 50 miles from Manhattan. While getting there may be more of a hassle than the "city-based" airports, the savings on roundtrip flight prices may make the inconvenience of the location worthwhile.
Stewart International Airport
Easy to reach by public transport, Stewart International Airport is situated around 55 miles from Manhattan, in Orange County.
Sometimes the smaller airports can surprise you with fantastic travel deals. International flights may be less frequent but last minute flight deals and lower ticket prices are just as readily available.
How Do I Find Cheap Flights From NYC?
Ask an expert
The prices listed here are advertised and available to anyone. At Business Class Experts we connect with the airports and flight providers so we can pass on even better money-saving options to our customers. We can take the hassle out of your travel planning. Our expert agents are ready to take your call now.
Plan ahead
The further ahead you plan, the better deal you're likely to get.
Avoid naturally busy times such as school holidays. Get your search engine working for you. Finding an off-season flight to a popular destination can be tricky but it's far from impossible.
Search for special deals, promotions and seasonal sales
Whether you're preparing for your big summer holiday or looking for a last minute getaway for the long weekend, finding a low-cost bargain has got to be the sweetest part of the whole planning experience.
Be flexible with your travel arrangements
If you're open to traveling at less popular times you're more likely to find a lower cost flight deal. Traveling on a Tuesday or Thursday can lower prices, as can opting for unsociable departure times.
Use your Air Miles
Frequent travelers are able to upgrade using Airline Frequent Flyer Programs. An upgrade could come in the form of being bumped up to business or first class for the flight, or it could be an opportunity to hang out in the exclusive lounges while you wait to board. Joining these programs is well worth the 2 minutes it takes to sign up!
Cheap International Destinations From NYC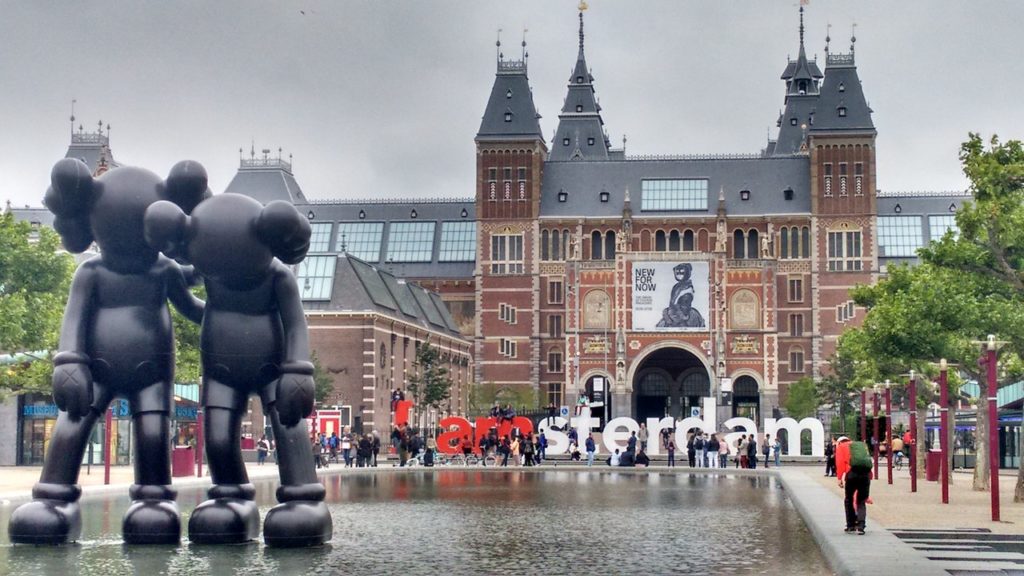 NYC Destination
Flight Length
Tourist Spots
Amsterdam
8 hours
– Rijksmuseum
– Vondelpark
– Muiderslot
Barcelona
8 hours
– Park Güell
– Sagrada Família
– La Rambla
Copenhagen
8 hours 15 minutes
– Rundetaarn
– Amalienborg
– Museum of Copenhagen
Dublin
7 hours
– Dublin Castle
– Jameson Distillery
– Bow St.Kilmainham Gaol
Edinburgh
7 hours 15 minutes
– Edinburgh Castle
– Edinburgh Dungeon
– Mary King's Close
Frankfurt
8 hours
RömerbergFrankfurt CathedralLiebieghaus
Istanbul
10 hours 40 minutes
Emirgan ParkSpice BazaarHagia Sophia
Lisbon
7 hours 20 minutes
Palacio Nacional de SintraBelém TowerQuinta da Regaleira
London
7 hours 15 minutes
Tower BridgeCamden MarketChanging the Guard at Buckingham Palace
Madrid
7 hours 45 minutes
Plaza de CibelesReal Jardín Botánico de MadridTemple of Debod
Manchester
7 hours 30 minutes
Brontë Parsonage MuseumVictoria ArchesDobroyd Castle
Munich
8 hours 30 minutes
MarienplatzDeutsches MuseumGlyptothek
Paris
7 hours 50 minutes
Musée d'OrsayLouvre MuseumPalace of Versailles
Reykjavik
6 hours
Hofdi HouseThe Icelandic Punk MuseumGrotta Lighthouse
Rome
9 hours
Capuchin Museum and CryptColosseumTrevi Fountain
Zürich
8 hours 40 minutes
Urania ObservatoryBeyer Clock and Watch MuseumFIFA World Football Museum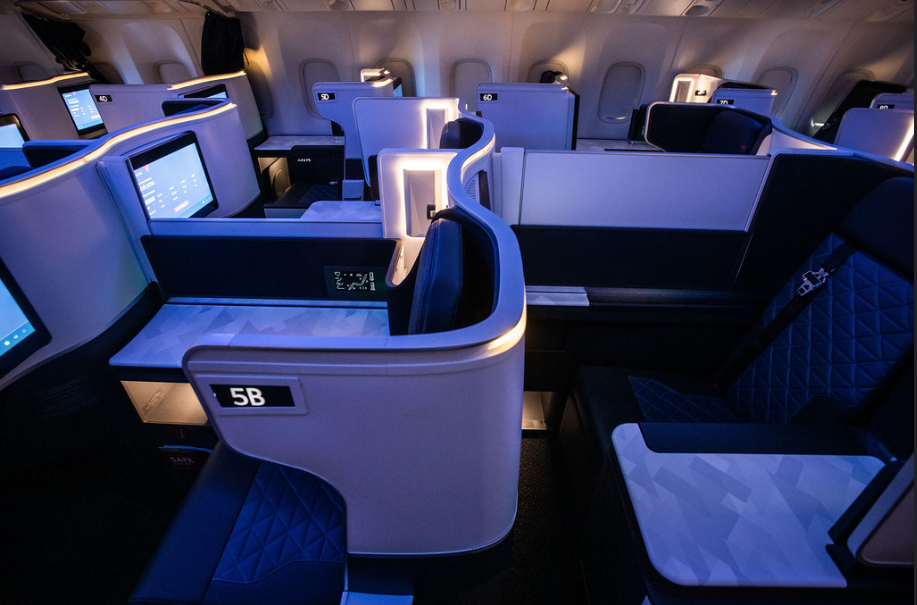 International Flight Classes From NYC
Your choice of airline is likely influenced by your comfort levels in the various flight classes available. While the comfort levels you'll experience in Economy are certainly adequate, it's generally accepted that you'll pay more for better service and more physical comfort.
Coach / Economy
Economy class flights come with the lowest price brackets. Seats can be cramped as they are narrow (19 inches is standard) and don't have a lot of pitch space (legroom). They usually have partial recline but often this will irritate the person seated behind you as you encroach on their already limited space. Most seat formations are 3 or more in a row, so aisle and window seats are harder to come by. You might have to pay extra to reserve a particular seat. Depending on the flight length and provider, snacks and meals may also cost extra. Most airlines provide a personal entertainment screen on the back of the seat in front. This is brilliant for keeping entertained for the duration of the flight but can be difficult to view if the passenger in front reclines their seat.
Premium Economy
Premium Economy is just like Economy only with more space. The seats are wider and you get a couple of inches of extra legroom. For the taller or broader passenger, this can make a huge difference in overall comfort – especially for the longer flights. You'll have dedicated cabin attendants, a bigger personal entertainment screen and a better, more varied menu.
Business Class
Business class comes with a huge variation of benefits, depending on who you're flying with. Airlines have been upgrading their business class offerings to compete with first class providers. Some offer private pods or suites with integral separated storage, ample workspace and wider, more luxurious seating which can sometimes convert into full length beds. A more elegant dining experience, dedicated cabin attendants and priority boarding all add up to a superior travel experience. The use of exclusive business class lounges while waiting to board is a bonus which sets the standard of luxury you'll expect to see throughout the flight. The lounge staff are on hand to help with any aspect of your travel requirements. Some airlines will provide escorted shuttles from the lounge to your boarding location.
First Class
First Class is next level. Everything about the First Class travel experience is geared toward comfort and luxury. Seats are once again larger and even more comfortable. Layout of first class cabins mean most have aisle access for every passenger. The entertainment screens are bigger, the food more varied (some offering to freshly prepare whatever your heart (or stomach) desires, just as you like it. Fine wines, liqueurs and made-to-order cocktails (served in proper crystal glassware), elegant dining (exclusive chef-designed menus served on the finest china). Expect to pay around twice as much for First Class as for Business Class. Whether or not you're getting value for your money depends on your personal preferences.
International Airlines That Fly Out of NYC
More than 90 airlines fly direct or non-stop from New York to destinations all over the world.
American Airlines
Air France
Cathay Pacific Airways
Aer Lingus
Emirates
Etihad Airways
Qantas Airways
Qatar Airways
Singapore Airlines
Virgin Atlantic Airways
WestJet
Cape Air
United Airlines
Southwest Airlines
NYC Airport Facts & Tips
A taxi from Manhattan to JFK takes around 30 – 60 minutes and will cost you around $50 and does NOT include tolls or tip. They tend to be cash only. Many are willing to run a "flat fare" to the city.
There's a ground transportation desk where you can find help if you need it when you arrive.
If you're planning a trip outside of the US let us take care of the flight arrangements for you. Business Class Experts get the best deals for international flights for our customers. Give us a call or take a look at our website for more information on how we can help you.
Business Class Flight Resources
Business Class Flight Deals