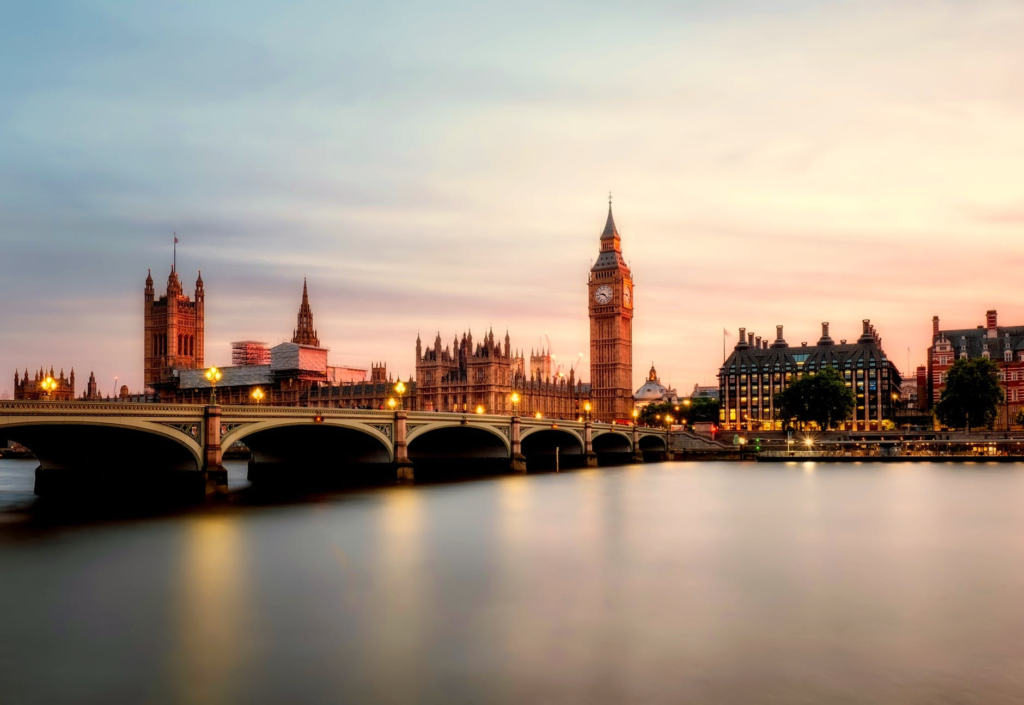 London is an amazing city, full of vibrant modern life and home to ancient history. It's like visiting two cities at the same time; you'll find the headquarters for global companies housed in stone buildings that have been standing for centuries. Embarking on such an amazing journey deserves special consideration to elevate an ordinary trip to the trip of a lifetime. Start by making your traveling arrangements as memorable as your destination.
Flying first class may be out of reach, but did you know that business class can be far less expensive and nearly as luxurious? And you don't have to be on a business trip. Anyone can upgrade to business class and cash in on all the perks.
Finding a Great Deal on a Business Class Flight From SFO to London
We priced out flights from San Francisco to London using Google flight search. Use this as a starting point. Business Class Experts can usually find you much better flight deals.
We chose nonstop direct flights or 1-stop, roundtrip flights on April 15 to depart with a return flight on April 28.
| | | | |
| --- | --- | --- | --- |
| Airline | Destination Airport | Flight Time and Length | Price |
| British Airways (nonstop) | London Heathrow Airport (LHR) | 4:35 PM – 11:00 AM, 10h, 25m | $4,423 |
| Virgin Atlantic (nonstop) | London Heathrow Airport (LHR) | 6:00 PM – 12:15 PM, 10h, 15m | $4,423 |
| United Airways (nonstop) | London Heathrow Airport (LHR) | 7:35 PM – 2:35 PM, 10h, 30m | $4,655 |
| American Airlines(1-stop) | London Heathrow Airport (LHR) | 4:09 PM – 1:15 PM, 13h , 6m | $3,174 |
| Air Canada(1-stop) | London Heathrow Airport (LHR) | 1:25 PM – 10:00 AM, 12h, 35m | $3,485 |
Best Time of Year to Fly From SFO to London
The cheapest and most practical time to fly to London from the United States is April. It's still a bit chilly, but the bone-chilling cold is long gone. The average daytime temperature is 59°, dropping to 45° at night.
In April, flights are cheaper and deals are to be had because the busy summer season is still a few months off. School is in session, and fewer people are on vacation all over the globe. Tourist attractions, tours, and shops will be less crowded and more available.
The Cheapest Times to Book and Fly From SFO to London
Can you get a better price by booking in advance? Yes, but here's the surprise: the best time to book flights is about 8 – 12 weeks ahead of your intended trip. Research shows that, unless you happen on a sale, like a Black Friday promo deal, the best advertised prices are only a few weeks in advance, when airlines are trying harder to fill vacant seats. If you're flexible about dates, you'll score better deals by flying
The International Flight Business Class Experience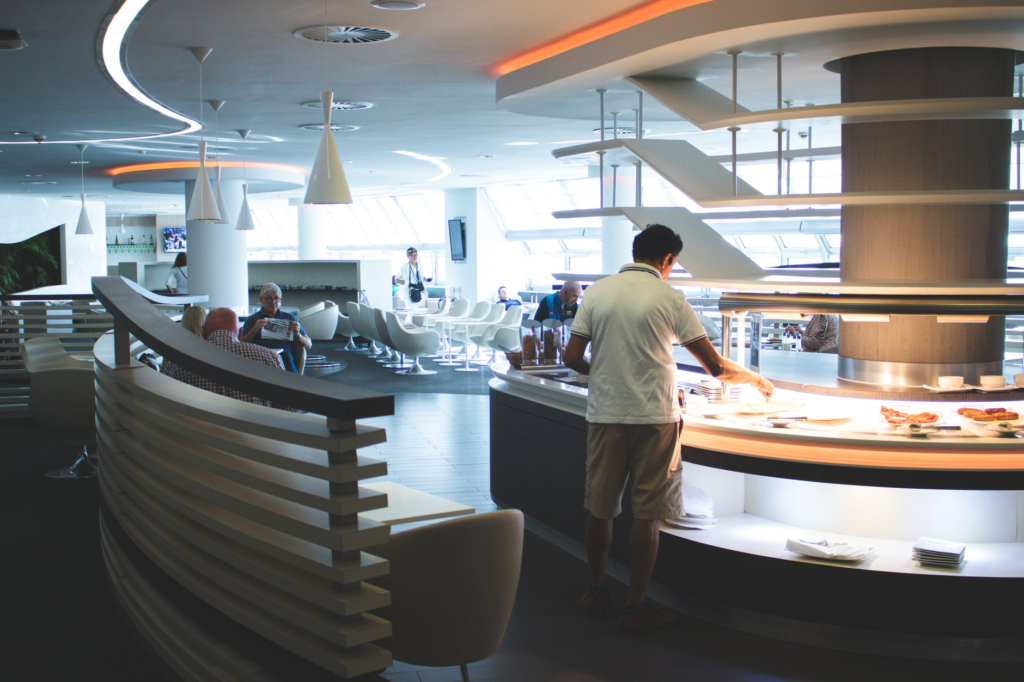 You may be wondering why business class flights are better than cheap flights in coach. Business class is all about making frequent flyers as comfortable as possible, so the airline can earn the business of people who fly more often than most. Anyone can take advantage of business class, which offers surprising perks at a far lower price point than first class. Your special treatment starts long before you board the plane.
Booking – We're Business Class Experts – it's right there in the name. Contact us and we'll do the work for you. And since we have access to unadvertised pricing you can't find on online booking sites, we can save you more money than doing it yourself.
Check-In and Lounge – At the airport, you'll notice the difference right away. You'll experience priority check-in, shorter lines, and extra services. If you arrive early, you can check out the lounge, grab a light meal, have a drink, and relax before your flight.
Business-Class Cabins and Seats – When it's time to board, you'll get priority boarding and the dedicated flight attendants will help you find your seat in the business class cabin. Seating is very limited, and on most airlines, your seat will have direct aisle access. Seats are wider than economy and premium economy seats, and you get significantly more legroom. And they lie flat for comfortable sleeping as well!
Amenities – Perks in business class rival first class luxury. Your entertainment system will offer a huge selection of movies, music, and more, with headphones to block out the sounds around you. Most airlines offer wi-fi and device plug-ins. You'll also find an amenity kit full of comfort items, including an eye mask, toiletries, and other items designed to make you feel pampered and refreshed.
Food and Beverage – Like everything else, your food and beverage menus are upgraded. You'll eat gourmet-inspired meals on real china and choose from a selection of fine wines.
Best Business Class Airlines
The airlines working hardest for your business with the most luxury for the smallest airfare price tag that fly from SFO to London are:
Virgin Atlantic
Turkish Airlines
Amazing Things To Do in London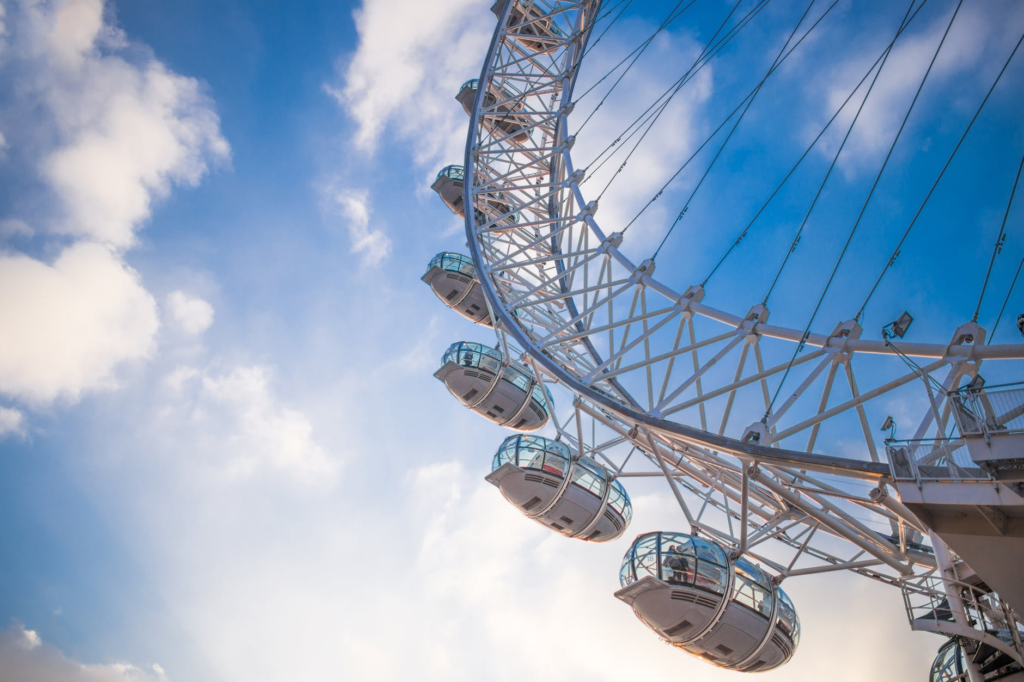 1. The London Eye
This giant ferris wheel overlooking the city gives you the best and most spectacular birds eye view of the city, is one of the most visited attractions in London. If you're looking for that breathtaking overlook of this beautiful city, The London Eye is the place to go.
2. The Tower of London
Drenched in many stories of strategic battles making it a historical sight, the Tower of London is one of the most iconic locations in the United Kingdom. Throughout the ages many different rulers built onto this building for different purposes. The famous Crown Jewels are displayed here, which makes visiting this 1,000 year old building an experience not to miss!
3. Buckingham Palace
One of the most important royal landmarks in history, Buckingham Palace is home to the Queen and as regal as you'd expect. This palace is so big you must see it to truly understand its magnificence. There are seven hundred and seventy five rooms in this palace! The changing of the guard at Buckingham Palace is quite a sight to behold.
4. The OXO Tower
This restaurant, bar, and brasserie in London is a major landmark with incredible views along the Thames river and London skyline. If you're looking for the right spot to have a couple of drinks and loosen up, the OXO Tower bar will leave you with the most unforgettable, relaxing experience. The restaurant, bar, and brasserie is located on the rooftop of the tower giving you a panoramic view of the beautiful surrounding landscapes .
5. The Sea Life London Aquarium
London's aquarium is a top attraction in the UK with around 1 million visitors every year. Anyone who loves aquatic life will enjoy this aquarium housed with many various marine life species. This is a great place to forget about everything and explore the vast deep blue world.
6. The Victoria and Albert Museum
Often referred to as the V&A, it's the biggest art and design museum in the world with over 4.5 million objects located here. Built in 1852, the V&A has 145 galleries displaying thousands of years of artwork from all over the world. This museum gets you up close and personal with the evolution of artwork throughout time.
7. Big Ben
The second largest clock in the world, Big Ben may be the most popular. This 13 ton, 96 meter tall clock was built in 1859 and is a historical site. The structure of this clock is spectacular to see, and the 13 ton bell chimes are incredible to hear. Big Ben is located at the Elizabeth Tower and is the most historic and iconic spot in London.
8. Catch a Show at Shakespeare's Globe Theater
Shakespeare's original Globe Theatre burned to the ground in 1613. In 1997, the round theater was rebuilt very near its original location, to exacting Elizabethan specifications for materials and construction.
9. Explore the Past at London's Free Museums
Across London, you'll find amazing museums housing art, science, and historical artifacts. For a look back at the rich and wonderful history of this global capital, visit a few of the free museums.
10. Take the Warner Bros. Studio Tour London – The Making of Harry Potter
Fly a broomstick and tour the great hall and Dumbledore's office at Hogwarts at the Warner Bros studio in Watford, just a short tour bus ride from London.
WHen you're ready to experience the trip of a lifetime, contact Business Class Experts. We can save you a surprising amount of money on your airfare.