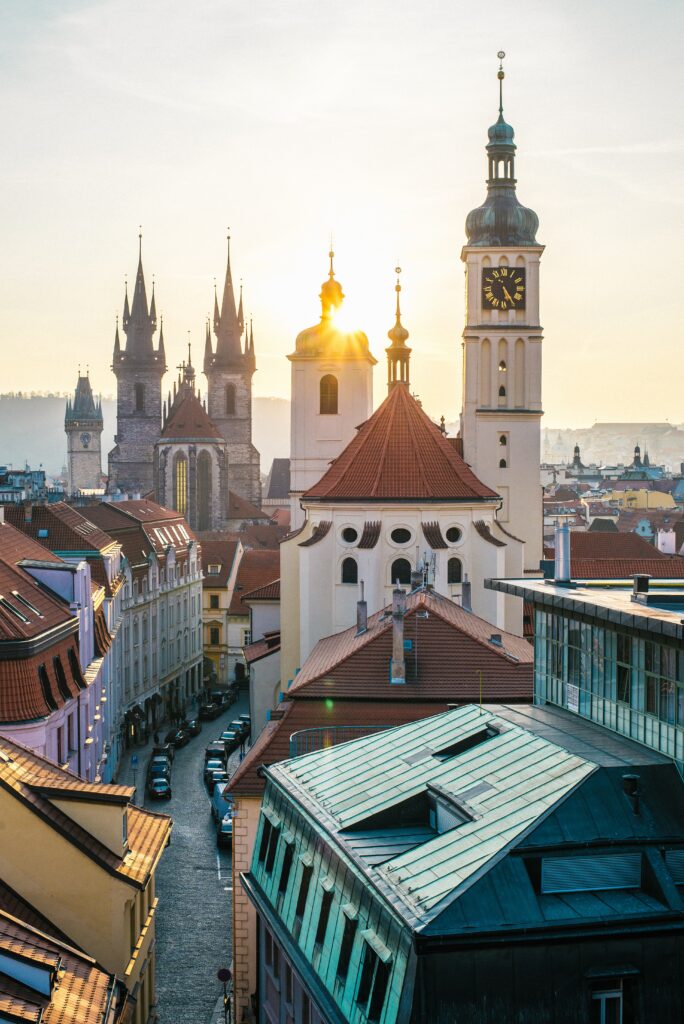 Flying First Class to Prague
In practically the exact middle of Europe is the Czech city Prague. Visitors enjoy iconic landmarks like Prague Castle, Charles Bridge, and Old Town Square. Among the Gothic Churches and Baroque architecture are hundreds of years of rich history and decadent cafes. Yet, traveling to Prague can be expensive if you don't rely on a dedicated team like Business Class Experts.

Business Class Experts can help you find discount first class flight deals to Prague's PRG from the USA. Insider access provides passengers first-class airline tickets at fares once thought impossible. It's time to start planning your adventure to one of Europe's most gorgeous destinations and reveal what makes Prague so special.
Planning Your First Class Flight
Prague is a popular destination, especially as the largest city in the Czech Republic. The Vaclav Havel Airport Prague is in the heart of Central Europe and is a fair distance from the USA, meaning many factors need consideration before booking your first-class flight. These factors include:
Airport Location – First class flights to Prague happen from the USA's largest airports, including Los Angeles' LAX, San Francisco's SFO, and New York's JFK. Direct flights occur more readily from east coast locations, but a layover does give you the chance to check out the airport lounges.
Layovers – International flights are challenging enough without worrying about making it to the gate on time. They're equally laborious should a layover extend past a handful of hours. Layovers occasionally happen after arriving in Europe, such as at Frankfurt's FRA, Paris' CDG, or even London's LHR.
Round-trip Availability – Unless you plan on moving to Prague or planning a multi-city trip, round-trip availability should also be a prime concern. It would be a disappointment if you are back in premium economy for the trip home after the luxury of a first-class flight there.
Amenities – Long-haul flights can get cramped, but the extended flight can feel like a pampered stay at a fine hotel with some thoughtful amenities. Several airlines provide catered meals, comfortable reclining seats, and elegant champagne welcome glasses. Don't miss out on the excellent amenities because you booked the first flight you saw!
Flight Deals – Without a team of insiders like those at Business Class Experts, you'll be on the hook for thousands of dollars for your first class tickets. Business Class Experts help find the best first-class deals so you can spend more money on souvenirs.
Planning an international trip is already stressful enough; take some of that pressure off by teaming up with Business Class Experts to eliminate being overcharged for airfare. Flying to Prague is a pretty long flight, one you'll want to make sure you enjoy. By weighing the factors most important to you, you won't be disappointed!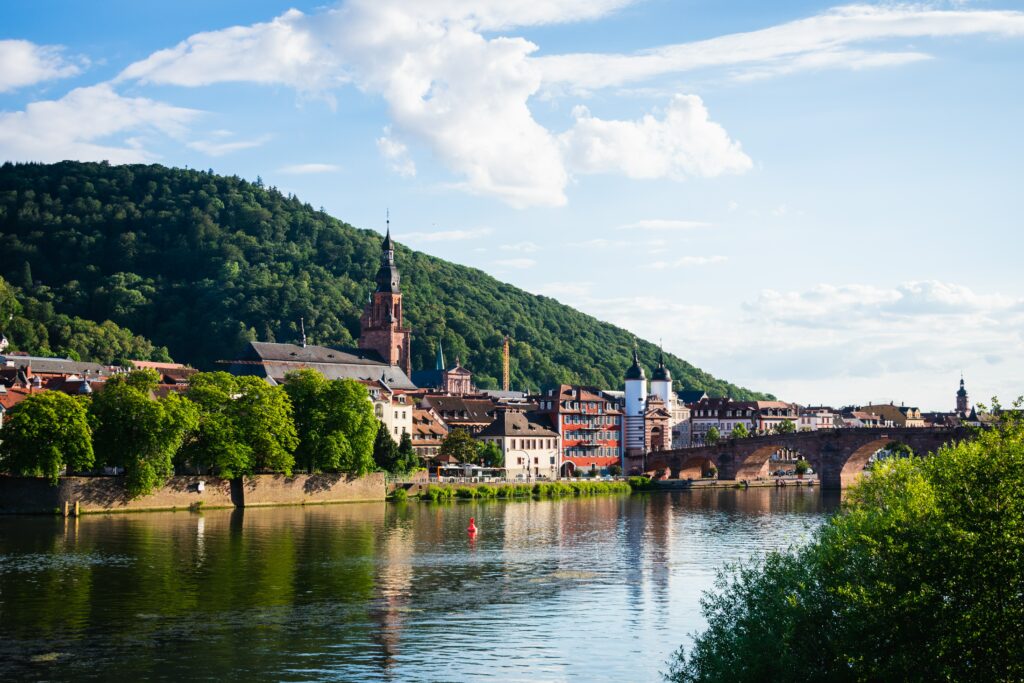 Airlines with First Class Flights to Prague
As a city in the heart of Europe, many flights to Prague will come from European airlines. British Airways and Czech Airlines operate first-class flights but are far from ordinary. Instead, these airlines provide the most consistent first-class flight experience to Prague.
Delta Airlines
The classic legacy carrier is also one of the largest long-haul international airlines operating from the USA. Its primary hub is out of Atlanta, Georgia, but flights from Washington, D.C. to Prague are also common.
Delta offers a supreme first-class experience, known as Delta One, for flights to Prague. The Delta One cabin provides passengers with comfortable lie-flat seats, incredible multi-course dining, and high-quality amenities kits. Each seat has direct aisle access, power outlets, and tons of in-flight entertainment.
Booking a flight to Prague directly from Delta costs at least $6,200 but can be whittled down with the American Express Delta Sky Miles credit card bonus points. Despite the heavy discount, you're still better off booking with Business Class Experts with prices nearly half the cost through the airline.
KLM Royal Dutch Airlines
KLM operates primarily from Amsterdam, but it isn't unheard of to have flights returning to Europe from the USA. Layovers in Amsterdam are common, and the in-flight experience aboard a KLM Royal Dutch Airline business-class flight is among the best in Europe.
KLM is famous for the Delft Blue Houses gifted to passengers after long-haul flights, but other amenities steal the show. Passengers experience dedicated check-in, lounge access, and an incredible welcome glass of champagne. Premium amenities kits join authentic Dutch-inspired meals and in-flight wi-fi.
Flying with KLM is more affordable than with Delta, but prices still climb well over $8,000 depending on your departure airport. Business Class Experts have tools to negotiate a far cheaper price allowing you to justify such luxury.
United Airlines
United Airlines is another major U.S. airline providing first-class flights to Prague. The airline operates out of Chicago but has hubs in Washington, D.C. and San Francisco. As a member of the Star Alliance, United Airlines passengers receive benefits from partner airlines like Lufthansa and Air Canada.
United First, United Airlines' first-class cabin, provides passengers a standard first-class experience. Dedicated check-in lines and priority security helps usher passengers to departure gates with minimal stress. Amenities include high-quality meals, premium cocktails, and DirecTV entertainment.
Flying United First doesn't come cheap, and booking directly costs you around $7,000. Instead, opt for booking with Business Class Experts, where flying United First doesn't have to break the bank.
Emirates Airlines
Emirates Airlines is the world's fourth-largest airline by passenger volume and frequently runs flights between the USA and Prague. It primarily operates from Dubai but flies to nearly 150 countries worldwide.
First-class cabins on Emirates lay claim to the most luxurious airline experience in the world. These cabins are more like private hotel suites, allowing passengers complete control over lights and temperature. Of course, high-end amenities bags, world-class meals, and fine liquors await passengers.
The level of luxury provided by Emirates doesn't come cheap, with the average flight running at almost $11,000. Booking with Business Class Experts can shave thousands off flights like these, leaving you with more money for experiences in Prague.
Air France
Air France is the primary airline of France and operates from Paris. It's part of the KLM group and frequently pairs with the Dutch airline to provide service between Europe and the USA.
La Premiére is Air France's first-class cabin and provides true privacy with secluded suites. Sophisticated cabin materials, fine wines, and personalized service are just some of the amenities passengers can expect. The seat even transforms into a memory foam bed of hotel quality.
Mixed in with the $5,000 days are $13,000 tickets for a La Premiére seat. Such a range can give anyone anxiety when booking a flight to Prague. Flights to Prague through Air France can cost a fraction of those insane rates with the help of Business Class Experts; plus you won't have to sign up for a new credit card to take advantage of discounts!
Discover Affordable First Class Flights with Business Class Experts
Prague is a journey worth undertaking. Flying first-class from the USA happens aboard various airlines, each with amenities that elevate the trip. Thanks to Business Class Experts, these first-class flights are now more affordable than ever. Don't miss out on an adventure of a lifetime; Business Class Experts are standing by to help get you started!