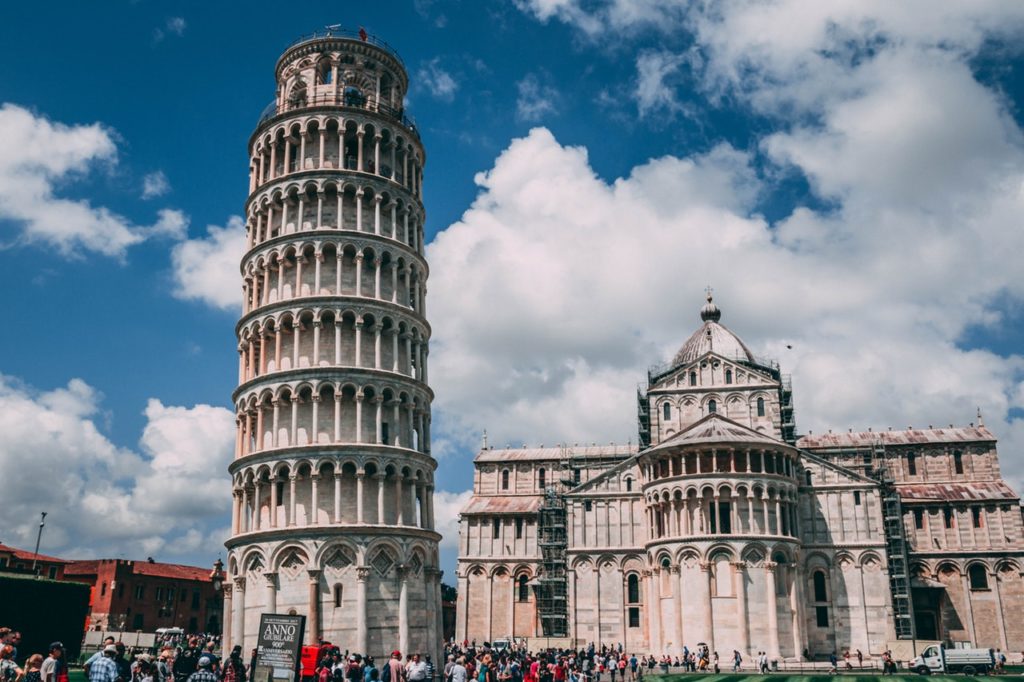 Italy is an intriguing destination, no matter the purpose of your trip. Filled with exotic cities, beautiful and historic monuments, buildings, attractions, wineries, shops, and restaurants, traveling to Italy is on almost everyone's adventure wishlist. Unfortunately, airline tickets for international flights can get pretty pricey.
Money-saving travel tips can help you cost-effectively make the most out of your adventure. If you have the flexibility in your schedule to choose anytime to make the trip, there are times throughout the year where tourism is low, and the price to travel decreases. Comparing different cities to fly into can also make an impact on the price you pay to get there.
Italy is full of desirable destinations and with some smart planning ahead of time, you can really take advantage of all the country has to offer. Failing to plan well can cost you literally and figuratively.
Flying to Italy During the Low Season
The low season, or off-season, is the best time to find the top deals on airline flights, car rentals, and hotels. When fewer people are interested in traveling, the price of air travel falls and more opportunities open up to book the things you're interested in doing.
Winter is the low season for tourism in Italy. Temperatures range from lows of 45° F to highs of 69° F in early December, 37° F to 55° F in January and February, and 43° F to 61° F at the end of the season in March.
By traveling to Italy during the low season, you'll save money on many aspects of your trip and avoid large crowds – to elevate a great vacation to an unforgettable experience. Cheap places to stay will be easy to find, and group tours of major sites and other attractions sometimes also offer discounts during the low season which save you even more.
The Perfect Compromise: Mid Season in Italy
To take advantage of the end of summer temperatures combined with low-season cost incentives, September is a great mid-season compromise. Summer is officially over, schools are in session, and prices begin to decline from the high summer season. The temperature during the day averages 81° F, perfect for a stroll on Italy's famous beaches. Nights are 60° F, just cool enough for a light sweater.
The Best Times of Year to Visit Italy by Attraction
Italy offers a great variety of attractions, and some areas and activities are better experienced at specific times of the year. To get the most of your trip, be sure to travel at a time when the activities you value most are available.
The Best Time of Year to Visit the Italian Coastline and Beaches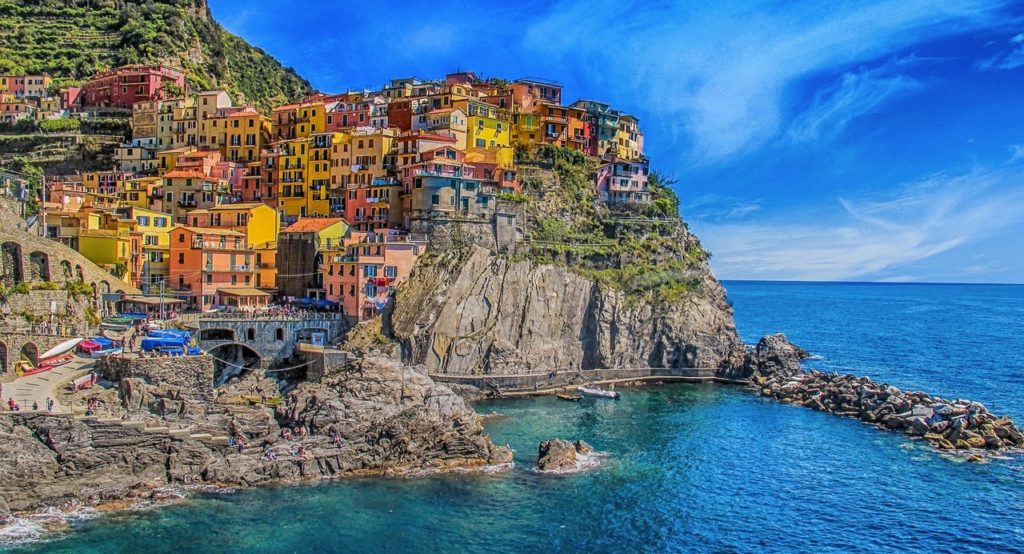 As goes for any beach in the world, summer is primetime seaside weather for Italy's coastline. However, the months of April/May (before the summer season starts) and September/October (after it ends) are debatably the best times to visit. Beach tourism is lower during those months and the weather is still warm enough to swim, and really enjoy the beaches of Italy, such as Amalfi Coast or Cinque Terre.
The Best Time of Year to Experience Italian Culture and Events
If your intentions are to experience the cultures of cities such as Rome, Milan, Venice, and Sicily, then the best time to visit is in the fall, spring, or winter. The weather is milder, and you can find good deals on direct flights during those times. The cities tend to empty out in the hottest months, because the heat of August can make truly enjoying the beautiful cities hard and unbearable.
The Best Time of Year to Take Italian Wine Tours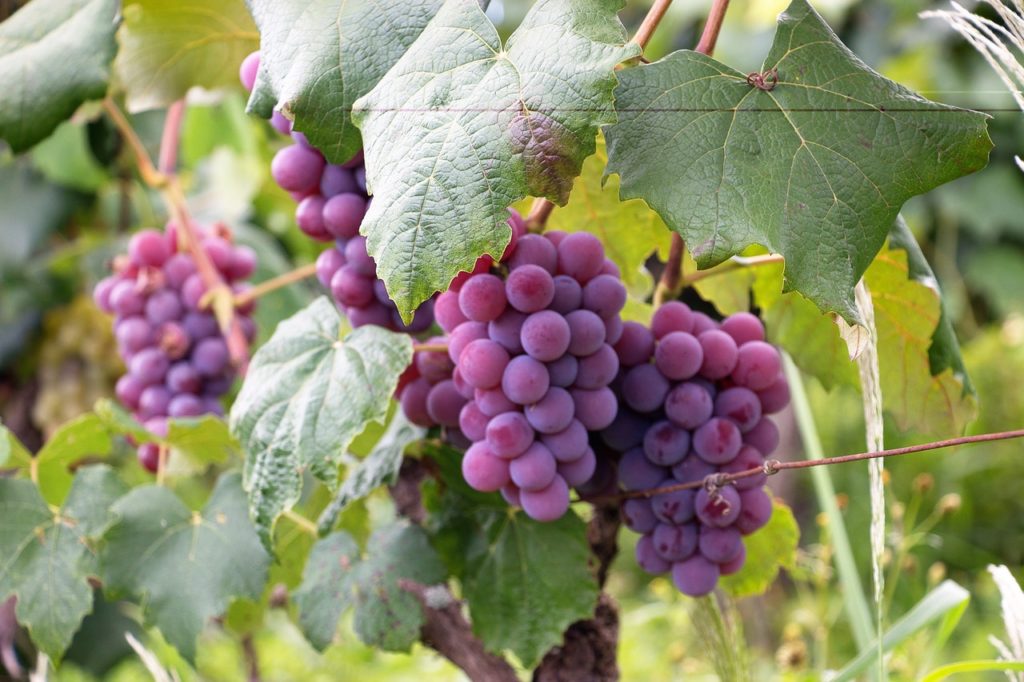 Italy is known all around the world for wineries and wine tours. Fall is the most enticing time to visit these destinations because of the harvest season and the beautiful weather. Mid-September through October the autumn colors awaken and create gorgeous scenery like out of a painting. The weather is warm throughout the day, and cool at night, perfect to explore the wineries and enjoy authentic Italian wine. Some wineries may require reservations during harvest, so it is important to plan accordingly.
The Best Time of Year to Avoid the Crowds in Italy
Summer season is when tourists flock to Italy. Not only are there huge crowds, but the heat of the summer can make it difficult to enjoy a lot of activities and even walking through the city. To avoid crowds, choose a mid-season trip in spring or fall or a low season winter trip.
Tips to Find the Cheapest Flights to Italy
Research travel deals to compare prices from different airports, dates, flight times, and package deals. Or count on us to do all the work!
Start early. Booking 2-3 months in advance can help save money and give you plenty of time to find the deal that works best for your travel dates. Waiting till the last minute can result in much higher fares.
Avoid booking your trip around major holidays and events, and avoid the peak season.
Book during the mid season, also called the shoulder season. During the months immediately before and after the high season (summer in Europe), the weather is usually lovely, the crowds are thin, and it's easier to book reservations and tours.
Consider alternate destinations and nearby airports. You may find a low cost deal to London or Athens, and getting around Europe is easy if you have the time.
The Cheapest US Airports to Depart From
Surprisingly, you don't necessarily need to find a smaller airport in an undesirable cty in order to find the best flight airfares from the United States. Miami is statistically the cheapest US city to fly to Italy from, with roundtrip tickets July- September costing a low average of $554. JFK airport in New York is one of the busiest airports in the world, and is almost as cheap, with a low average of $563.
Other large cities such as Chicago and Los Angeles also have competitive prices for Italian flights.
The Cheapest Way to Upgrade Your Flight to Italy
If you are a frequent flier, using loyalty points or a credit card that offers travel rewards can benefit you when it comes time for your trip to Italy.
Purchasing an upgradeable coach or premium economy ticket gives you the opportunity to apply any points you may have to upgrade to business or first class with the airlines "easy up fares".
Flying on weekends or times when many business people are not traveling can leave business seats up for grabs and airlines will offer them at a cheaper price.
If you don't have the miles or points, you can upgrade at check-in. If there are available seats, airlines will often offer them at discounted prices during online check-in. Waiting until you're at the gate can be risky, but sometimes you can ask the flight attendant and find an upgraded seat for an even higher discount or possibly free.
The bottom line is that no matter what you want to experience in Italy, fall is the best time to go. There are fewer tourists, the weather is nice, and the hotel and flight prices go down. If pricing is your main concern then winter is the best option.
Business Class Experts can help you find the cheap flight deal you are looking for. If you are dreaming of a trip to Italy, you can make it a reality for a reasonable price with a little planning.