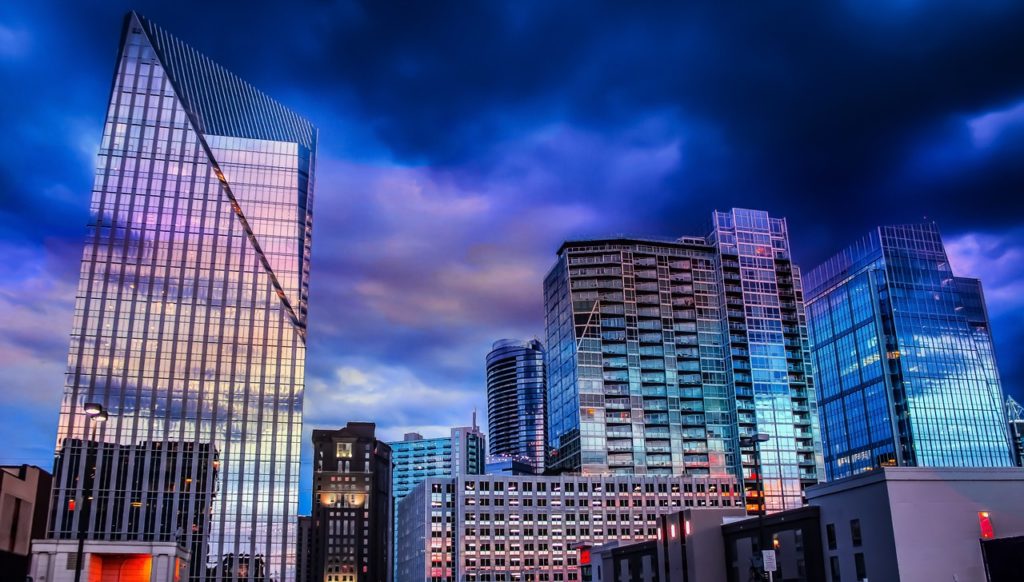 Flying to an international destination is a dream vacation for most, and we all love a good bargain. What a great bonus when you find a way to do it cheaper! You can catch direct flights from Atlanta to a lot of popular international destinations, including London, Rome, Paris, and Barcelona!
What's The Best Airport For International Deals From Atlanta?
While there are several nearby airports, you'll usually find the lowest prices at international hub airports like Hartsfield-Jackson Atlanta. In addition to better flight prices, advantages of flying out of a hub include luxurious executive lounges and direct flights. When flying from the United States to any overseas destination, Atlanta is a good choice due to its central location. You can get there from 80% of US cities in just two hours.
What Are Some Alternate Airports For International Business Class Deals From Atlanta?
There are two airports in the Atlanta area. Hartsfield-Jackson Atlanta International Airport (ATL) is the busiest airport in the world, with about 275,000 passengers flying in and out and 2,700 arrivals and departures every day.
The only other nearby airport is Peachtree Dekalb Airport, the second busiest airport in Georgia. It's a public airport with no international flights.
The next nearest international airport – and only other international airport in Georgia – is the Savannah / Hilton Head International Airport.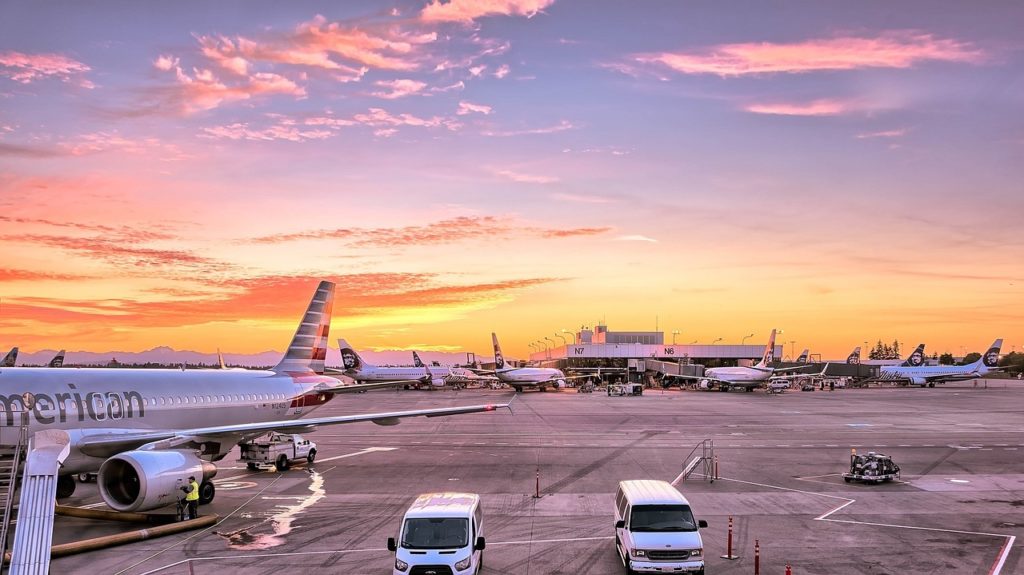 How Do I Find Cheap Flights From Atlanta?
Step 1 – Pick the best travel dates. Tuesday and Wednesday are the cheapest days to fly to an international destination. The prices can vary wildly on Thu, Fri and over the weekend when lots of people fly.
Step 2 – Book at the right time. The sweet spot for getting the best flight deals for one-way or roundtrip journeys is between 12 weeks and 6 weeks before your departure date.
Step 3 – Get an expert on your side. Business Class Experts has access to deep discounts you won't find anywhere else. We'll be happy to help you find the cheapest flight deals to international destinations.
Popular International Destinations From Atlanta
Atlanta Flight Destinations
Flight Length
Tourist Spots
Frankfurt, Germany
8 hours, 50 mins
– The Römerberg, where you'll find: The Justice Fountain (Gerechtigkeitsbrunnen)
– The 14th-century Gothic Church of St. Leonhard
– St. Nicholas Church, with its famous carillon
– The Historical Museum (Historisches Museum)
London, England
8 hours, 43 mins
– Buckingham Palace, the home of the Queen.
– Trafalger Square, surrounded by museums, galleries, cultural spaces and historic buildings.
Paris, France
8 hours, 10 mins
– The Eiffel Tower
– The Louvre Museum
– The Notre-Dame Cathedral
– The Sacré-Coeur (meaning "Sacred Heart") basilica
Lima, Peru
6 hours, 43 mins
– The historic Plaza de Armas Museo de la Nacion (National Museum)
– Museo Nacional de Arqueología Antropología
– Huaca Pucllana – an ancient pyramid temple

Tokyo, Japan
13 hours, 22 mins
– Shibuya Crossing – Similar to Times Square in New York
– Shibuya Crossing is a busy downtown hub with stores, restaurants, museums, and massive digital advertising.
– Roppongi Hills, a huge complex of offices, shops, restaurants, cafes, theaters, a museum, parks and more.
– Meiji Jingu Shrine – an iconic Shinto temple dedicated to Emperor Meiji and Empress Shoken is a popular tourist destination.
St. Lucia, Castries
4 hours, 24 mins
– The beaches are the main attraction.
– Castries Central Market for art, crafts, souvenirs and local food.
– Ultimate Treetop Adventure Park – a 2-hour zipline through the lush tropical rainforest canopy.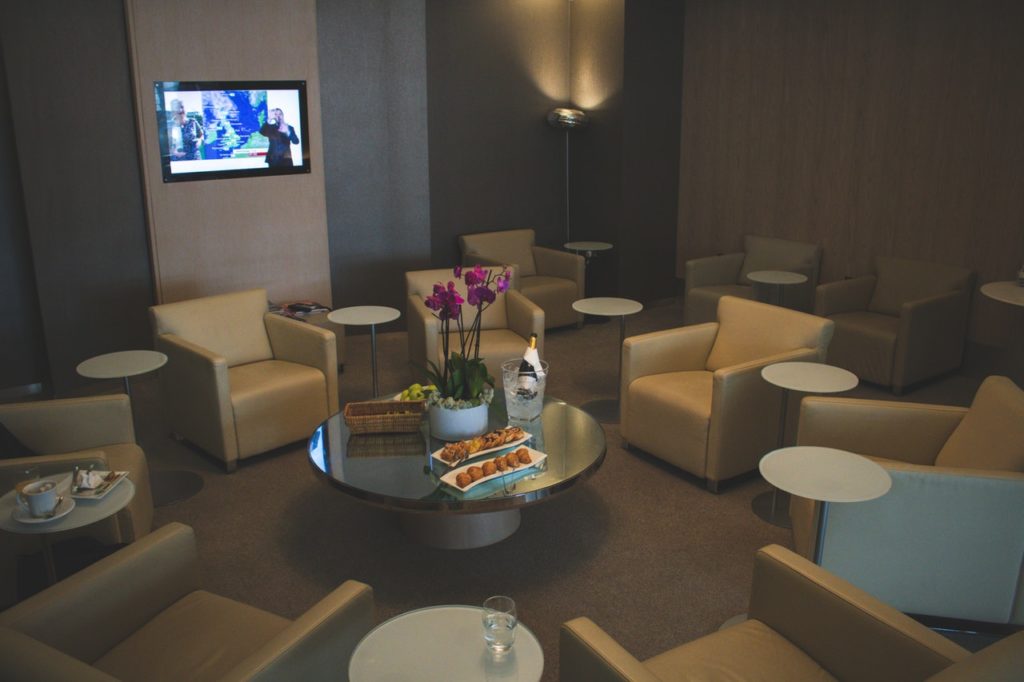 International Flight Classes From Altanta
Whenever you take a long-haul flight from North America, comfort is a real concern. You can get there – or you can get there in style! Let's look at the difference between classes.
Coach / Economy
With an economy class ticket, you get smaller everything. The seats are smaller, your luggage allowance is smaller, you get less legroom, and even the meals are smaller! It'll get you where you want to go through, so if you need to save money on a cheap flight, the economy is something to consider.
Premium Economy
Not all airlines offer premium economy. Those that do offer a step up from asic economy with slightly wider seats, a little more legroom, and fewer seats per cabin. It's not as luxe as business or first class, but it's a better option than coach and you may be able to score a good flight deal.
Business Class
Business class is where it gets really interesting. In the last few years, several airlines have made major upgrades to their business class cabins and service. Seats are significantly wider, there's plenty of legroom, and you should get a deep reclining or lie-flat seat for a decent rest during your trip. Seats are built for additional privacy and many have either direct aisle or window access. You'll also get additional perks like upgraded menu and drinks options, dining on real china, noise-canceling headphones, and an amenities kit to help make you comfortable.
First Class
First class is till the ultimate standard on most airlines, and the pinnacle of luxury flying. One exception is Delta One Business Class Suites. For most airlines, First Class airline tickets offer the widest seats, most legroom, and best menu options. Both business class and first class offer additional luggage allowances, access to executive lounges, and priority check-in and boarding included in your airfare.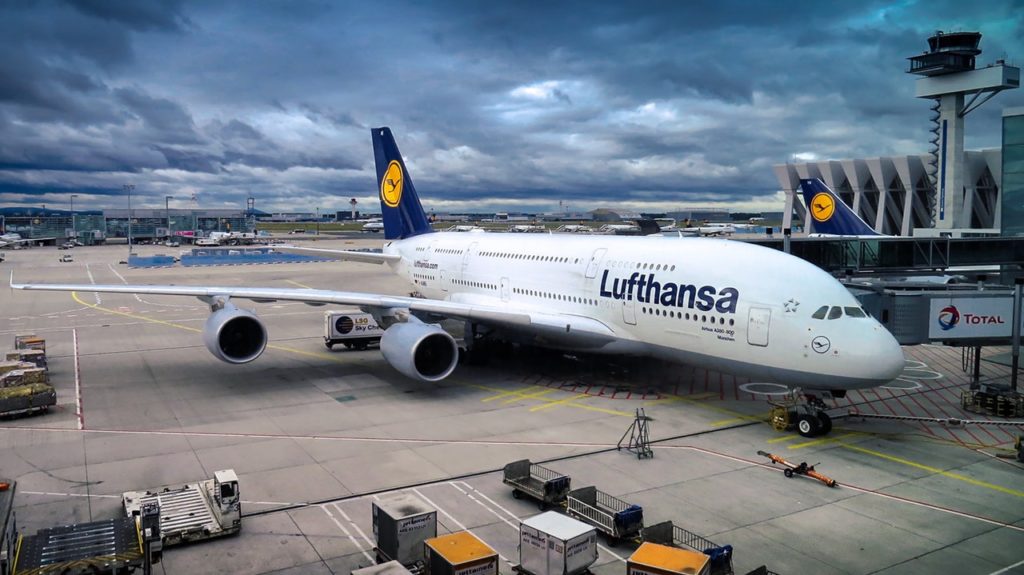 International Airlines That Fly Out of the Atlanta Airport
Air Canada
Air France
American Airlines
KLM
Royal Dutch Airlines
Korean Air
Qatar Airways
Turkish Airlines
Delta Air Lines
Virgin Atlantic
ATL Airport Facts & Tips
Hartsfield-Jackson Airport address: Department of Aviation, 6000 North Terminal Parkway Atrium Suite 4000 Atlanta, GA 30320
Phone : 404-209-1700
Airport code: ATL
The airport is 10 miles from downtown Atlanta.
The airport has 114 food and beverage locations, 90 retail and convenience outlets, three duty-free stores and 56 service outlets, including a banking center, Georgia Lottery outlets, ATMs, vending machines and spas.
There are more than 30,000 public parking spaces at Hartsfield-Jackson.
If you're flying from many United States airports, for example from Dallas DFW, Los Angeles LAX, or Las Vegas LAS to an international destination, you'll likely stop at an east coast hub in Atlanta, Miami, or New York before continuing your trip.
Tips For Flying Out of Atlanta
For frequent flyers, Spot Hero parking provides convenient, covered parking for discount rates.
If you're a Priority Pass™ holder and get there too early, you can catch a nap in the Minute Suites or stop by The Club for drinks, a shower, or just to relax and watch TV.
The best restaurants on Concourse F (the international concourse) include:

Ecco, a cozy local restaurant with a changing American menu. It's a little pricey and doesn't go there if you're in a hurry.
The Varsity is great for a quick hot dog or burger before you hit the skies.
The Original El Taco has all the casual Mexican dishes you crave, and Mojitos or Margaritas to wash them down.
Hartsfield-Jackson Atlanta is a great airport to begin your international adventure. To get cheap flight prices, you need an expert on your side! Contact Business Class Experts today to get the best flight deals on roundtrip airline tickets from Atlanta to anywhere.
Business Class Flight Resources
Business Class Flight Deals