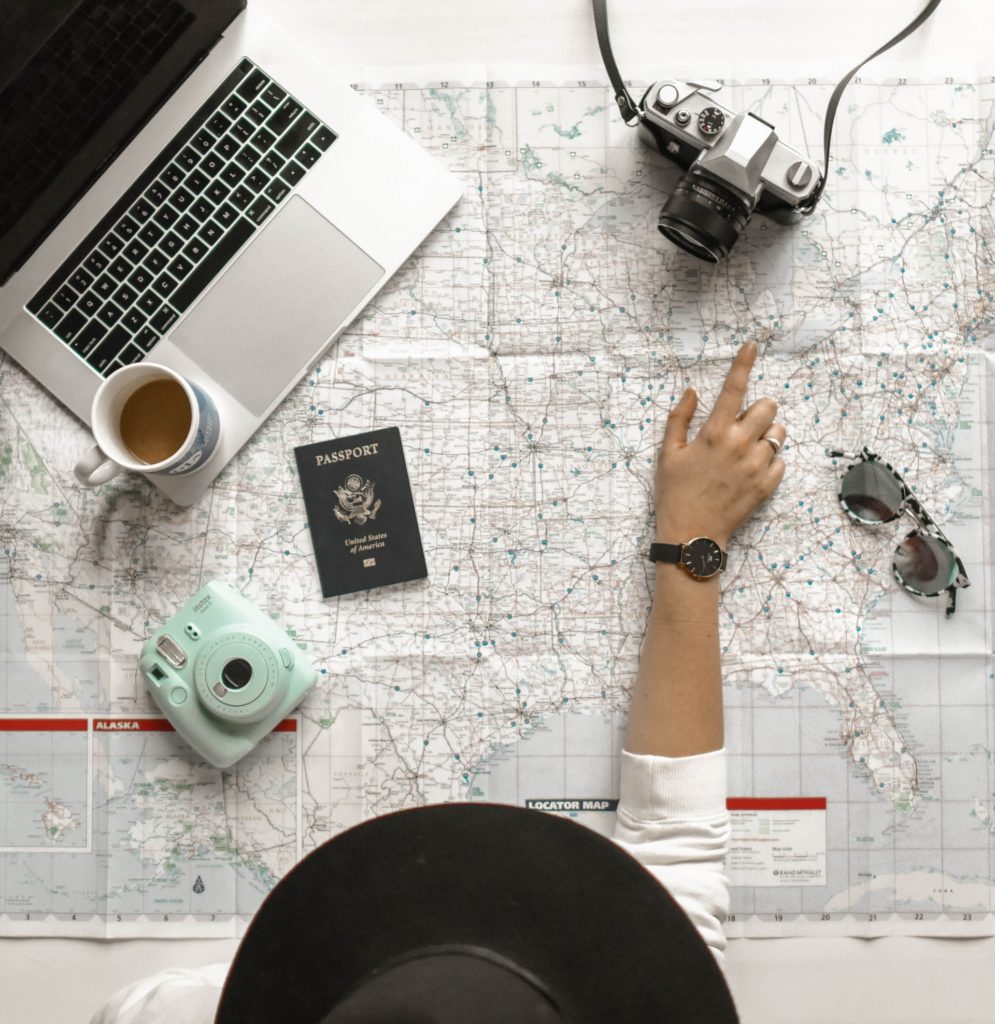 There are plenty of reasons you might choose to take a domestic or international flight at the last minute. You may need to save a wobbling business deal, attend a funeral, or suddenly decide the time is exactly right to pop the question in Paris. No matter what your reason, you want to get the best possible flight deal and travel in comfort.
Book with Business Class Experts
When you're scrambling to pack for a roundtrip flight and find someone to feed your fish, wouldn't it be nice for someone else to take care of your flight arrangements?
Our best tip is to book with us and save up to 70% off business class fares. We have access to flight information you cannot find on Google, Kayak, or Expedia. Our professional travel experts know how to find the best possible airline ticket prices, even when you're in a hurry.
We can save you time by taking care of your flight details, so you can take care of other last minute arrangements.
If you simply must book last minute business class airfares on your own, here are some pro tips to help you find better flight deals.
10 Tips to Find Last-Minute Cheap Business Class Tickets Yourself
1. Choose your booking time wisely
On weekdays, airlines update fares four times a day. On weekends, they only update once. And most sales are launched on Monday evenings. So the best times to find cheap business class tickets are Monday night and Tuesday morning.
2. Off season
When the airline is having trouble filling seats during the offseason, they may offer discounted last minute tickets…but it's a gamble. Don't wait until the last minute on purpose and hope to get lucky.
3. Change your departure day
A little flexibility in travel dates can go a long way. You can often save a significant amount by booking one day before or after your planned departure. The lowest prices can be found any day of the week, but generally speaking, international flights are cheaper on Tuesdays and Wednesdays.
4. Become a member
If you like to take spontaneous trips, joining your favorite airline's member organization is a great way to get alerts about sales and last minute business class tickets and member discounts.
5. Fly solo
You are far more likely to find a single business class seat than a bunch. If you're traveling with a group, you're also more likely to luck into an upgrade with a single booking.
6. Plan in advance for last-minute contingencies
Wait, what? Be prepared by building up points before something comes up. Watch for promotions to buy or earn extra points, get a co-branded airline credit card, and rack up enough points for a cushy upgrade.
Warning: Don't buy points from brokers. Some businesses buy discounted unused points from businesses and resell them. It's a shady practice that's against airline rules, and if you're caught, you're likely to lose all the money you spent. Your trip may even be canceled.
7. If you see a deal, GRAB IT
Don't hesitate. If you get an email alert or accidentally stumble on a great deal, book it before it sells out…because if you hesitate, it will be gone. Deals sell out in minutes.
8. Do the math
You may be able to save money on a non-direct flight, but multi-city stops don't always work out. Depending on your departure airport and destination, direct flights may be the better deal. Look at different combinations before you book.
9. Check different departure cities
If you can get to a major United States hub, like Atlanta, San Francisco, Los Angeles, Miami, or New York, you may be able to save significant money. Taking a short domestic flight or a long drive could save you a lot on an international flight.
10. Buy an upgradeable fare
Not all fares can be upgraded, so don't buy a cheap fare with that expectation. Some can, though, so you need to read the fine print if your plan is to buy a cheaper premium economy seat and scale up.
Why Fly Business Class?
If you've always wanted to try a first class flight, but considered it too extravagant, business class is a great luxury travel alternative. In an effort to earn frequent flyer business, many airlines have elevated business class to a luxurious ride loaded with creature comforts. Here's what you can look forward to:
Priority check-in and baggage service – your business class experience begins at the gate. You'll check in at an exclusive concierge, your bags will be whisked away, and you can relax in comfort in the lounge with a drink, a light dinner, or a fully equipped office to get some work done. In some lounges, you can even get a massage, shower, or take a nap in a private room.
Additional baggage allowance – Your upgraded ticket allows extra luggage, so you won't need to roll your clothes into tight little balls. Bring everything you need!
Priority boarding – The business class cabin is at the front of the plane, so you'll board first.
More space and comfort – You'll have more than enough room to stretch your legs and relax. Your seat will lie-flat to a full bed, and you'll have storage for personal items you bring with you. Some business class airlines, like Delta, even offer private cabins with doors you can close for privacy.
Bedding – Most airlines offer international flight travelers high-quality bedding, so you will be comfy and cozy in a fluffy duvet and pillow. You may even get pyjamas, slippers, or socks for your trip.
Amenities – Where the airlines really shine is amenities. You'll get a branded kit from a luxury designer containing everything you need to enjoy a long-haul flight. Typically, they include lotion, ear plugs, a sleep mask, toothbrush and toothpaste, and lip balm.
Upgraded menus and drinks – Forget all the jokes about airline food. You'll be dining on a chef-inspired menu with at least three courses and enjoying a large selection of wines, alcohol, and beverages. You're also likely to have ala carte selections throughout the flight in case you feel like a snack.
Work, entertain yourself, or sleep while you fly – your personal space will be well equipped for any purpose. You have a desk to work on and power outlets to plug into, wifi on most airlines. You have a good sized TV screen and a huge selection of movies, shows, and music, plus good-quality headphones. And if you prefer to sleep, you have the privacy and comfort to nod off in peace.
Business Class Experts travel agents are here to help. We'll get you the flight of your dreams at a price you can't believe. Contact us for all your travel needs – even last minute business class deals!
Business Class Resources
Business Class Flight Deals