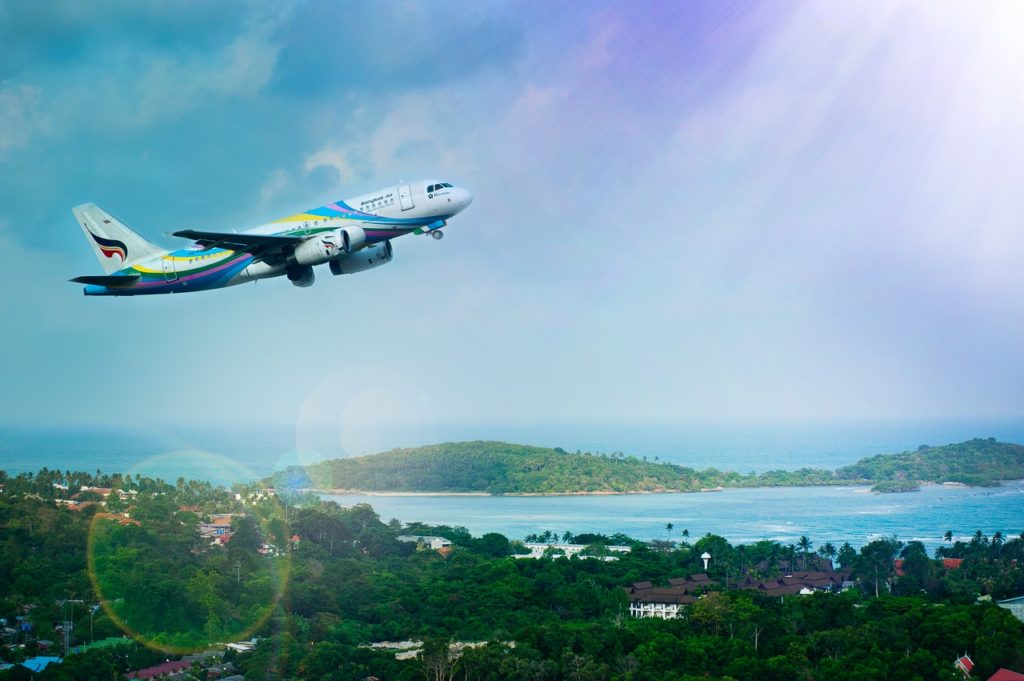 Business class consolidators work with airlines as third party sellers to help fill business class seats. They help airlines keep business flowing by reducing the number of unoccupied seats on international flights.
Airlines often find themselves with empty seats due to the expense of many first class and business class tickets. These tickets are more expensive because of the care and attention given to the more luxurious seats on every flight. Not everyone can afford to pay for the comfort that comes with business class airfare. This is where a business class consolidator comes in.
Airlines can predict roughly how many seats each flight will sell. They distribute the unsold tickets to partnered consolidators to sell for them. This helps airlines avoid advertising large discounts on last-minute seats, which would be very bad for business. After all, how would you feel if you had bought a full-price ticket?
Business class consolidators work with travel agents to help you secure the best business class flight deals they can. Consolidator fares average 30% to 70% lower than advertised prices on sites for international air travel. Due to these huge savings, business class consolidators do not publish the prices of airline tickets like online travel industry sites such as Tripadvisor, Google, and Expedia. This helps protect airlines and ensure airlines do not lose out on sales.
How To Know If A Business Class Flight Consolidator Site is Safe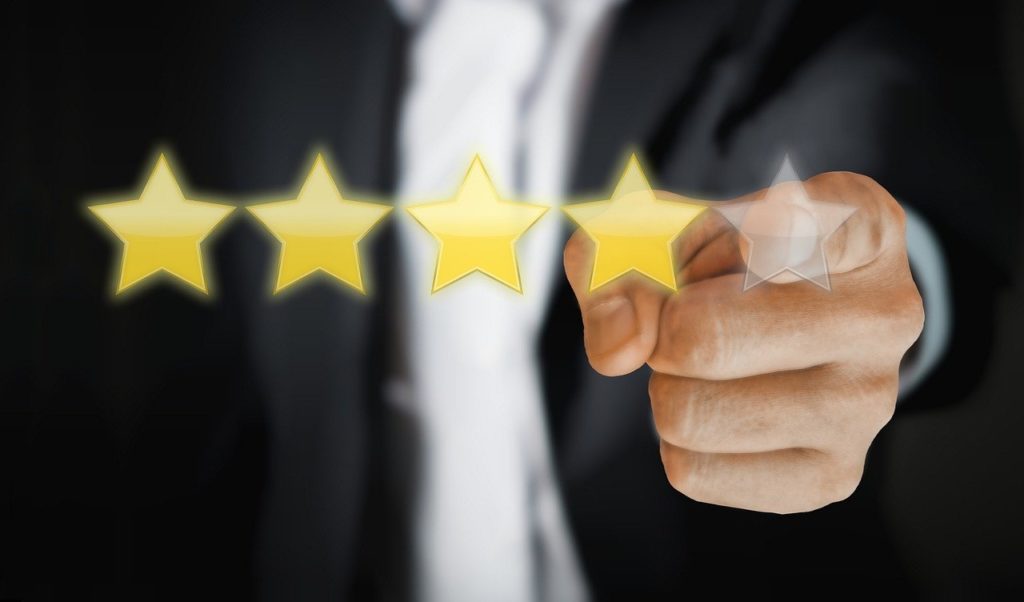 When searching for cheap business class tickets, it is important to be aware of potential scam sites. But don't be discouraged! There are many ways to distinguish the scammers from the trustworthy. Here are some of the ways to evaluate whether a website is a scam or a legitimate travel agency you can trust before you give them your credit card info.
1. Check out their website
Scam websites are often markedly unprofessional, making the danger easy to spot. Common telltale signs of an unsafe website can include typos, bad English, lack of personalization, and few features. Established websites will have rich content with lots of information, stated website policies, an about us page, and details that are easy to check.
2. Test Their Customer Support
How responsive is the customer support of the company you are researching? If a business regularly does not answer their phone, or displays 'offline' messages even during normal working hours, you would do well to be wary.
Contact them in several ways to see how they respond to emails or online chat services.
Make sure the business is able to answer any questions you have quickly and fully. A trustworthy business should be happy to help and answer any queries, so do get in touch if you are unsure and ask for more information.
3. Check online reviews
When shopping online, it is always best to read through customer reviews and client testimonials. Online reviews and testimonials are another great way to get an idea of how reliable a business is. This can help bring your attention to any common issues or complaints with the business and its service. However, if a small company is inundated with positive reviews and your instinct tells you they may not be legitimate, trust your instinct.
If you are still unsure, search for words such as "fake" or "scam" along with the name of the company/website. This should quickly bring up any bad experiences had by other customers and warn you of potential scams.
4. Check the Better Business Bureau (BBB)
The Better Business Bureau is an organization set up to focus on advancing marketplace trust. It is a private, nonprofit organization that operates all over the United States. The BBB works by rating businesses on a letter scale from A+ to F. These grades represent how trustworthy the BBB finds each business to be. It also factors in how much effort the business makes to resolve any customer complaints/concerns which have been filed with the BBB.
Doing a quick background check on your chosen discount flight site through the BBB is a great way to protect yourself. The BBB includes an online directory as well as a scam tracker which makes it easy to search any business you may be wary of.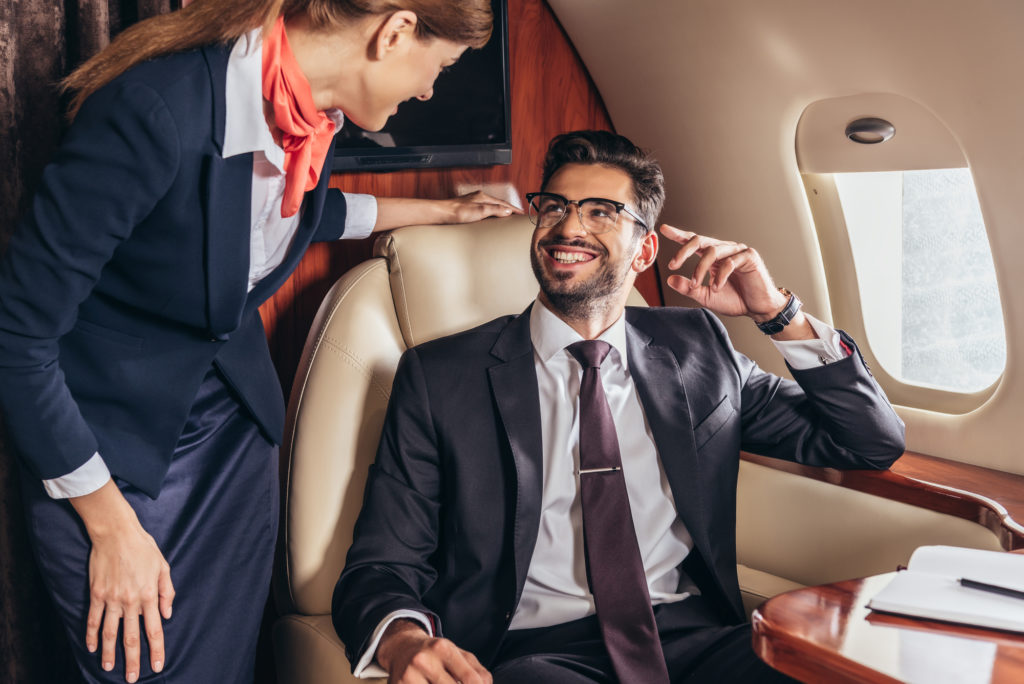 Go With The Experts – Business Class Experts
At Business Class Experts, we put in the work and time to find you the best deals for luxury air travel so you don't have to, and you don't have to be a frequent flier to get a great deal. We have access to fantastic round trip discounts between 30% and 70% off which are not available to the general public.
Our experience and resources help you make the most of your money, by checking times, dates, airlines and alternate airlines. Your personal travel agent will help ensure that your trip is tailored to your specific needs. They will work with you to settle on the options that work best for you.
Business Class Experts have an A+ rating with the BBB.
We at Business Class Experts provide you with discount fares on luxury airlines. You'll be flying with quality business class airlines such as Delta, United Airlines, British Airways, and their partners.
We can ensure that all bookings made with us are legitimate. You will earn frequent flyer miles for each trip you book through Business Class Experts.
We'll answer every question, offer suggestions, and make sure you're prepared for your trip. We have a reputation for excellent service that does not end at the sale. Call us any time with questions or concerns. See what our satisfied customers have to say.