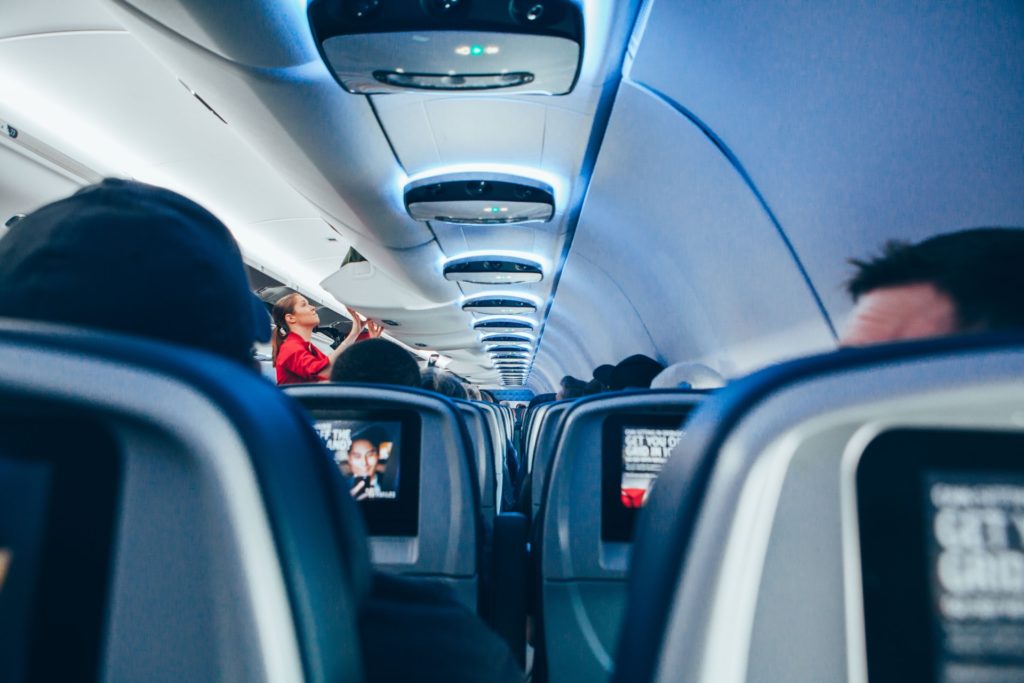 Not long ago, airline travelers had only two options, the cattle car (coach) or the opulent luxury of first class, where millionaires and movie stars flew in grand style. Over the last decade, a lot has changed. Coach seats got smaller and closer together, discount airlines hit the scene, and things that were once included now incur charges, like checked bags and beverages.

At the same time, airlines like British Airways and Delta courted a new class of customer, business travelers. To lure this group of frequent fliers, some airlines outfitted their planes with comfortable seats, more privacy and legroom, and things business people need, such as wi-fi and power outlets. Business class seats are often as big and nearly as luxurious as first class, at a much lower price point.
In addition, some airlines are offering multiple classes. Premium economy is a step above economy class, but not quite as fancy as business class. Find out how premium economy compares to business class.
Here's how business class compares to coach class.
Coach Class Flights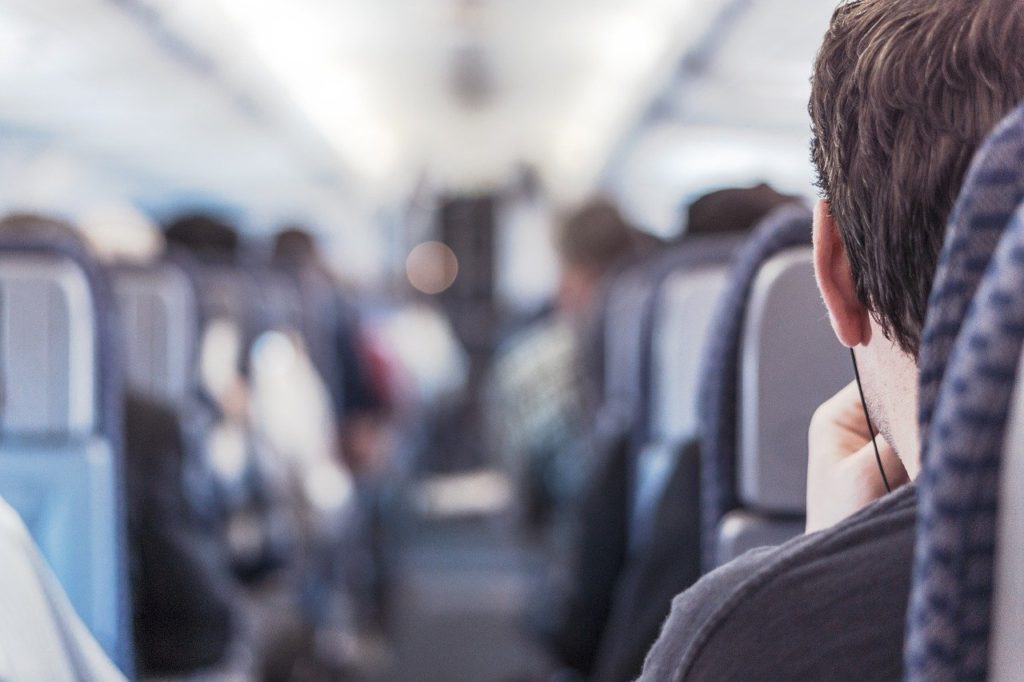 Economy class, commonly known as coach, is the cheapest type of airline ticket you can buy. If simply getting from point A to point B is what you're aiming for, or if your flight is relatively short, coach seats get you there and can save you a lot of money. There are more comfortable options that feature more perks, but most people choose to fly economy because it's cheap.
The distance between any point of a seat and the same spot of the seat directly in front of or behind it, is known as the seat pitch. The average seat pitch of economy class seats in the US is between 30 and 33 inches, and the width of each seat is 17 inches to 18 inches. This is on the smaller side, and can be uncomfortable for larger or taller people.
Some airlines offer free snacks and non alcoholic drinks, wifi, and some even have small TV screens on the seat in front of you, so it isn't completely perk-free.
Coach Class Features
In the Airport
When flying coach, the first thing you do when arriving at the airport is wait in a line for to check in and check your bags. Some feature kiosks that you can check-in to, but only if you do not have a check bag. Once you've checked in, you have to go through TSA, which is not known for its short lines and wait time. After TSA, there is an open waiting area with connected seats located next to each gate, so you have a place to sit until your boarding time.
Legroom
The amount of legroom in an economy class seat is definitely not the most spacious. There is typically only 30 to 33 inches between seats, and that makes your space feel pretty cramped. If the person in front of you reclines, your space is reduced even further.
Seats
The seats are located in the main cabin area, and are placed closely together with not much room to spare. These seats slightly recline, and you generally share an armrest with the person sitting next to you. Many airlines now have arms that fold up, so family members or two people with an empty seat between them can be more comfortable.
Personal space
In the economy cabin, personal space is practically non-existent. You store your carry-ons in an overhead bin shared by other passengers, or shove it under the seat in front of you. No privacy partitions separate you from the person next to you, and if anyone in your section is extra large, you may wind up rubbing shoulders.
Cabin Configuration
Typically, seats are arranged elbow-to-elbow with shared armrests and 3 to 4 seats to each section. The number of sections across depends on the size of the aircraft.
Baggage
Many coach fares are so stripped down that you must pay for every checked bag as a separate fee, and some airlines even charge for carry-ons. Baggage fees can range from $30 to $70, making your ticket considerably less affordable.
Menus and drinks
In economy class, flight attendants come around with snacks, such as chips and pretzels, and non alcoholic drinks. Some airlines offer one beverage and a tiny snack free, others charge for everything. You'll have options to purchase beer, wine and spirits. On longer flights, some airlines offer a limited meal menu or simple food items to buy, such as sandwiches or snack packs.
Flying Business Class
Business class is an upgrade from economy, but not quite as fancy – or as pricey – as first class. The food, drinks, seating, amenities, and service are much better, making it more comfortable and enjoyable to travel. For many frequent fliers, the perks and comfort are worth the higher price.
Business Class Features
The special treatment, perks, and extras business class passengers enjoy begins in the airport and continues throughout your flight.
In the Airport
Business class passengers get priority check-in service, making it much easier and faster to get checked in to your flight. It is much more convenient than having to wait in a long line with hundreds of other people.
After expedited check-in, you go through priority security, which is much faster. While waiting for your flight to board, you can hang out in the business lounge. These lounges offer plenty of food, drinks, and comfortable resting or work areas. Some even feature showers, spas, and rooms to sleep.
When it's time to board, business class passengers also priority boarding to the front of the plane.
Legroom
The legroom is double the amount of space in an economy seat, giving you plenty of room to stretch out and relax. The extra legroom and staggered configuration also provides an additional perk: when the person in the next row reclines, their seat won't be in your face.
Seats
The extra 2 to 3 inches of seat width in business class makes a huge difference in comfort. Business class seats have deeper recline than coach seats, and the electric controls give you the exact position you want. On long-haul international flights, many business class airlines feature lie-flat seats that recline all the way back to turn into a bed, perfect for getting some sleep while in flight. You'll have a comfy duvet and pillow if you want to rest during your flight.
Personal space
Seats in business class are not crammed together like those in economy, and some airlines even offer personal cabins that feature a fully reclining flat bed seat, a large entertainment screen, and a small workspace. At minimum, you'll have a privacy partition separating you from other passengers.
Personal space adds greatly to comfort, especially during those long-haul flights.
Cabin Configuration
Herringbone is the most common seat arrangement on international flights, with one or two seats in a section. Each seat has either window or direct aisle access, sometimes both. Most domestic business class cabins have only two seats in each business class grouping, with no shared armrests, or with a seat left empty between.
Baggage
Most business class airfares include two carry-ons, a small suitcase and a laptop bag or personal bag, in addition to two or more checked bags. For people who are taking long trips or like to shop and bring items back home, this is a huge perk.
Menus and drinks
The food and drinks featured in business class are substantially better than in coach. You get a menu of chef-designed meals to choose from, along with appetizers, snacks, and ala carte items.
Fine wines, premium spirits, and fresh juices are also available to business class passengers. Everything is served on real china and in glassware, allowing you you really treat yourself during travel. Flight attendants are also more available, making the service more superior to the service in economy class.
Cost Comparison
When it comes to luxury, you get what you pay for. Depending on the flight, date, and airline, the price difference between business and economy greatly ranges. Typically, a business class ticket can cost anywhere from five to ten times the amount of a coach ticket. If you are a frequent flyer, racking up points can help lower the cost of a business class ticket. International flights can easily cost a few thousand dollars per ticket, but the perks and amenities are arguably worth the extra money, and you won't incur extra costs for bags, snacks, beverages, and other necessities. And if you book through us, you might be surprised at how much you can save.
Why You Deserve to Fly Business Class
After experiencing business class, it is hard to settle for an economy ticket. The perks begin the moment you enter the airport, and the luxurious comfort and service you receive throughout is outstanding. Some airlines are abandoning their first class sections all together, because the business class is so good, and less expensive for the flyer.
If you're on a strict budget, the cheap seats are ok for short flights. But if you're planning an international flight, consider booking a business class flight with Business Class Experts. We'll find you the cheapest business class flight that meets your travel plans, at up to a 70% discount off published fares. You can get luxury on a budget!