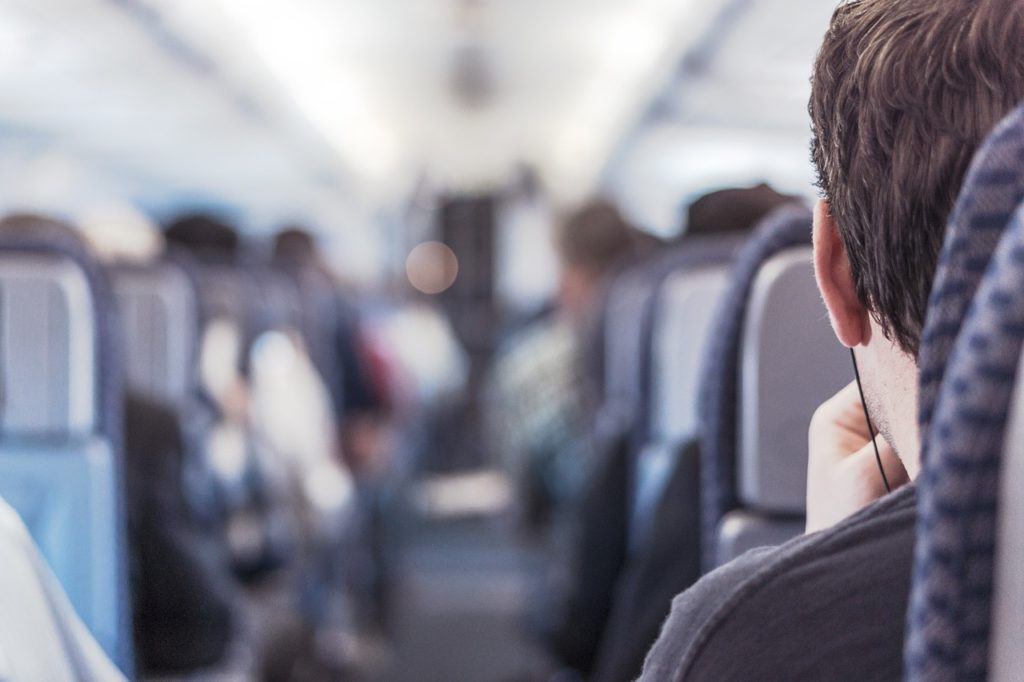 Whether you prefer to sleep your way throughout a long-haul flight or stay alert and get up for regular stretches, scoring the best seat on a plane is a unique issue that depends entirely on your personal preferences. Let's take a look at some of the aspects frequent fliers tell us are important when they're making their seat selection.
Let Business Class Experts book deeply discounted business class seats to your favorite destinations.
Travel Tips for Getting The Right Seat For You
Reserve your seat ahead of time
If you can, reserve your seat well ahead of your travel date. It's an easy task but it's done on a first-come-first-served basis. You'll want to reserve a good seat when you book if possible, especially if getting the very best seat is an important part of your travel comfort.
The best seats will vary with each type of plane and depend on what you're after. Once your ticket is booked and your flight confirmed, you should be able to find out which model you'll be traveling in, and from there you can take a look at the seating plan to decide which seat will work best for your needs.
If you find yourself unable to pre-book your preferred seats, you may find that other travelers are willing to accommodate you on the day. There's no harm in asking. Ask nicely and perhaps be willing to offer a small token of gratitude, like a beverage or headphone rental, for their trouble if they seem open to the exchange.
Best Seats for Sleeping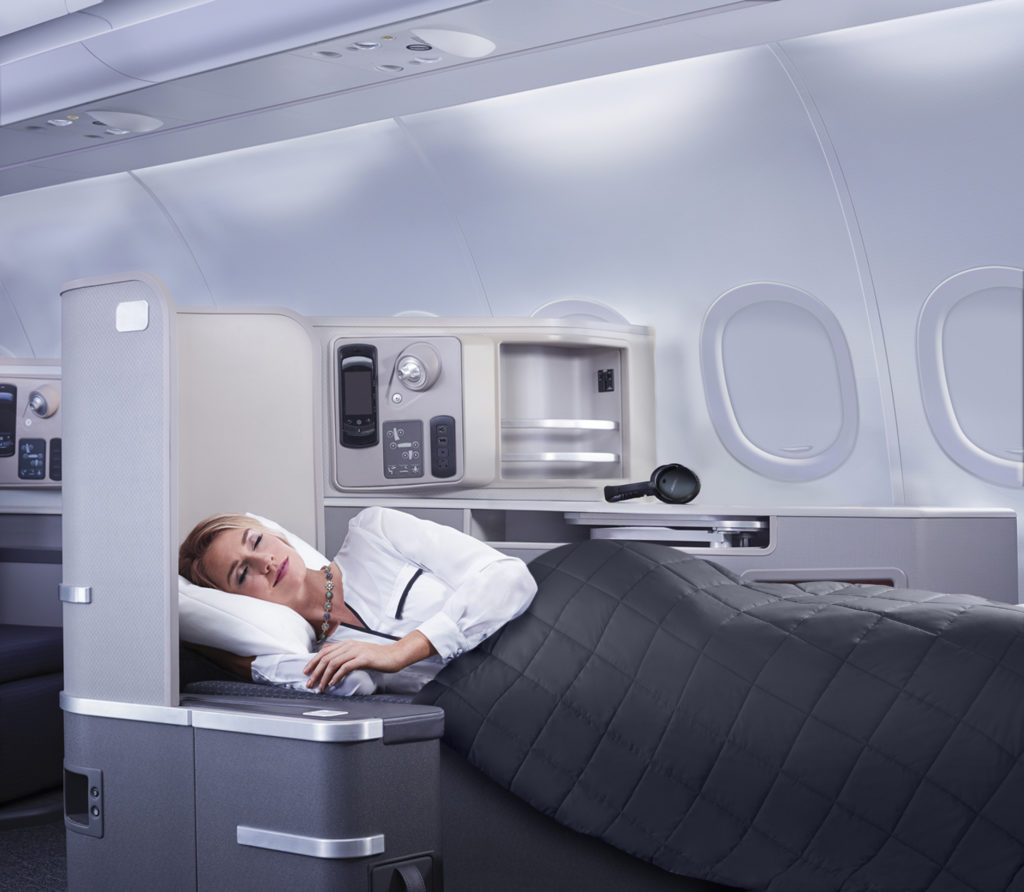 Choose: A window seat near the front
In general, seats near the front of the aircraft are quieter. There's less noise carried forward from other passengers. If you tend to lean when sleeping, a window seat is ideal and also means fellow passengers won't need to disturb you when they need to get up. Choosing the left side of the plane can also be beneficial. Having the door positioned on the left of the airplane means the windows are often off-center to the seats, which in turn means you can lean on the column of wall between the windows, rather than the window itself.
Choosing a bulkhead seat (any seat behind a physical barrier, such as screens or walls) means there's no seat in front to recline into your personal space, making it just that bit more comfortable and potentially more spacious. Often there's a little more leg space in these seats too, so you can stretch your legs a little further without bothering fellow passengers.
However, some planes are a little more cramped in the bulkhead seats, and there's no place to store hand luggage under the seat in front. Some planes reserve these seats for travelers with infants requiring bassinets, so they may not be available.
Avoiding areas near the galley and the toilets is a good idea. These areas tend to be high traffic areas on any flight and can get quite noisy. Avoiding aisle seats is also recommended, as passengers in these seats are often asked to move to allow neighbours to get up. Flight attendants won't need to reach over you to serve drinks and meals to other passengers and you won't be bumped by the cart or other passengers.
Best Seats For More Legroom
Choose: An aisle seat in the exit row
Tall people can seriously struggle with legroom restrictions during flights. Reserving a seat in the exit row is a good strategy for long-limbed folk. Aisle seats in these rows are especially sought after for stretching those long legs out.
Larger planes sometimes have a double row of exit seats. The frontmost seats in these rows won't recline. If reclining is important to you, you might want to opt for the second row, which then has the added benefit that the seat in front won't recline into your space!
These seats aren't suitable for children though, so if you're traveling with a companion under the age of 12 (or 15, depending on the airline) exit row seats won't be an option.
Seat pitch (that's the space between your seat and the seat in front) varies between airlines and of course, between travel classes. If legroom really is an important factor in your comfort, you might want to consider spending a little extra to upgrade from economy to premium economy or business class. If you're a frequent traveler you can use your airline miles/club points to upgrade at a discounted rate or even for free depending on availability.
Choose: Fly jetBlue
jetBlue's Even More Space gives up to 7" of extra legroom and comes with the added bonus of early boarding. As well as early access to the overhead storage space and the opportunity to be among the first seated, in more than 60 destinations you'll get a fast lane to the security checkpoint, saving even more time. The price of the Even More Space seats varies by route, starting from only $10. These seats can be selected when booking your flight or during check-in.
Best Seats To Focus For Work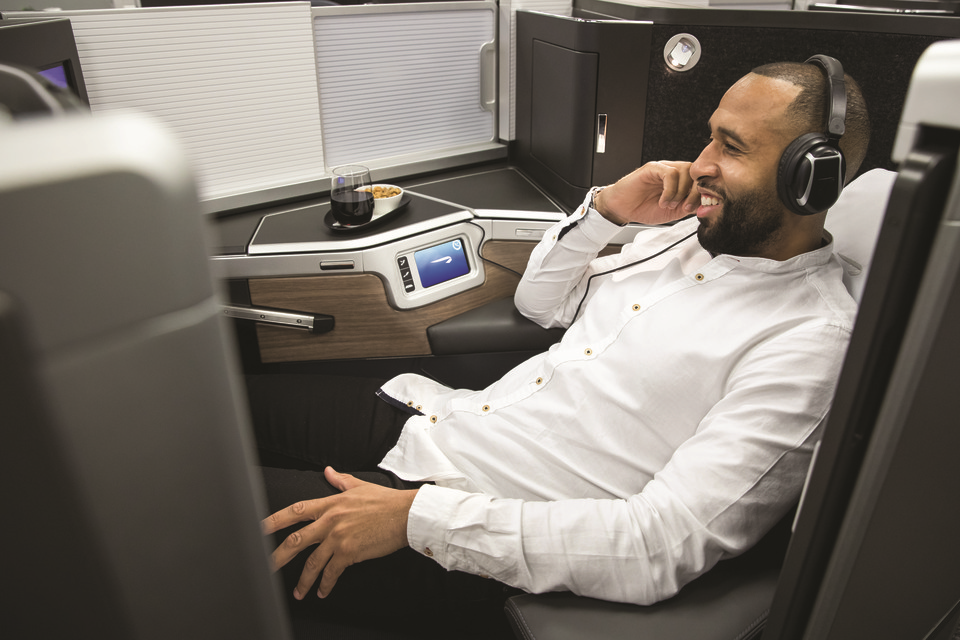 Choose: a seat at the front of the plane
Seats at the front of the plane are generally further away from the engines and you won't have the distractions of other passengers moving around in your line of sight, making this the quietest area on most flights.
Alternatively, choosing a bulkhead seat or in the second emergency exit row in a larger plane, ensures the seat in front won't recline, so you can take advantage of the drop down tray table whenever you need to.
Choose: Business class for international flights
Of course business class is an even better option. The seats in business class are bigger, comfier, and have extra room especially to accommodate the business traveler. With dedicated personal storage space, extra power outlets and device charging ports in addition to a whole lot more privacy on most airlines, business class cabins are dedicated to luxurious travel. You can even bring extra baggage.
Contact Business Class Experts to book deeply discounted business class seats to international destinations.
Best Seats For Extra Space
The best way to ensure extra space is to book a business class seat. If you're stuck in economy class, here are a few tips to grab some extra space:
Playing the odds: Picking a seat near the back of the plane – and in a middle section if there is one – increases your chances of having an empty seat next to yours, as these are the seats least likely to be pre-booked. If the plane isn't full, you may get to stretch out a bit. But you could also wind up between two strangers.
Buy an extra seat: If you want to ensure an empty seat next to yours, you have the option to buy a second seat. Some airlines will prioritize seating larger passengers next to empty seats if they're available, while others will allow you to book an extra seat at no further cost as long as they're not fully booked. This is more common with domestic flights, so if you're traveling abroad be prepared to pay full price for the empty seat, especially if the flight is a busy one.
Book an aisle seat: If paying for an extra seat isn't possible, booking an aisle seat is the way to go. The armrests are fully adjustable and so can be moved up to allow extra space. Plus, by taking an aisle seat you ensure you've only got one seatmate to deal with, even if the flight is fully booked.
Best Seats For Families
Good seat choices for families depends on the age of your children and what you have to carry with you.
Choose: Bulkhead seats for families with infants
The bulkhead rows are often reserved for families traveling with infants or young children requiring bassinets and a little extra legroom for restless tots. Having no seats in front guarantees no one will recline into your personal space and just gives a little extra comfort.
Sitting near the front of the plane can also ease the burden of carrying on-board luggage for the whole family.
Choose: Back of the plane for families with toddlers and young children
Depending on plan layout, choosing seats in the rear of the plane might be best if your child needs frequent trips to the bathroom. Being near the lavatory takes the urgency out of getting there and is less stressful for young children and their parents.
For families with teenage children, use the same considerations you would choose for yourself, taking issues like fear of flying into consideration.
Best Seats For Low Turbulence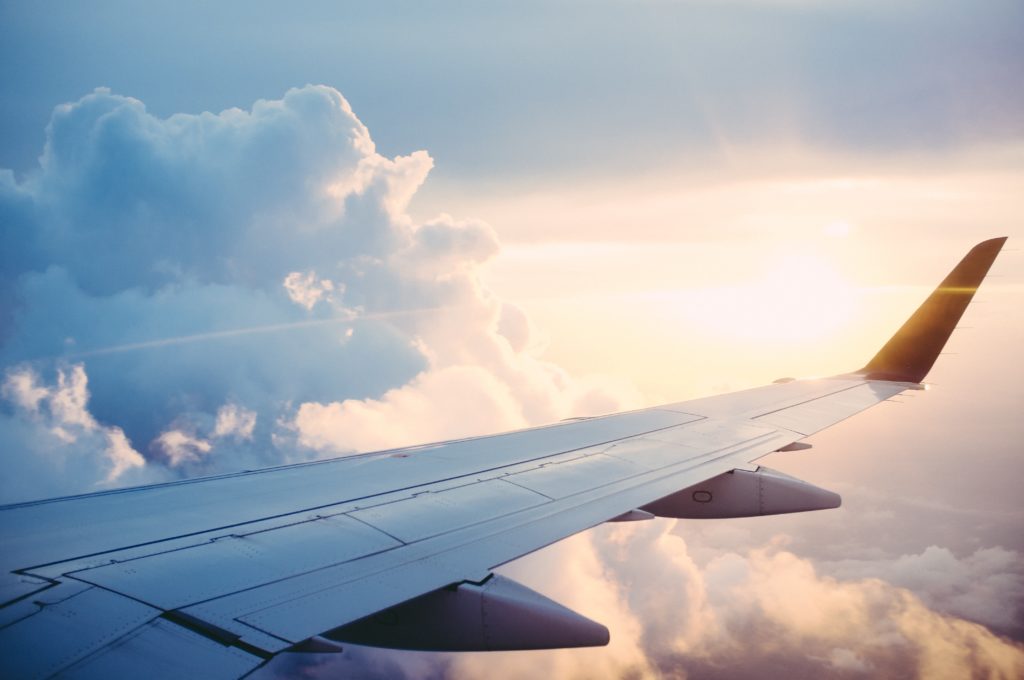 Choose: A seat over the wing
Much like the best seats for travel sickness are the seats above the coach wheels, the best seats to help lessen the effects of air turbulence is over the aircraft wings. The wings are the point of lift vs gravity so sitting above them ensures a smoother lift off, flight, and landing.
Avoid the rear of the plane. Turbulence is much more pronounced at the back of the plane – the further back the worse it can be.
Best Seats For Scared Flyers
Choose: A seat at the back of the plane
Despite the increased turbulence felt in the rear of the plane, the seats near the back are actually the safest. According to this study by Popular Mechanics, "Passengers near the tail of a plane are about 40 percent more likely to survive a crash than those in the first few rows up front."
So even though flying is still statistically the safest mode of transport, sitting in the rear of the plane increases the chance of survival in the unlikely event that the worst should happen.
Best Seats For A/C Power Outlets
Choose: any middle seat
Need to plug in your laptop or charge your phone? A/C ports are the type of power outlets you have at home, which means no adapter is required. If you need access to A/C ports for your laptop or other devices, your best chance of ensuring this is to opt for a middle seat. Some airlines offer port availability for every seat, while others have limited access or one shared port per row. In aircraft with only the one A/C port per row, these are usually situated underneath the middle seat, so despite the other drawbacks to these seats, they do make it easier to access the power outlets.
Best Seats For Quick Connection
Choose: A seat close to the front of the plane.
Sitting near the bulkhead row in the front generally means your exit at the end of the flight is faster. To further speed your exit, opt for the left side where the door is located on planes with two aisles. The left side generally deplanes a lot faster than the right side of the plane. And anyone who has ever taken a connecting flight knows that any reduction in time can be the difference in making that connecting flight – or not.
Clearly, what constitutes the best seat is very different for everybody, depending on your personal travel requirements. To be sure you get the very best seat for you, reserve your seat well in advance of traveling.
If you have special requirements, speaking to the airline directly helps them to guarantee your requests are best met.
Alternatively, give Business Class Experts a call and let us help you find the best seats for you, at the very best price. We work closely with the airlines to offer discounts not available through other sellers. We can take the stress of sorting through aircraft seat plans away. Let us know your travel needs and we'll do the rest for you.