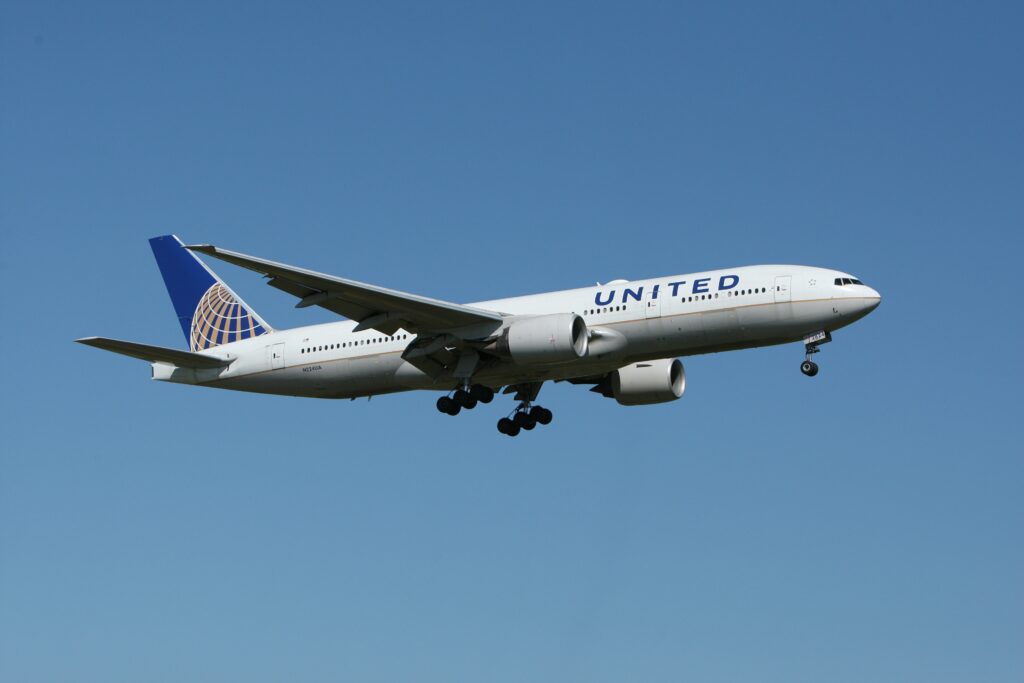 No one wants to fly economy. At the gate, each of us peers over at the upgrade screen to see if somehow we've been lucky enough to end up in first class. Before, the odds may have been in your favor; now, not so much. Still, with loyalty programs, reward miles, PlusPoints, elite status levels, and fare classes, the chances of that luxurious upgrade are slim.
Although it's harder to upgrade with United Airlines, there are still plenty of ways you can board in a premium cabin, but only if you do your homework.
The first step in improving your odds is starting with a higher-level ticket. Basic economy, economy class, and premium economy aren't going to cut it. Instead, start with a business class ticket from Business Class Experts. You will save hundreds over direct airline pricing and be in a better position to upgrade to United Polaris Business or domestic first class.
Read on to learn how you can improve your odds of upgrading to first class aboard a United Airlines flight!
How to Upgrade to First Class on United
United Airlines doesn't make receiving award tickets or cabin upgrades easy. In fact, with all the options for upgrading, it might feel like there's no opportunity to land a first-class upgrade. Luckily, that's not the case, and with a bit of knowledge, you can boost your odds. Here are a few ways you can upgrade your United Airlines flight to a first-class seat!
MileagePlus Upgrade
MileagePlus upgrade awards are the closest to a sure-thing upgrade available through United Airlines. These upgrades are available regardless of status level, and you can request an upgrade using MileagePlus miles during booking or after you've already purchased your flight.
To check if an upgrade is even an option for your flights, you'll want to log into the united.com website and enable "expert mode." Using the expert mode will illuminate how many seats are available for upgrade and from which fare class.
Upgrades requested may require a combination of miles and a co-pay, depending on which class ticket you're upgrading from and the departure/arrival destinations. For example, Flying from San Francisco's SFO to New York or Newark will cost fewer miles and co-pay than a flight to, say, the Caribbean, Hawaii, or Mexico.
Waitlist Upgrade
Upon occasion, and certainly more frequently now, a request won't result in an instant upgrade. In these instances, United Airlines will classify your upgrade request as "waitlisted." That means you might have to wait a few days before your flight or even at the gate for the upgrade to clear.
Naturally, United Airlines puts a priority system that values the elite members over time-request upgrades. Premium Plus passengers with O, A, or R class tickets receive top priority benefits, followed by PlusPoints and MileagePlus flyers redeeming miles. United prioritizes Premium Elite members and full fare economy tickets after mileage upgrades.
Complimentary Upgrade
Complimentary premier upgrades are available to any premier members, regardless of status level. Premier 1K and Premier Platinum members even have the potential for instant upgrades, should there be space. Once you attain Premier Silver status, complimentary upgrades request automatically on your behalf.
Of course, the highest status levels on United flights will have the longest waitlist clearing window. Premier Silver members might have to wait until check-in or at the gate to see if they receive a last-minute free upgrade. These upgrades aren't available for basic economy tickets, international flights to Europe, Asia, or Africa, and certain long-haul domestic flights.
PlusPoints Upgrade
PlusPoints and United MileagePlus frequent flyers enjoy top priority during normal upgrade circumstances, but PlusPoints is still more flexible. Passengers can upgrade to United Polaris business class for round-trip flights using PlusPoints. Once you've reached Premier Platinum or Premier 1K status on your MileagePlus account, you receive PlusPoints up to 280 PlusPoints for 1K members.
PlusPoint upgrades allow passengers to use points to upgrade on United Airlines flights and other partner airlines, including Lufthansa. These points make for easy upgrades to a higher-class cabin, and first-class upgrades aren't uncommon. But upgrading to United Polaris Business from economy class or premium economy will run the most points, up to 80 for the basic economy tickets.
Star Alliance Upgrade
The Star Alliance upgrade awards allow United Airlines passengers an opportunity to upgrade on any Star Alliance flight if there is room. These upgrades are one-class cabin upgrades, so there's not really a chance to hop to Polaris Business Class from basic economy. Full-fare tickets are your best bet for upgrades on Star Alliance flights.
You can request an upgrade up until 24 hours before your flight, but waiting last minute could diminish your chances of upgrading. Instead, partner with Business Class Experts for the most affordable last-minute flight deals.
Top Tips for Achieving an Upgrade
The odds of landing an award ticket through United Airlines can seem like winning the lottery. Yet, there are tips you can use to your advantage when looking to secure yourself a coveted upgrade ticket. Some advice to keep in mind includes:
Know how to check for possible upgrades online – Your MileagePlus account will be your best friend. Using the united.com website or the United Airlines app, you can explore the number of available upgrades for each fare class. Knowing if a first-class seat is open increases your chance of securing an upgrade.
Know your chances based on fare classes – United Airlines provides greater odds for upgrades on full-fare tickets. These include:
ON – Upgrades from business class to first class
PN – Upgrade from full-fare Y, B, or M tickets to first class on domestic flights
R/PZ – Upgrades from economy class to first class on United domestic flights
RN – Upgrades from Y or B to business class by Platinum, Gold, or Silver Premier status.
Grow your elite status – You can grow your elite status by flying with United Airlines or a partner airline. In order to reach an elite level, you'll need a certain number of Premier Qualifying Points (PQP) and Premier Qualifying Flights (PQF). The elite status loyalty program is a handy perk if you have a United Airlines credit card.
Consider signing up for a United Airlines credit card – United Airlines offers several branded consumer and business credit cards to help achieve elite status faster, enjoy more United perks and upgrades, and even gain access to United lounges. However, cards like the Explorer Card charge annual fees or interest rates that may not be worth the benefits.
Avoid booking basic economy – Basic economy class is an affordable way for many to fly without breaking the bank. Unfortunately, basic economy class tickets are often not available for upgrades. Worse still, they often come with less comfortable seats, no baggage allowances, and take longer to rack up precious United MileagePlus miles.
Instead of trying your hand at an upgrade with a basic economy ticket, partner with Business Class Experts instead. Business Class Experts will help you find the most affordable first and business-class flight deals to improve your odds of a first-class seat or United Polaris upgrade.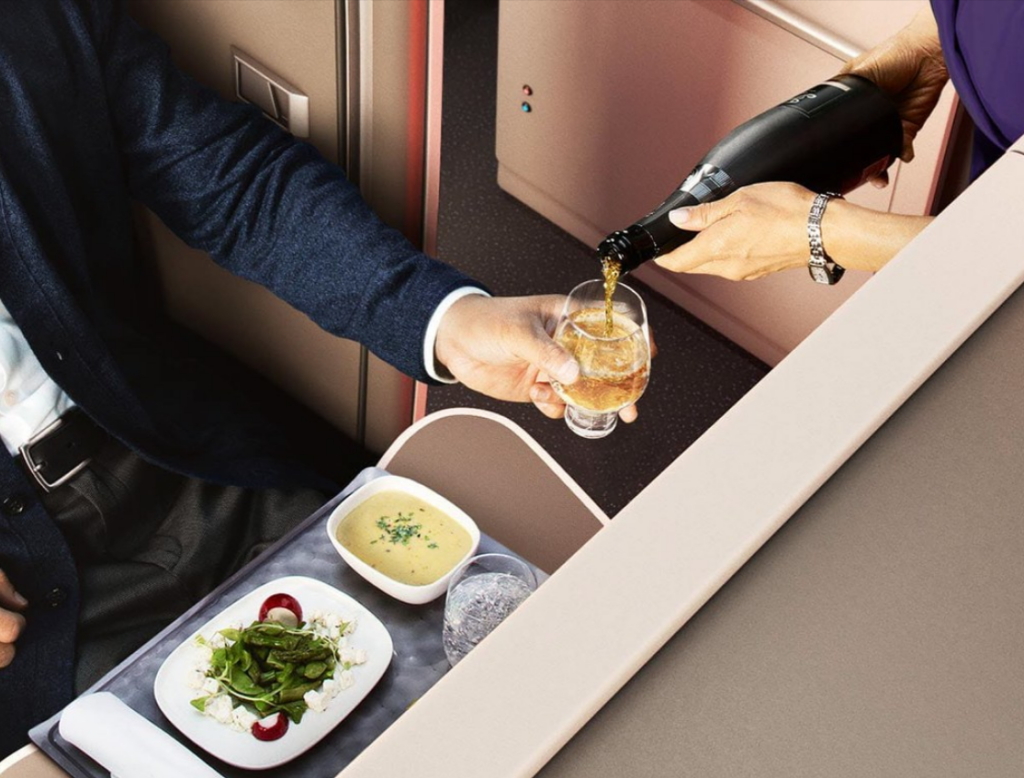 Fly in Luxury with Business Class Experts
There are many ways you can land an upgrade with United Airlines. Between MileagePlus, PlusPoints, complimentary, and Star Alliance upgrades, there are plenty of options to secure yourself luxury cabin space. It might be challenging to get an upgrade, but with a few tips and tricks, you'll be more likely to see first class.
Of course, it helps if you have a partner in the airline business. Business Class Experts has tools to find the most affordable business class tickets, so you don't have to overpay in an effort to receive an upgrade.