There are so many options when it comes to booking a flight. Do you fly roundtrip or multi-city? Nonstop or layover? Delta or United? In economy or first class? The questions are seemingly endless, making it a headache to find an ideal flight.
The good folks at Google felt the same way, so they worked their magic and produced Google Flights — one of the internet's most powerful flight search engines.
Thanks to an easy-to-use platform, copious filter options, and lightning-quick results, Google Flights almost instantly became a hit with travelers.
But it's not perfect. And there are some gaps in capability that you'll need to work around, and we've got the guide on how to use Google Flights to find business class flights!
The Pros and Cons of Google Flights
Google used all of its search capabilities to put together Google Flights. As a result, the flight search engine is an excellent method of finding the lowest prices on the best flights. However, its functionality has some limitations, making it capable yet far from perfect. Here's what you need to know before using Google Flights.
The Pros of Using Google Flights
Google uses a powerful ITA matrix to power its flight search engine, and that power leads to some beneficial features. These features make Google Flights a no-brainer over online travel agencies (OTAs) like Skyscanner. These pros include:
Incredibly easy to use – Use the simple search bar or navigate using the map to find flights from departure airports near you.
Excellent at finding the lowest prices by date – The price graph and date grid show what airfare looks like if your next trip has flexible dates.
It's free and fast – OTAs can't keep up with Google Flights in finding flight prices. Plus, Google Flights lets you ditch the subscriptions to price alert emails from Orbitz or Expedia.
Mobile device availability – Although there is no mobile app for Google Flights, the search engine still works through mobile phone browsers just as well as on a computer.
Many filters to refine your search – Flight options are under your control, meaning you can search for the cheapest dates, preferred number of stops, and even carry-on luggage allowances.
The ability to select specific flights and not lose out on credit card reward miles give Google Flights a leg up on the competition. Although there are many excellent features, there are some that we wish Google Flights would incorporate.
The Cons of Using Google Flights
Planning a vacation can be challenging, especially considering lodging, transportation, and activities. Google Flights is powerful, but it has some drawbacks to consider, like:
You can't book flights directly through Google – After finding the perfect getaway, you need to hop over to the airline's website to complete booking. That can make booking challenging if your flight has separate airlines for each leg.
You can only search for flights – Google Flights is all about flight deals and doesn't have the option to search for hotels or rental cars. You need to book those separately using other web pages.
There's no option to bundle – Because you can't search for hotels and rental cars along with flights, there are no opportunities to bundle or package deals for better rates on all three.
No coupons or discount codes – Unless you're using reward miles, don't expect a space for promo codes or coupons.
Some airlines are absent – Discount carriers, like Southwest, don't publish flight prices on Google Flights, meaning you're missing some airline options.
To find the best prices on business and first-class flights, even last minute, the only help you need is Business Class Experts. Land up to 70% off flights to your favorite destinations in the Caribbean, Europe, and Asia.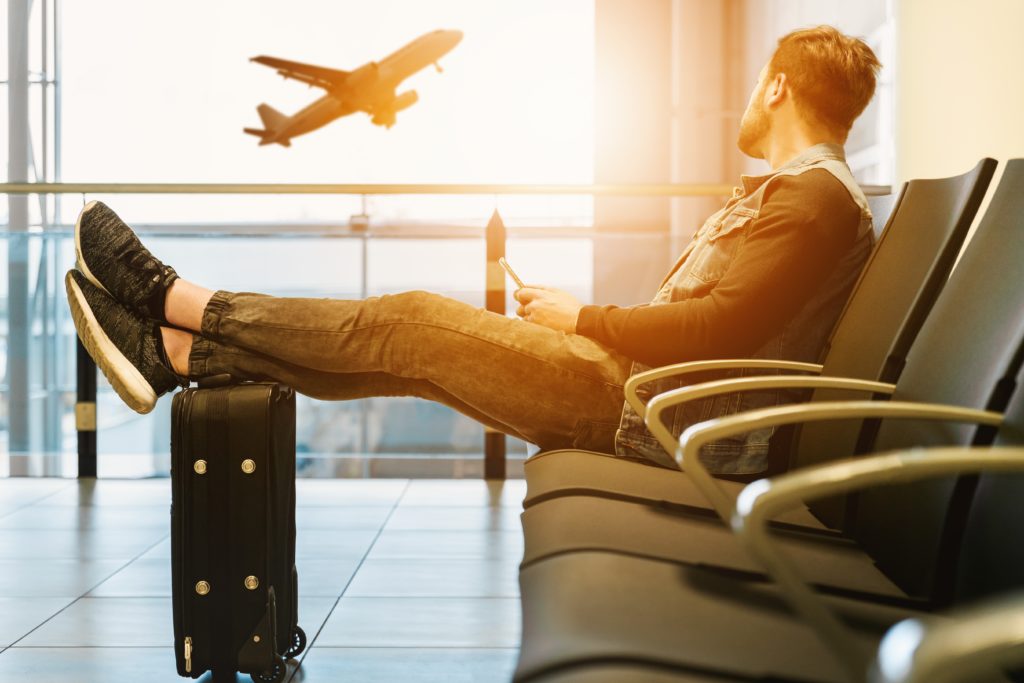 How to Use Google Flights
There's no doubt that Google Flights is the fastest way to research flight deals. But you might have some questions about using Google Flights to find the best deals in business class. It's all about research and maximizing the functionality to get the results you're looking for. Here's how:
1. Navigate to Google Flights
To get started with your flight search, head over to Google.com/flights. From here, you have the option to search using the standard options, or you can explore prices by location using the "explore destinations" button. You'll see what airfare could look like from the nearest airport. This feature is perfect for narrowing down destinations by showing you the cheapest flights on trips within a flexible time period.
2. Select the Number of Passengers
The default search will include only one passenger, so you'll want to adjust the number of travelers to get a complete picture of the cost. You'll have the option to select the number of passengers based on age, such as adult, child, and infant, in lap or seat. Google Flights will update the information in real-time, so you don't have to navigate to a new window!
3. Choose Your Preferred Airfare Type
Your next option will be to choose your airfare type. Here you can select economy, premium economy, business, or first class. You can also filter flights with layovers, desired airlines, or airline alliances to find the most comfortable flights!
4. Input Your Chosen Airports
Let's say you're flying from New York but don't care if you fly from La Guardia or JFK. You can type "New York City," and Google Flights will find the cheapest flight regardless of the departure airport. The same works for arrival airports as well. Or, if it does matter, you can select a specific airport to your desire.
5. Select Your Travel Dates
Everyone knows that prices change depending on the day of the week you travel. Google Flights makes it easy to see which days are the cheapest by providing a calendar view, date grid, and price graph showing how a specific flight's price compares to other days.
6. Browse Prices
Using some of Google Flights' other great features, you can further browse by price. For example, if you're traveling through a multi-city route or you have a concern about your carbon footprint, you can find flights that match your requirements. Plus, you can toggle the "track prices" option to receive notifications about price drops. It is price tracking made easy!
7. Purchase Your Tickets
Unfortunately, to book flights using Google Flights, you have to book directly with the airline. That can be an inconvenience, but it means you can use airline rewards miles, select preferred seating locations, and even select meals pre-flight.
Eliminate the Search and Book with Business Class Experts
Google Flights is an excellent tool for researching flights to any location worldwide. The filter tools, number of airlines available, and ease of use make it one of the best ways to find cheap flights. However, there are some notable tools travelers wish were available, such as bundling options, hotel or rental car searches, and direct booking.
Despite its shortcomings, Google Flights remains the best way to research the best days to book. While you won't find a better deal on economy class, you'll need an expert to experience the best in air travel. Business Class Experts are the only way to find the best deals for premium airline cabins. Give us a call today, and see how affordable flying in comfort can actually be.