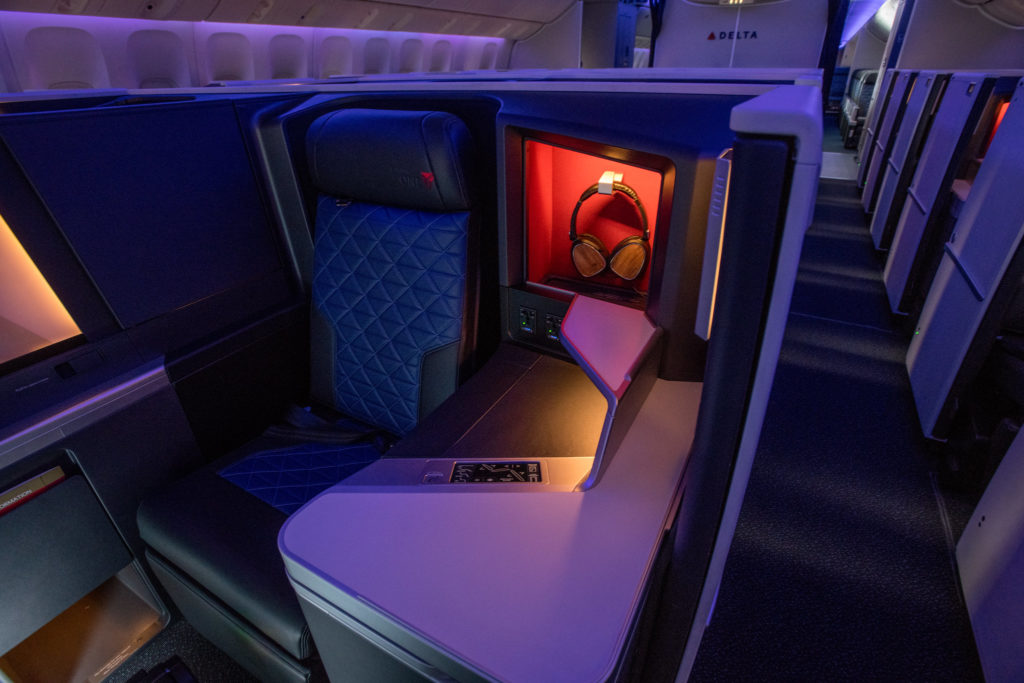 Delta Air Lines have recently changed the way international business class travel looks and feels. Their new Delta One suites are available on all long haul flights including European destinations. Other airlines have been scrambling to compete. Offering the ultimate experience in luxurious inter-continental travel, Delta's reinvention of business class seats excels at every aspect and is more luxurious than some first-class tickets.
If you're thinking about booking a flight to anywhere in Europe give us a call at Business Class Experts and let us help you make booking your Delta One suite a breeze.
How to Get the Cheapest International Delta Business Class Airfare
If you're a frequent traveller it's worth joining Delta's SkyMiles. Gain enough SkyMiles and you can upgrade your ticket, or maybe even cover the entire cost of the flight. Maybe even a round-trip flight to Europe?
Online prices fluctuate regularly and finding a great deal can be challenging. Whether you're looking to start the itinerary building process or wanting to upgrade your existing ticket, we can take the stress out of booking your Delta One flight.
Business Class Experts work with airlines to find the very best deals for our customers -up to 70% off published prices. Fill in a few details and we'll get back to you, or call us and we'll find you the best deal even sooner.
Delta Sky Priority Service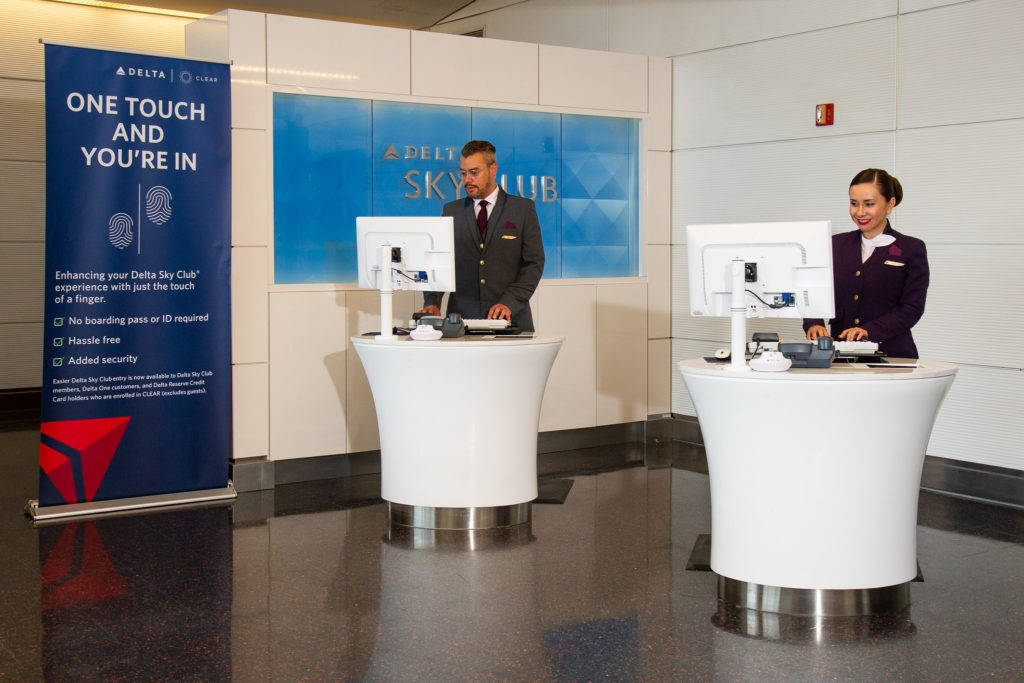 Even before you fly, the benefits of choosing Delta One are clear.
Sky Priority Check-in
Access to Delta Sky Club lounges
Priority boarding
Escort to security
Dedicated Sky Priority Security check
Priority check-in
Delta's Sky Priority check-in makes the checking-in process simple and quick. You can check-in online at delta.com, using the Fly Delta app, or in person at the airport, up to 24 hours before your flight time.
Sky Priority check-in has its own dedicated check-in queue, which means less time waiting in line to check your luggage and more time relaxing in the lounge.
Upon arrival at your destination, your luggage will be among the first to arrive in baggage claim.
Concierge desk
Delta Sky Club Ambassadors are available at all times. Should you have any queries about your journey, or need assistance with any aspect of your flight information the Sky Club Ambassador can be found at the concierge desk in the lounge entry.
Delta Sky Clubs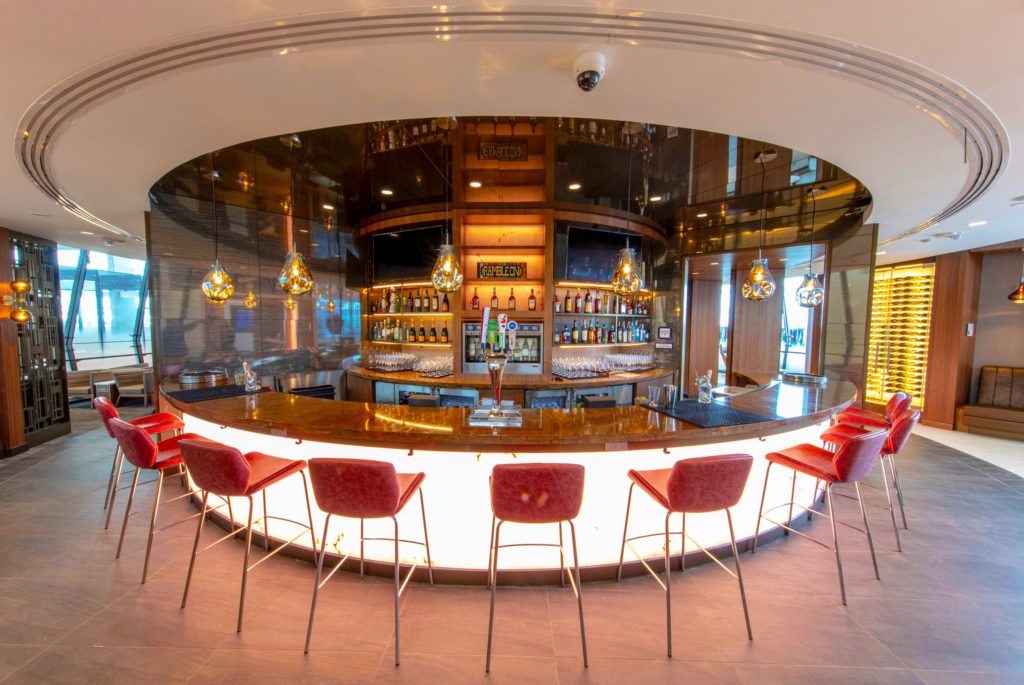 The luxurious Delta Sky Club lounges are set out in comfort zones, with separate areas to suit your needs. As well as the bar and dining areas there is an office zone in case you have work to attend to, and an inviting, comfortable seating area for those who want to simply relax.
Meals
Fresh and healthy foods are at the heart of Delta's seasonal menus.
Enjoy the selection of complimentary
snacks and light meals
non-alcoholic drinks
alcoholic beverages including a varied selection of wines, craft beers and spirits (available to passengers aged 21+)
Perks & Amenities
Delta Sky Club Lounge comes with
Free Wi-Fi
Satellite TV
Power outlets throughout for charging devices
Current newspapers and magazines
Access to workstations and printers
Select locations have showers stocked with

Malin + Goetz shower products
Plush towels
Hair dryers
SkyTeam Partner Lounges
Delta has Sky Lounges in most US airports but if there isn't one at your departure airport you'll have access to exclusive partner lounges. They partner with other airlines to ensure you're well looked after, wherever you're departing from.
Delta One Cabins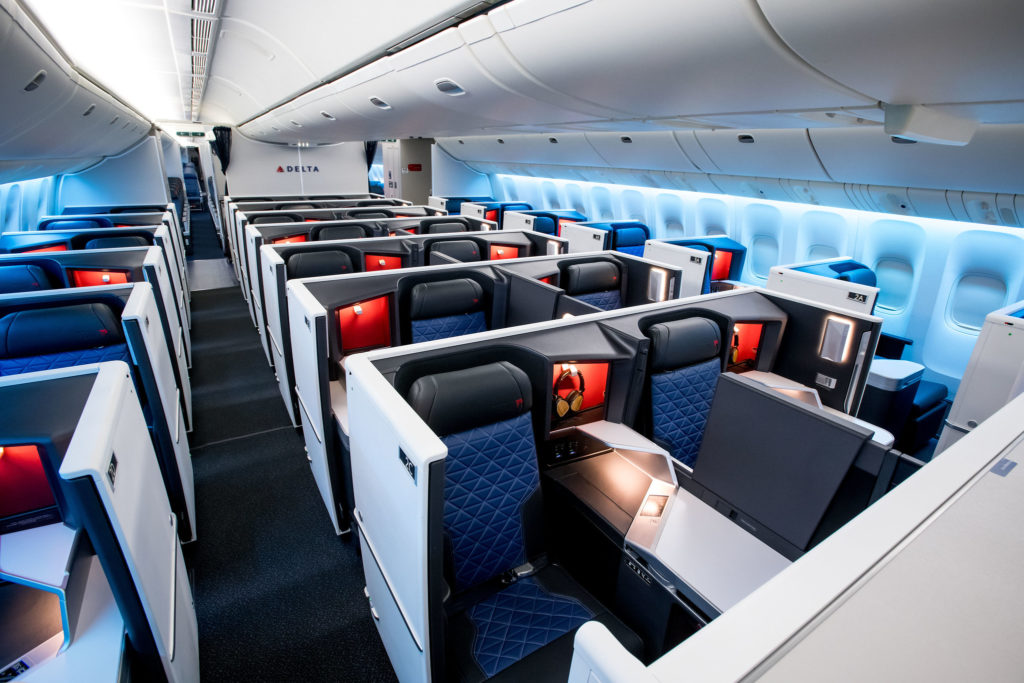 Delta One suites are located in their own limited capacity cabin to add privacy. The business class cabins are much different than the main cabin where economy or premium economy class passengers ride.
Priority boarding/front of the plane
With Sky Priority boarding you'll be among the first to enter the aircraft. Your cabin is toward the front of the plane and you'll have an exclusive entryway so you won't have to wait long to get to your seat.
Dedicated flight attendants
Delta One has a carefully selected group of highly trained flight attendants dedicated to delivering exceptional service exclusively to your cabin. They'll be there to welcome you, show you to your seat and prepare your complimentary welcome drink.
Seat configuration/number of seats
As part of the reinvention of the international flight experience, Delta One business class cabins got a complete overhaul. They're usually set out in a 1-2-1 configuration, so that every seat has direct aisle access and some get a window as well. The big exception is the Boeing 757; seats are arranged in a 2-2 configuration so window seats do not have direct aisle access.
There are between 16 and 48 seats in the Delta One cabin, depending on the aircraft type. You can select your seat in advance when you book your flight.
Delta One Seats and Personal Space
The seats in the Delta One cabins are up to 3" wider than economy class seats. The new memory foam seats are easily converted into fully lie-flat beds. When fully flat the beds are between 78" and 82" in length depending on the aircraft model.
When the seat is upright you have a lot of extra legroom to stretch and recline without encroaching on your neighbors. You'll have the added luxury of Westin Heavenly bedding, a down-alternative pillow, and an oversized duvet.
There's plenty of dedicated overhead storage space in the premium cabin. You can spread out and truly relax in your own personal and private space. There's adjustable lighting and plenty of charging points for all your electronic devices.
Noise-cancelling headphones and a large screen with thousands of music, movies, and other flight entertainment system options add to the sense of privacy.
The Delta One Suite features full-height, fully closable doors and privacy dividers between center suites. Delta One Suites are available for international routes on all Airbus A350, Airbus A330, and select Boeing 777 flights. Delta One suites are not available for domestic flights within the United States.
Meals and Beverages
During your flight, you'll get to choose from fresh, seasonal, chef-curated menus made with regionally-sourced ingredients. Excellent meal service combines with Alessi Tableware to turn the event into a restaurant style dining experience.
Throughout your flight, choose from a variety of complimentary:
non-alcoholic drinks
wines
craft beers
spirits
(alcoholic beverages only available to passengers aged 21+)
Amenity Kits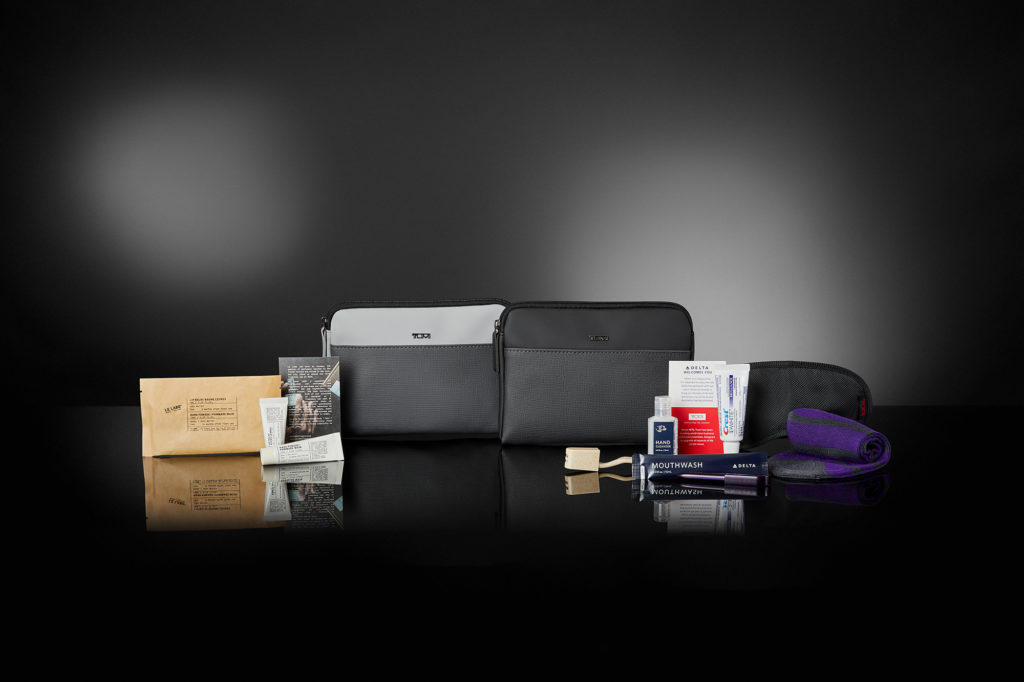 Long-haul Delta One passengers receive complimentary luxury TUMI amenity kits, including
Eyeshade
Socks
LE LABO lotion
LE LABO lip balm
Toothbrush
Toothpaste
Other essential travel needs.
Dress Code
Delta's dress code states:
"Delta may refuse to transport any passenger, and may remove any passenger from its aircraft at any time:
When the passenger is barefoot
When the passenger's conduct, attire, hygiene or odor creates an unreasonable risk of offense or annoyance to other passengers."
The long and short of it is you can wear anything you like, but you must wear shoes and avoid offending other passengers. Which might be tricky, since you really can't know what someone else will be offended by.