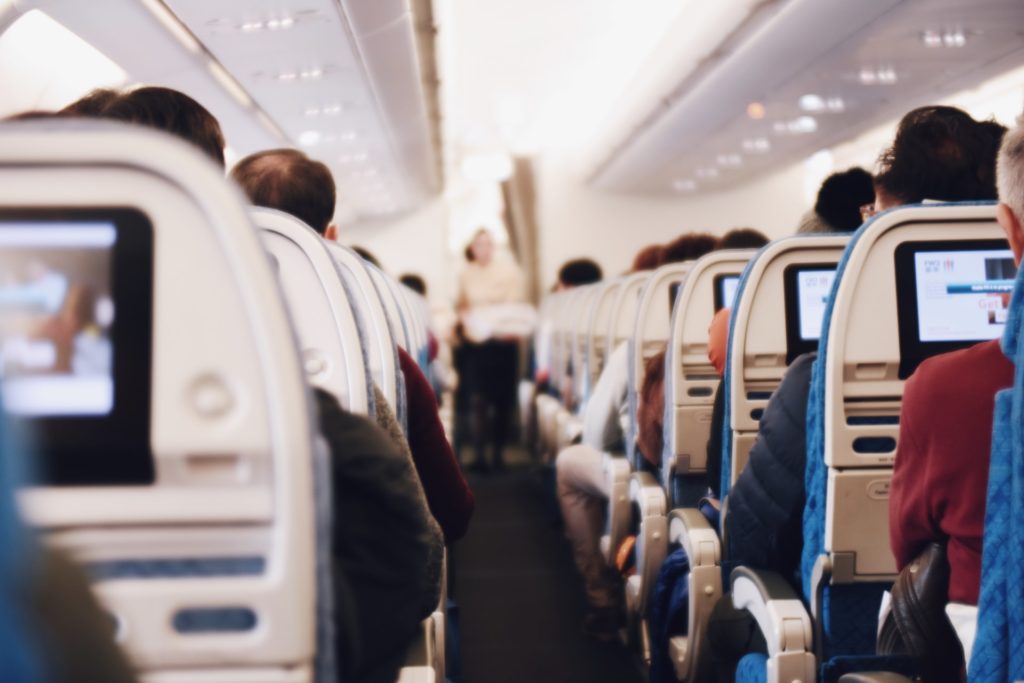 Whether you're a frequent flyer or you're planning the trip of your lifetime, upgrading from standard economy class is one thing that everyone hopes for. So, what if I told you you could upgrade your flight class without breaking your entire trip budget?
Initially, comparing premium economy seats (also called economy plus) to business class seats may not seem obvious to the budget conscious traveler. Many people choose to "get there cheap and then live large."
Once you start looking at what you get vs what you pay, especially on international flights, it becomes clear that sometimes it really is worth paying a little more for the journey itself.
It's important to recognize that all "extras" vary between airlines. Indeed, each specific carrier model has unique differences so even within one airline you might find yourself with a slightly individual overall experience. There are things which are "standard" between class levels too. Here's what you can expect to find when upgrading to premium economy vs business class.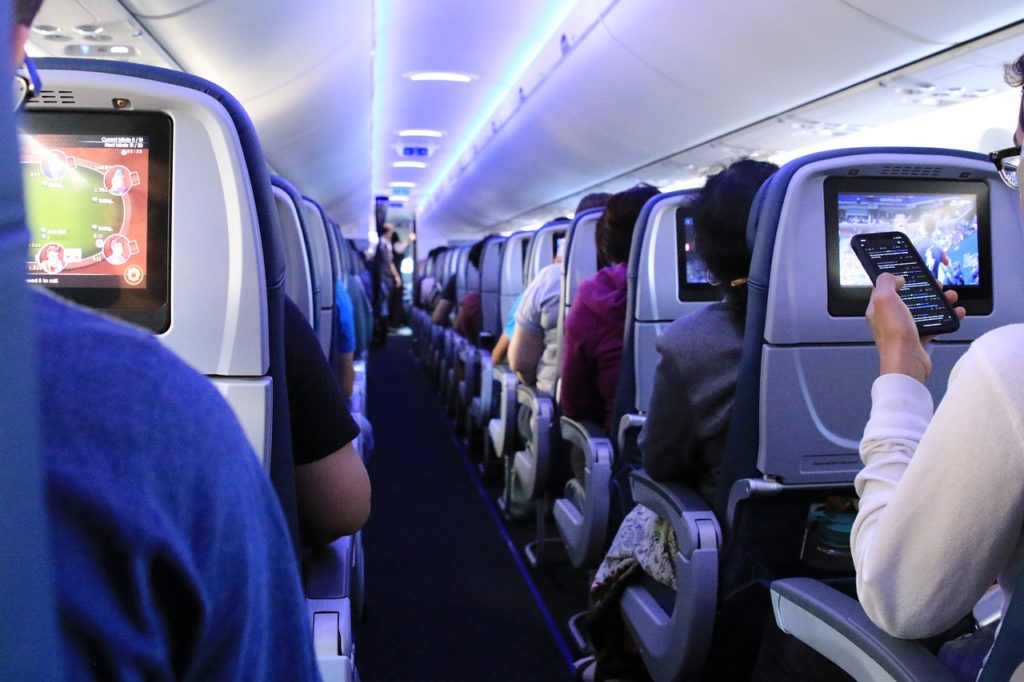 Premium Economy Flights
Premium economy class first came about in the early 90s and has been steadily gaining popularity over time. The 21st century traveler demands higher standards than their 90s counterparts. Even the cost-conscious flyer wants MORE.
When comparing premium economy to standard economy, you can expect to find:
More privacy
More seat pitch (extra legroom)
Wider seat
Deeper seat recline
Bigger screen size (on your seat-back personal entertainment system)
More entertainment options
More power outlets and charging ports
Better food (expanded menu)
In the Airport
A premium economy fare will usually come with airport perks too:
Faster, priority check-in
Lounge access
Priority baggage handling upon arrival
Greater baggage allowance
Legroom
Typically, a premium economy cabin offers an extra 6 inches or so of seat pitch (the space between your seat and the seat in front) when compared to standard economy. That's a lot more space for stretching and ankle rotations. Some seats are outfitted much like a recliner, with extendable leg rests.
Seats
Wider by a full inch (or even two), the larger seats in premium economy allow you to relax more fully. You can even recline a couple of inches further. While far from a lie-flat bed, the extra recline offers more comfort and a better, more restful sleep, especially on long-haul flights.
Personal space
All this extra seat space and legroom means you have a far greater personal space bubble than you would in the standard economy section. You might still have to share overhead storage, but there'll be more of it per person. Your extra carry on baggage allowance won't cramp you during your flight.
Configuration
Typically, seats are arranged elbow-to-elbow with shared armrests and 3 seats to each section. The number of sections across depends on the size of the aircraft.
Baggage
Some airlines allow two carry-on baggage pieces, while others allow a greater checked-in baggage capacity. Check with your airline to be certain before you fly.
Menus and drinks
Premium Economy flights generally offer an expanded menu compared to the Economy Class. Some airlines offer a welcome drink upon boarding, while others have complimentary drinks available throughout the flight.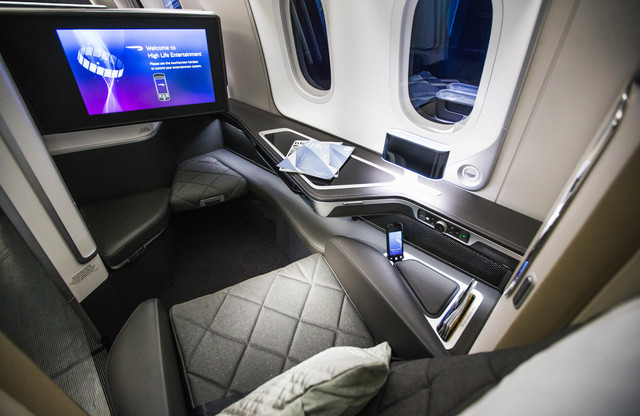 Business Class Flights
Business Class has changed so much in recent years. Business class passengers now expect a first-class experience. Airlines are doing all they can to live up to and exceed those expectations. Focussing on luxury, comfort and ease, the Business Class price tag is significantly higher than Premium Economy. That's because you're getting an entirely different flight experience.
Business Class Features
Business class service aims to make every aspect of your journey easier. They've truly thought of everything and everything is better for it. You can check in online or phone app, in advance or upon arriving at the airport. Some airlines will even send a chauffeur driven private car to pick you up, depending on your distance from the airport. You can send your luggage ahead or bring it with you, whichever is easier for YOU.
In the Airport
When you arrive at the airport, you'll check in at the exclusive concierge desk and wait in an exclusive airport lounge. With complimentary food and drinks readily available, comfortable and varied seating areas offer privacy and relaxation while you wait for your flight to board. Some have showers (towels and toiletries supplied) and all have fully equipped office areas just in case you do actually have work to do. When departure time approaches, business class ticket holders have priority boarding.
Legroom
With up to 87 inches of seat pitch you can stretch your legs out fully and make yourself truly comfortable.
Seats
Business class seats can vary considerably in width, some going as wide as 34 inches. They're more padded, more adjustable, more comfortable than any economy class seats. As well as that, business class seats of the 2020s transform into fully flat beds, averaging around 78 inches long.
Personal space
Some of the newer business class suites offer "pods" with fully closable doors, which means you have your own small private room. You've got lots of extra legroom, plenty of storage space and you don't have to share any of it with anyone.
There's a large screen flight entertainment system and an enormous selection of movies, tv shows, radio, podcasts, music, games and excellent quality headphones to enjoy it all in peace. Plus internet access with WiFi and plenty of charging ports for all your devices.
Configuration
Herringbone is the most common seat arrangement, with one or two seats in a section. Each seat has either window or direct aisle access, sometimes both. The seat spacing in business cabin configurations means no seat in front of you to recline in your face, and none behind you to complain.
Baggage
Baggage allowances do vary between airlines. Standard for business class ticket holders is two items of checked baggage and two items of carry on baggage. Baggage weight restrictions apply and also vary between airlines.
Menus and drinks
The Business Class dining experience has become a unique occasion. Airlines have hired the world's finest chefs to design and create healthy and delicious menus. Alongside the seasonal menus, an outstanding selection of complimentary beverages including craft ales and a sommelier-chosen wine selection are, of course, available throughout the flight, courtesy of the dedicated cabin flight attendants. Meals are served on the finest tableware; Drinks are served in real glass or crystal.
Cost Comparison
When upgrading from standard economy to premium economy, you should expect to pay anywhere between 30% -100% more, depending on airline, route and how far in advance you're booking.
The upgrade to business class seems to become even more appealing when you realize it's only an extra 65% on average, to upgrade from premium economy class.
Prices fluctuate regularly and it can be difficult to know whether you're really getting the best for your hard earned dollars. At Business Class Experts we consult with the airlines every day to ensure we have the very best flight deals available for our customers.
If you're considering booking a flight give us a call at Business Class Experts. You'll be surprised at how much we can save you, and we can help with every aspect of planning your travel itinerary.
Why Business Class is Worth it
The whole experience is different in business class. All you have to do is show up. Everything else is taken care of for you. Some airlines are really fighting hard to offer the very best to their frequent flyer business class customers and they really go that extra mile. For example, some airline lounges feature spa treatments complete with a mini massage or facial while you wait for your flight. Others send their chauffeur driven cars to collect you and to take you back upon return.
Typical perks include:
Faster check in
Greater luggage allowance
Expedited priority boarding
Unlimited buffet access in exclusive lounges,
Complimentary beverages both in the lounges and throughout your journey
Seats are bigger, more comfortable, and lie-flat
Designer amenity kits
More comfortable bedding
Privacy like never before
More leg room
Larger personal space.
Plenty of personal storage
Unique restaurant-style dining experience
Designer amenity kits
Dedicated flight attendants
Better, more personalized service
More travel mileage
All of that and more, for only a 65% price increase? Call us at Business Class Experts and let us help you upgrade to Business Class for your next flight. We guarantee our customers the best Business Class Flights for the best airfare prices.