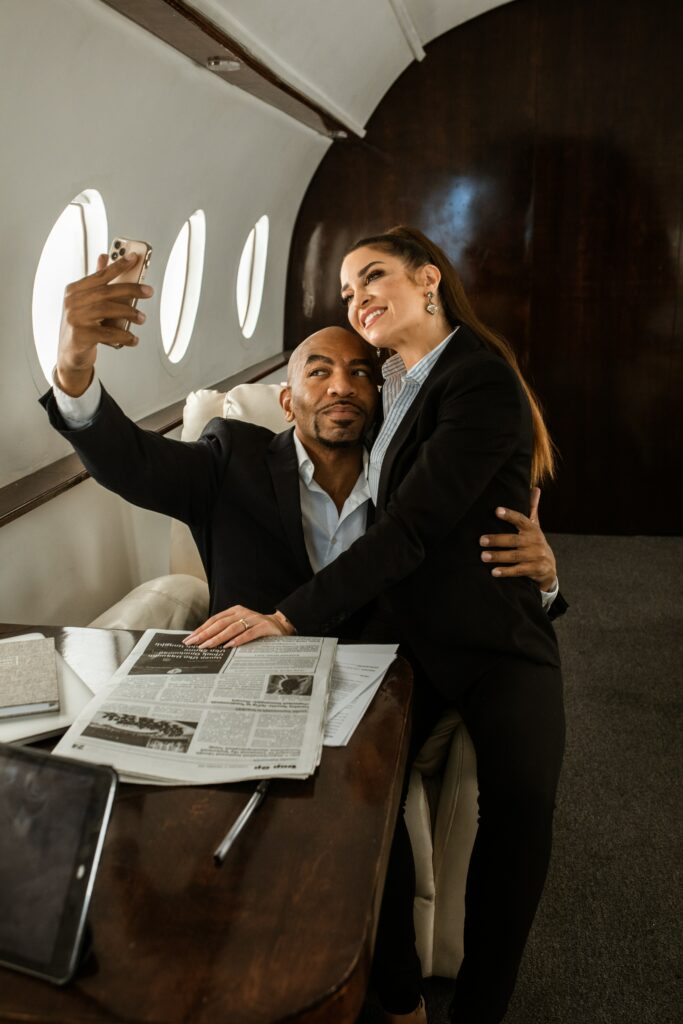 Air travel doesn't have to be a confusing mess. While everyone knows that economy class is the cheap, main cabin, uncomfortable seats option, fewer know the difference between business class and first class. The best airlines use business class seats to provide a more luxurious and comfortable experience without the exorbitant costs of a premium cabin.
First-class is the best. Airlines invest heavily in their flagship products, using name-brand amenities, world-class dining, and comfortable seats to lure devoted travelers. There's nothing like flying first class, and Business Class Experts can help you find the best first-class seats at a fraction of what the airlines charge.
This article will explore what makes first-class so tremendous and the airlines with the best first-class seats for international flights.
The Perks of Flying First Class
Air travel is notoriously challenging and uncomfortable, and the food is terrible. The first-class experience proves that flying doesn't have to suck, especially with so many great extras that you simply won't find in even the best business class cabins. Some additions you can expect when you fly first-class include:
Recliner lie-flat seats with extra legroom – Long-haul flights require extra room to stretch out and catch some Zs. First-class passengers enjoy recliner seats that often convert into flat beds and have prime viewing positions for in-flight entertainment.
Premium menus and liquor options – Regional-specific menus and chef-crafted dishes await first-class passengers. In addition to the high-quality meals, first-class airline passengers enjoy excellent liquor selections, and flight attendants even greet flyers with welcome glasses of champagne.
Express check-in at certain airports – Flyers with first-class tickets can access express check-in and security at major airports worldwide. First-class lounges further provide an escape from the crowds, and priority boarding means minimal contact with other passengers.
Generous baggage allowances – Several airlines offer two complimentary checked bags for first-class passengers. However, some provide up to three checked bags — a handy perk for international flights. The best first-class flights will allow passengers multiple carry-on bags in addition to a personal bag.
World-class amenities – Amenity kits from world-famous fashion designers with high-end toiletries, premium sleep sets for ultimate comfort, and even specially designed headphones whisk passengers into a world of luxury and prestige.
First-class products bring top-notch service and often come at a premium. Despite the extra cost over business class, the amenities and perks make the upgrade worth it. Plus, when you use Business Class Experts, you'll find deep discounts on the best first-class flights. Access prices only industry insiders have, and start planning your getaway today.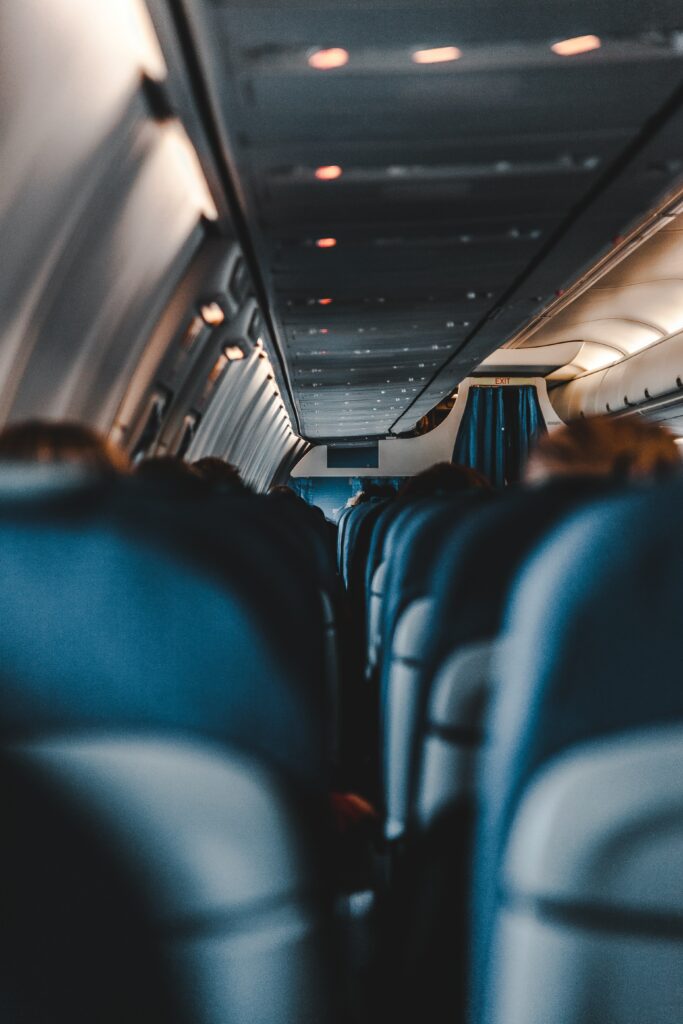 Best First Class Seats for International Travel
The best first-class seats for international flights don't have to cost a fortune. You can find first-class seats on any of these incredible airlines at a fraction of the price by booking with Business Class Experts!
Delta Airlines
Delta Airlines' first-class cabin, known as Delta One, is the top premium cabin offering from the legacy carrier. Flying Delta One provides passengers elevated dining offerings, Someone Somewhere amenities kits, and full-height privacy barriers.
Passengers flying from Los Angeles' LAX have private check-in, and all Delta One passengers can access the Delta Sky Club for some pre-flight pampering.
Emirates Airlines
Frequent flyers rate Emirates first-class suites as one of the best worldwide. These private suites are available on Airbus A380 or Boeing 777-300er aircraft and give passengers ultimate luxury with unlimited Dom Perignon and caviar. While the lie-flat seats aren't as wide as competing Singapore Airlines, the sliding doors provide extra privacy.
If the amenities don't do it for you, the designer choices might. Emirates first-class suites have gold trim and polished wood. And some flights even have an onboard shower!
American Airlines
Flagship First is the deluxe cabin for American Airlines. It offers the AAdvantage program, which uses a generous credit card mileage program to provide upgrades. American's Flagship First has chef-quality meals, Casper sleep sets with complimentary pajamas, and plenty of free entertainment.
American Airlines offers routes to Europe, Africa, and South America. However, the Flagship First flights to Asia and the Middle East outpace those of Japan Airlines, All Nippon Airways, and Qatar Airways.
British Airways
British Airways premium cabin has one of the best first-class experiences in Europe, especially with private sliding door suites. It also helps that British Airways has a new first-class cabin specially designed for the Boeing 787-9 Dreamliner aircraft.
Passengers also appreciate the a la carte dining option that uses a menu filled with high-quality, British-inspired dishes. It offers free Wi-Fi to all first-class passengers, a perk few others provide.
Etihad Airways
Etihad Airways owns the most luxurious first-class product in the world. The Etihad Airways Residence Suite aboard the Airbus A380 is an entire apartment in the sky, complete with a double bed, loveseat, and private shower.
Only four routes offer the Residence Suite on flights to Abu Dhabi from destinations like New York's JFK. These top-notch flights will set you back about $30,000 if you book through the airlines, so better get the American Express ready!
Cathay Pacific Airways
Cathay Pacific provides first-class air travel from Hong Kong to destinations around the Pacific. The first-class seats provide passengers added comfort with thick mattresses and 600-thread count bedlinen. Meals use Hong Kong-inspired ingredients, the Wi-Fi is complimentary, and the Bamford amenity kits have all the necessary toiletries.
The private suites make flying first-class aboard Cathay Pacific the perfect place to relax, sleep, or get critical work done.
Air France
The Air France-KLM Partnership offers passengers more options, but KLM only offers the best business class seats. Instead, Air France provides an authentic first-class experience in the La Premiére cabin. La Premiére passengers can even arrive at the airport in a chauffeur-driven vehicle.
Enjoy French cuisine, personal private suites, and hotel-quality lie flat beds aboard Air France. Get last-minute first-class flight deals to Paris with Business Class Experts.
Lufthansa
Lufthansa often competes with Swiss Air to provide the best flying experience in Europe. Its central hub is in Frankfurt, providing passengers with elevated first-class service worldwide. Lufthansa first-class passengers can access valet parking, personal assistance, and expedited check-in.
Lufthansa crafts meals using German ingredients and recipes, paired with fine wines to highlight culinary excellence. Plus, inflight entertainment and quality recliner seats make a strong case for the best flight in Europe.
United Airlines
United First, aboard United Airlines domestic and short-haul international flights, is great and all, but the true peak of luxury is the United Polaris experience. United markets United Polaris as a business-class product, but the amenities and expertise are without a doubt first-class.
Passengers start their United Polaris journey with expedited check-in and security. The United Polaris lounge pampers you before the flight, and the Saks Fifth Ave products pamper you during the flight.
Book First Class Seats with Business Class Experts
Airlines worldwide offer first-class flights to elevate the flying experience of passengers. Some excel at creating the very best first-class seats for international travel. Luxury carriers like Emirates, Etihad, and Air France focus on high-class and premium materials to make a lasting impression. Likewise, legacy carriers like United, American Airlines, and Lufthansa use long-standing service quality and thoughtful amenities to attract passengers.

Regardless of which airline you choose to experience first-class, book with Business Class Experts to save more than 50% off direct airline prices. Make your trip a romantic getaway with two-for-one tickets, a benefit only Business Class Experts can offer!