Did you know that Google first debuted in September 1998? And in the 24 years since, the search engine giant powers everything from websites to email services and everything in between.
But it wasn't always that way. For years, travelers had to wade through travel sites, poorly designed booking forums, and shady travel agents.
Now Google provides a powerful tool to research and find the best flights at the best prices. That tool is Google Flights. Since 2011, Google Flights has been the go-to flight search engine for millions of travelers.
Google Flights uses a host of features to explore destinations, filter preferred flight features, and track the best prices on routes you're interested in.
But a question remains — Are Google Flights cheaper than the alternative?
We explore that question and how to use Google Flights to find affordable flights to virtually anywhere in the world.
Don't get stuck in economy; take your flight research to Business Class Experts, who can help you find discounts on first and business-class flights. You'll never want to travel in another cabin again!
Are Google Flights Actually Cheaper?
Finding cheap flights is the priority of millions of travelers. Still, it's not always easy to know which flight deals are really the best. By and large, you can find the cheapest flights on Google Flights. But not for every traveler.
For example, those on a shoestring budget may find lower prices through online travel agencies (OTAs), like Skyscanner, Kayak, and Orbitz, who often cut deals with airline providers. However, these flights are far from quality, and many are the most basic economy class available.
It's also important to know that some airlines, such as Southwest, don't list airfares on Google Flights. That means you'll need to search directly with the airline's website to find tickets. Regardless of these shortcomings, Google Flights shows the cheapest prices on flights for a large number of travelers.
Why Are Google Flights Cheaper?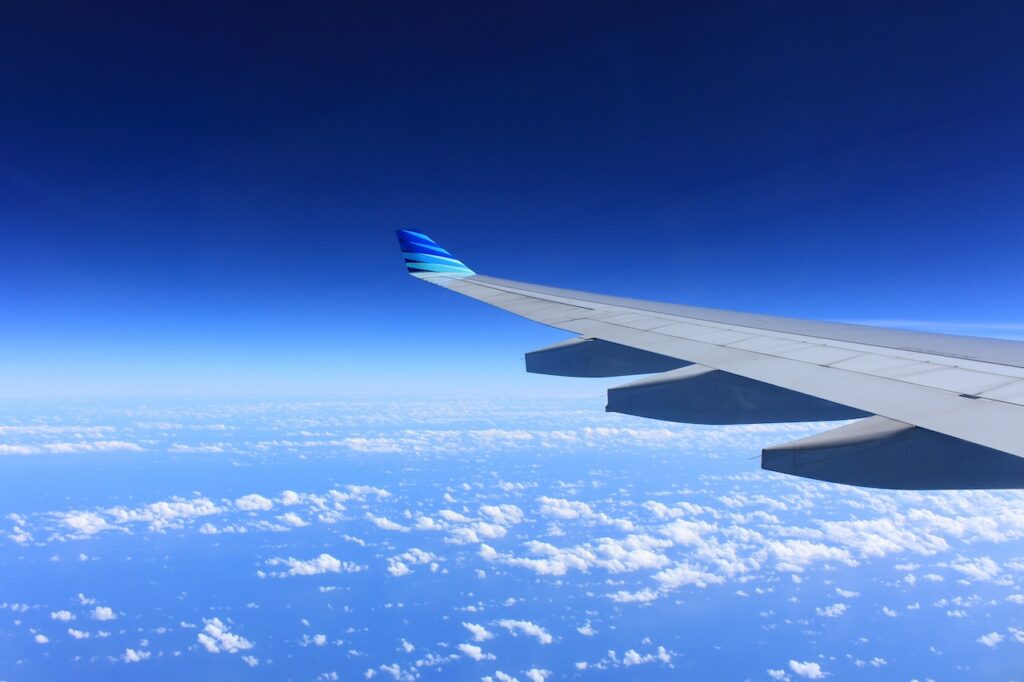 Google Flights differs from OTAs because it's a global distribution platform, allowing airlines to publish their airfares directly. It shows months upon months worth of flight prices, allowing you to find when is the cheapest time to fly. You can search multiple airports at once to find the cheapest departing and arrival airports, which is crucial for flying internationally, where the difference between flying to Barcelona versus Madrid can be hundreds of dollars.
The tools and filters that make Google Flights a powerful search engine make it the perfect place to research your next trip. But to get the absolute best price on business-class flights, you'll need an industry expert. You'll need Business Class Experts, the airline insiders that put premium cabins first, allowing you to find the best deals on the most comfortable seats.
How To Use Google Flights to Find Cheap Airfare
The lowest price often doesn't mean the best flight or deal. It's possible to save money while finding quality flights, which comes down to using Google Flights to its maximum potential. Here's how you can use Google Flights to see and book flights at the lowest prices.
Filter By Travel Days
One of Google Flights' best features is the plethora of options to see when the cheapest travel dates are. Booking sites often show you only the cheapest flights for the specific dates you choose but don't allow you to be flexible with your search. Google Flights breaks that trend with tools like the calendar view and date grid. These filters show you the cheapest dates to fly — even what day of the week is the most affordable!
Finding cheap airline tickets is easier when you have flexible dates, and Google Flights takes advantage of the price changes from week to week. The result is more informed decisions when it comes time to book.
Explore Nearby Destinations
Like travel dates, location can make a huge difference, with flights to larger airports costing less on average than smaller regional airports. Let's say your dream vacation is a trip to Europe. Now, Europe is a vague area, but Google Flights explore map allows travelers a brief overlook of which destinations might be more affordable.
The map feature allows you to explore popular destinations like the Caribbean, Mexico, and Africa! You can also explore nearby locations by selecting the multi-city filter or elect a layover in a city of your choice. Both options open the door to exploring more of the world in one trip. Google Flights makes researching that possibility straightforward.
Use the Comparison Feature
A powerful flight search engine should be able to provide more than a handful of results, and Google Flights gives complete control over flight options. Once you complete an initial search, Google determines the best departing flights based on several factors. You can choose to ignore these initial results and compare them to other departing results. To further take control, utilize several filters to find the perfect flight. These filters include:
Number of stops
Round trip or one way
Preferred airline or airline alliances
Baggage allowances
Time of day
Emissions
Flight duration
The cheapest fare is often the least comfortable. That's why Google provides so many options to find flights and the best deal with the most creature comforts. You'll even get a flight alert if the flights you select are from separate airlines.
Set Price Alerts
Let's say you've found the perfect destination and found a flight on your favorite airline, but Google says prices are high for your trip. Luckily, the price graph allows you to check how Google Flights prices change over time. It will let you see when it's the best time to book.
In addition to the price graph, you can also toggle the track prices button to receive notifications when prices drop. Google won't overwhelm you with price updates or marketing emails like Expedia or your local travel agent. You'll never miss a reasonable price, and your credit card will thank you!
Uncover the Cheapest Flights with Business Class Experts
So what makes Google Flights so special? Perhaps it's the speed of results or the months' worth of flight prices. Maybe it's the option to select more fuel-efficient routes or get to choose where you have a layover. Whatever your reason, Google Flights takes the search engine power to the next level, making it easier to find affordable flights.
Although there are several benefits to using Google Flights, there are some drawbacks. Don't expect to book your entire vacation or find select carriers on Google, as some companies don't publish with the search engine. After all, Google Flights is a research tool, not a travel agent.
Upgrade to first class at a discount by partnering with Business Class Experts to make the most of your next international flight. Take your Google Flights findings and get deep discounts on premium cabins on the routes most important to you. Business Class Experts is your industry insider to unlock affordable flights without sacrificing comfort!