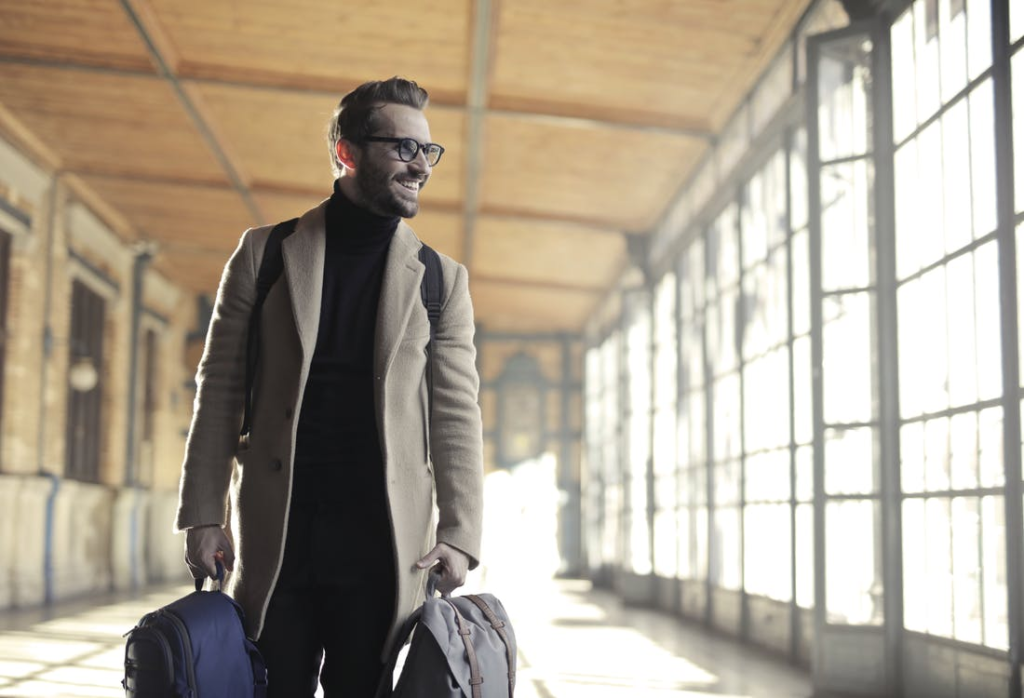 Although Delta's official dress code is not restrictive, a deep dive into various rules reveals that it's not quite that simple. The info is not easy to find.
Delta's Dress Code Information
Delta's Conduct of Carriage rules for full-fare passengers on domestic and international flights state that flight crews may refuse to transport or may remove passengers from its aircraft at their own discretion:
When the passenger is barefoot.
When the passenger's conduct, attire, hygiene or odor creates an unreasonable risk of offense or annoyance to other passengers.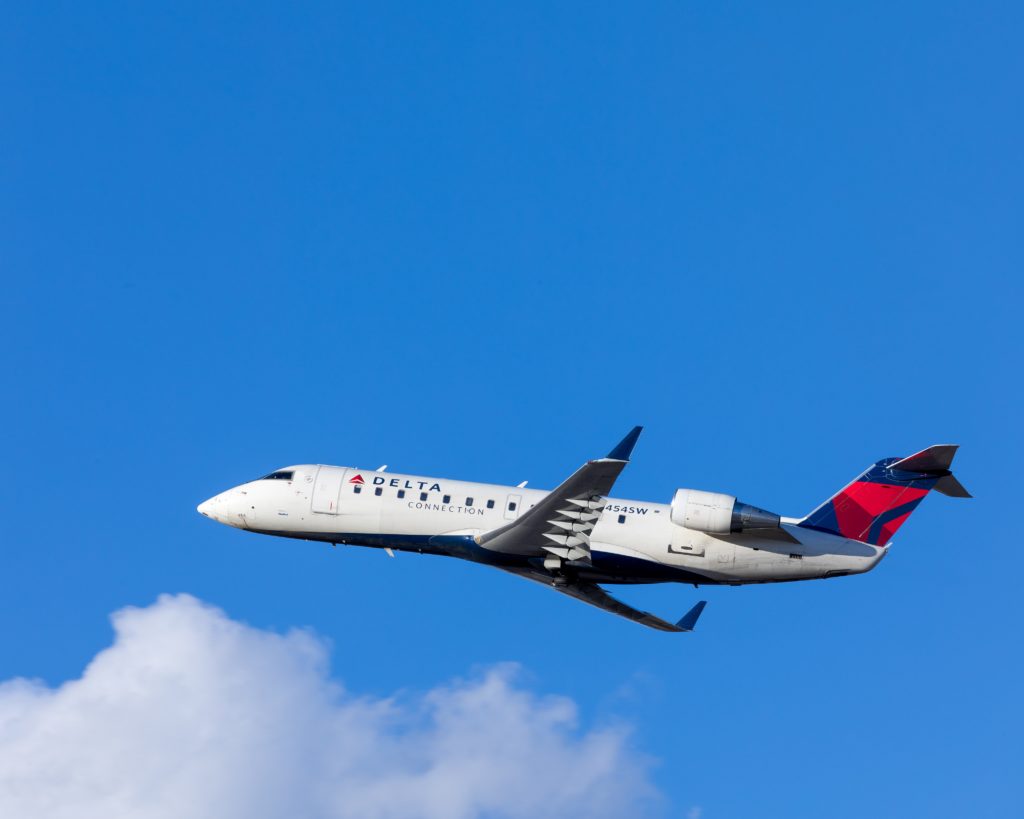 Do You Get Your Money Back if You're Kicked Off a Delta Flight?
Contract of Carriage Rule 20 states:
"1) Conditions For Payment of Involuntary Denied Boarding Compensation
The passenger shall not be entitled to any compensation for involuntarily denied boarding if:
a) Passenger's Failure to Comply with Contract of Carriage
The passenger has not complied fully with Delta's contract of carriage or tariff provisions regarding ticketing, reconfirmation, check-in, or acceptability for transportation"
So, the official dress code for any Delta Class paying passenger is "Bare feet not allowed." However, if the crew or other passengers find your attire offensive in any way, you can be kicked off the flight and may not be entitled to a refund.
Our advice: if you want to book a business class seat on Delta or any other airline, apply some good old-fashioned common sense about your attire.
Special dress codes policies for Delta's Buddy Pass Flyers
Family members and friends who fly under Delta's Buddy Pass program are known as non-revenue (or non-rev) and subject to more detailed rules than paying customers. These rules are outlined in the "Buddy-quette" document provided to employees and non-rev passengers (this information is no longer public; it was copied earlier):
"Appearance: Flying in comfort and style. Delta has a relaxed dress code for pass riders, including Buddies. The standard is based on respect — for our customers and for you. Delta trusts your good judgment when traveling on a Buddy Pass. Just remember, Delta has a relaxed code for pass riders, but that doesn't mean a sloppy appearance is acceptable. You should never wear unclean, revealing or lewd garments, or swimwear or sleepwear on a flight. The relaxed dress code also applies for Buddy Pass travel on Delta Connection carriers."
What is Offensive Dress?
Since it's a subjective measure, offensive dress could mean anything another passenger or flight attendant could possibly object to. Delta has managed to avoid social media kerfuffles so far, but several other airlines have found themselves on the receiving end of consumer wrath.
Over the last few years, incidents have included:
During the heat of #Leggingsgate, Delta weighed in, tweeting that leggings are welcome when flying Delta. When a twitter user asked for clarity, they responded:
So we can add that advice to our body of knowledge: No swimwear, sleepwear or underwear as outerwear.
What NOT to Wear
It's hard to know where to draw the line. With stretchy business yoga pants rapidly gaining popularity, and office rules relaxing, clothing that was entirely unacceptable ten years ago is business casual attire today. It's entirely possible that airlines are simply out of step with today's fashion.
On international or domestic flights, it's always wise to wear closed-toed shoes for both safety and hygiene reasons at the airport. It will protect your feet from clumsy neighbors, dirty floors, and protruding hardware.
Based on past incidents, random people are most likely to be offended by:
Low-cut or strapless tops
Exposed midriffs
See-through or clingy outfits
Too-short shorts or skirts
Dirty and/or torn clothing
T-shirts with offensive slogans or images
Visible underwear
Flip flops
Tank tops
Somewhat ironically, the most common attire in first class cabins on long-haul international flights are the comfortable jammies provided as part of a typical amenities package. While most of us are struggling to get comfortable in business attire, first class passengers are kicking back in luxury sleepwear and slippers.
Most airlines, including Delta, also specify that you can't be dirty or smelly. This may seem like a no-brainer, but "smelly" doesn't apply only to offensive body odors. What if you're wearing too much perfume or dragging a cloud of cigarette or cigar smoke? Allergies are common, so it's wise to keep scents to a minimum and allow some time to air out after a smoke.
Why You Should Dress Nicely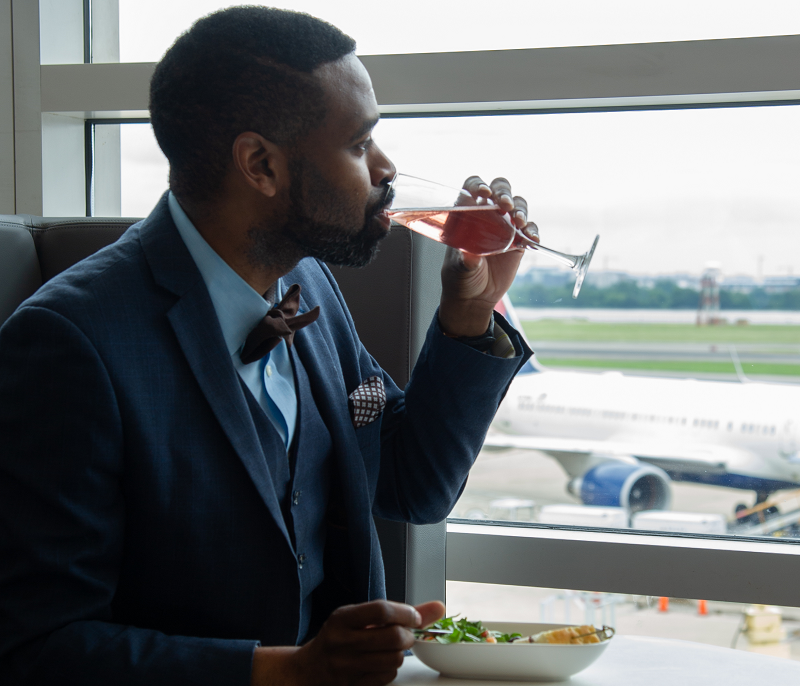 Dressing nicely has a lot of perks in any circumstances. You'll get more respect, you won't have to worry about wardrobe malfunctions, and you're less likely to get cold.
When flying business class, you're more likely to be dressed similarly to other passengers in your cabin, which means you'll be more comfortable.
Another reason to dress nicely is to make an impression on flight attendants and other airline employees. They are hard-working people who have to handle all kinds of unpleasant passengers, from smelly people to drunks to screaming children. A passenger who is friendly, polite, and well-dressed is appreciated. You may even get lucky with a free or low cost upgrade from business class to first class, an area of the plane a guy in dirty sweatpants is never going to be welcome. On long flights from the United States to Europe or even cross country domestic flights from New York to Los Angeles LAX, seat upgrades make a world of difference.