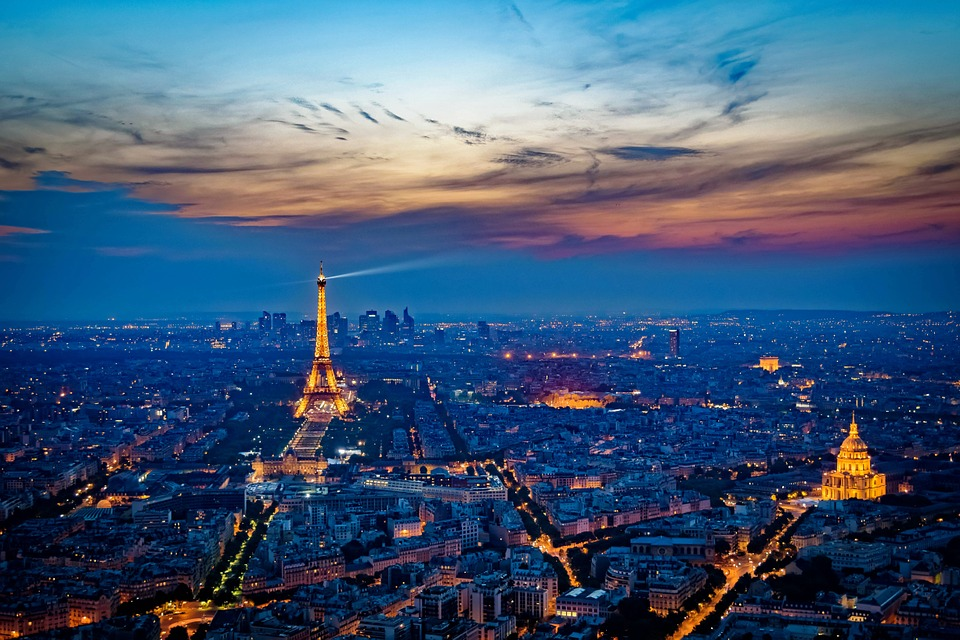 Traveling to Paris is an exciting adventure regardless of the reason for your trip. It's even better when you go in style. Airlines are making it easier and cheaper to fly business class by investing in better business class product experiences, from the lounges and amenities available at the airport before you board, to the seats (and in some cases, cabins) and amenities available while in-flight. Many airlines offer a business class cabin that rivals first class for comfort and perks.
Delta is among the airlines who've raised the bar for the best in-flight experience by adding closing doors to their lie-flat seats. Other airlines, including Quants and Singapore Airlines, have built partnerships with wellness experts to offer menus designed to combat jet lag or offering meditation classes in the lounge. Many airlines now give you the ability to control your in-flight entertainment options with your mobile phone either through apps or Bluetooth.
How To Find Business Class Flight From Los Angeles LAX to Paris
We decided to price out a round-trip flight to Paris Charles De Gaulle airport (CDG) from LAX departing on December 4, 2019 and returning on December 11, 2019, priced 9 weeks ahead of travel.
Delta offers the lowest price with their Premium Select seating at $1,179 for a non-stop flight.
Air France offers a non-stop flight at $3,293.
British Airways offers a flight at $3,986, but they don't offer a non-stop option. This flight includes one connection.
Flight deals aren't always the best on airline websites or credit card redemption programs. Rather than relying on a booking engine to search out the best Paris flights, let BusinessClassExperts do it for you. We work directly with airlines to secure deals for cheap flights around the world.
If you're planning on flying business class LAX to Paris, take a look at the best options to choose from.
The International Business Class Experience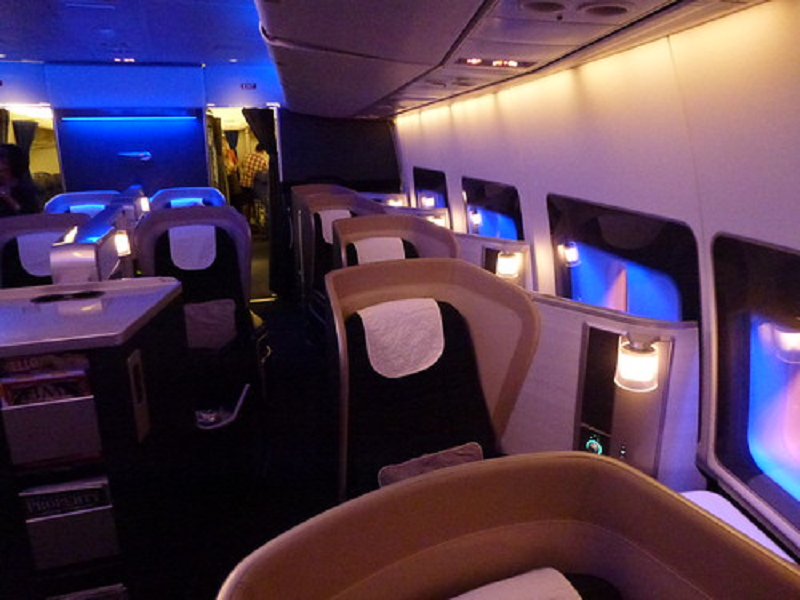 Booking Your Flight To Paris
Delta
Delta allows you to use SkyMiles, Flying Blue, or Korean Air Skypass to book flights with miles. However, with Korean Air, you can only book round-trip tickets. When flying Delta business class LAX to Paris, check to be sure you'll board a 777-200 aircraft as this is the upgraded business class option featuring both Delta One and Delta Premium Select.
Air France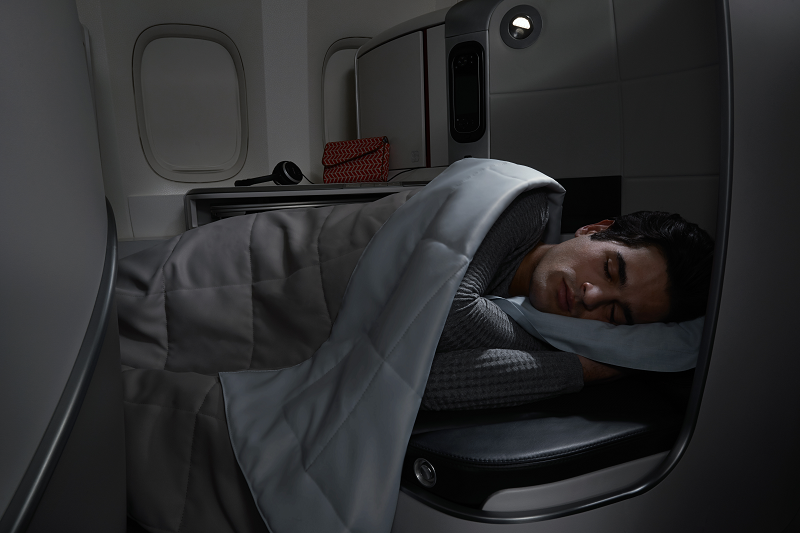 Air France launched its new business class on certain flights and aircraft in 2014. When you book, you'll need to pay close attention to the seating configuration of your particular flight, so you don't even upon one that doesn't feature the new business-class seating. Look for flights on the 777-300ER, and on certain 777-200 aircrafts. Some Air France A380 business class planes fly out of LAX that don't have it yet.
British Airways
British Airways business class flights are known as Club World. Often when departing from the United States, you'll be on an American Airlines flight operating with the BA name. Booking is easy online, whether you're paying cash or redeeming miles. There are a number of flight classes, which are:
Business lowest – I
Business – R
Business flexible – J, C, D
First lowest – A
First flexible – F
Be aware that carrier-imposed surcharges, along with airport taxes and fees can add a hefty amount to your airfare – as much as $600 or more, depending on the airline.
Check-In and Lounge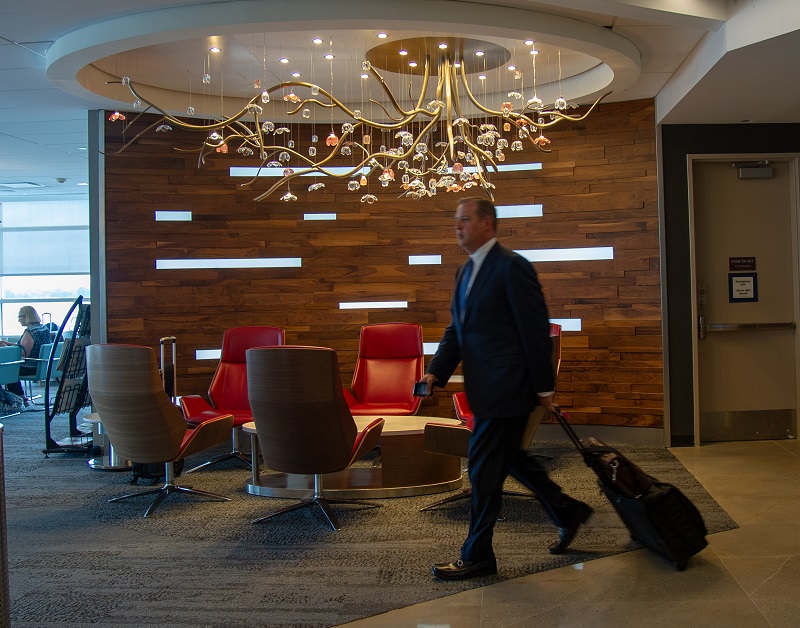 Delta
Delta flies out of terminal 2, terminal 3, and terminal B South Side Wing at Lax. You'll have access to the Sky Club Lounge, as well as the Korean Airlines Lounge. These all feature Wi-Fi, 110v AC power, complimentary food, with a full-service bar.
Air France
Air France flies out of the Tom Bradley terminal at LAX. Though there's no TSA PreCheck available, you'll get access to the premium-cabin line which should make the check-in process run a bit quicker than if you were traveling in coach.
Air France premium flyers have access to the Korean Air lounge. Inside there's a buffet with cold snacks, tables with plugs for recharging your devices before your trip, a mini-bar with spirits and wines, and a wraparound balcony where you could sit and overlook the main terminal.
British Airways
BA flies out of terminal 4, terminal 5, and the Tom Bradley Terminal at Lax. You'll have access ti=o the Oneworld Los Angeles Lounge in the Tom Bradley terminal, where you can also get access to fast track check-in. The lounge includes showers, TV and entertainment, Wi-Fi and business services.
Business-Class Cabins and Seats
Delta
When flying with Delta, you'll have 37 seats across 12 rows in a 1-2-1 herringbone pattern. Seats are 21 inches wide with a 78 inch lie-flat length. There is no at-seat storage, but there is a power plug with USB.
On Air France, you'll have 60 lie-flat business seats in 15 rows with a 1-2-1 reverse-herringbone configuration. The first four rows in a front cabin directly behind first class. The first four rows are in a front cabin behind the first class. The rest of them are in a larger cabin located behind the galley and lavatories. Seats are 21.5 inches wide and 61 inches of pitch, and they recline to just under 78 inches in the lie-flat mode.
Each seat is equipped with a universal power plug and USB port, along with magazines next to your head and space to hang clothes, if you wish. The side seat cupboard features Bose noise-canceling headphones, a vanity mirror, and a place to hold a magazine or tablet. There's a cupholder with a bottle of water.
British Airways
Seats extent to 72 inches in the lie-flat position, with a fully adjustable headrest and lumbar support. Bedding is designed by the White Company. You'll have a mattress topper, duvet, and a blanket.
Power outlets are available but may require the use of a power adaptor – which may or may not be available on-board for purchase.
Club Suites are not available on the A320 airbuses that are used for the Los Angeles to Paris route.
Amenities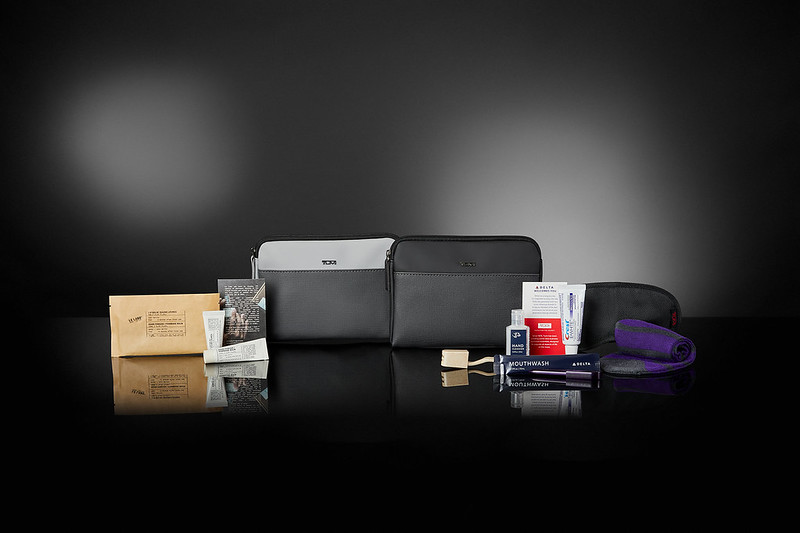 Delta
Delta's in-flight entertainment screen is small compared to what's seen on Air France, and though they offer noise-canceling headphones, the quality is mediocre at best. With Delta, you can pay $28 to receive unlimited Wi-Fi for up to 24 hours, which is great if you have connections. There's plenty of entertainment available.
Delta's amenities kit features Keihl's products in a Tumi shell case, which many can use after the flight. It contains earplugs, hand and body lotion, lip balm, toothpaste and toothbrush, mouthwash, and pen.
Air France
Air France Business class features 16 inch entertainment touchscreens, which are locked into the seatback for takeoff and landing, but swivel out for better viewing in-flight. You control the system with a handheld touchscreen remote, which you can also use to view content.
The entire menu, including the meal options and beverage lists is viewable on the system so you can familiarize yourself with options before the flight attendants come by, but you cannot place orders through it.
There is no Wi-Fi on the flight which is a bummer, given that it is a long-haul flight. To soften the blow a bit, amenity kits containing a toothbrush, toothpaste, mouthwash, a comb, an eye mask, earplugs, lotion, lip balm, and a shoehorn are given after takeoff. You'll also find a bag with slippers, socks, and headphone covers on your seat, so you're ready to get some good R&R.
British Airways
BA features a 10.4-inch monitor with on-demand entertainment and noise-canceling headphones.
BA amenity kits include basic grooming essentials, including things like a toothbrush, toothpaste, earplugs, and an eye mask. The bag is reusable for toiletries and other small items.
Food and Beverage
Delta
Delta doesn't have a chef partnership, but they still have great food options. Many flyers report Delta's food is higher quality and the presentation is nicer, plus the food is served with higher quality silverware. Breakfast is also good, but really, it will come down to personal preference. Little is known about the options Delta provides its guests during flight.
Air France
Air France partnered with chef Daniel Boulud to create dishes for flights departing from the United States to Paris. The meals are quite large, and a decent selection of wines is available onboard. Travelers can choose from four main course meals, along with an amuse-bouche, appetizer course, a cheese course, and dessert.
Breakfast service is also available, though it is smaller. It features a beverage, a selection of pastries, and a choice of three main courses.
British Airways
Travelers report a noticeable improvement in the quality of the food and service during the flight. Three course meals are available, along with your choice of snacks from the Club Kitchen. Meal options vary. Breakfast is also served, though it is a smaller meal service.
Best Business Class Airlines
Delta
Delta has recently upgraded its business-class seats and added more routes to include those aircraft. In an effort to remain competitive, they'd had to make the changes to remain on par with other airlines.
Air France
Air France recently upgraded its business-class seats and raised the quality of the food and service. The only downside is can be hard to determine which aircraft you'll find the new outfits on, and there's no in-flight Wi-Fi available.
British Airways
British Airways opened its Club Suite In March, which is being installed on all 18 of the new A305-1000s in the fleet and on some of the refitted Boeing 777s. These suites feature closable doors and privacy screens, and down bedding from White Co.
The new seats are up to 27 inches wide with the armrest lowered and reclines to a 79 inch flat bed with larger tray tables and 40% more personal storage space.