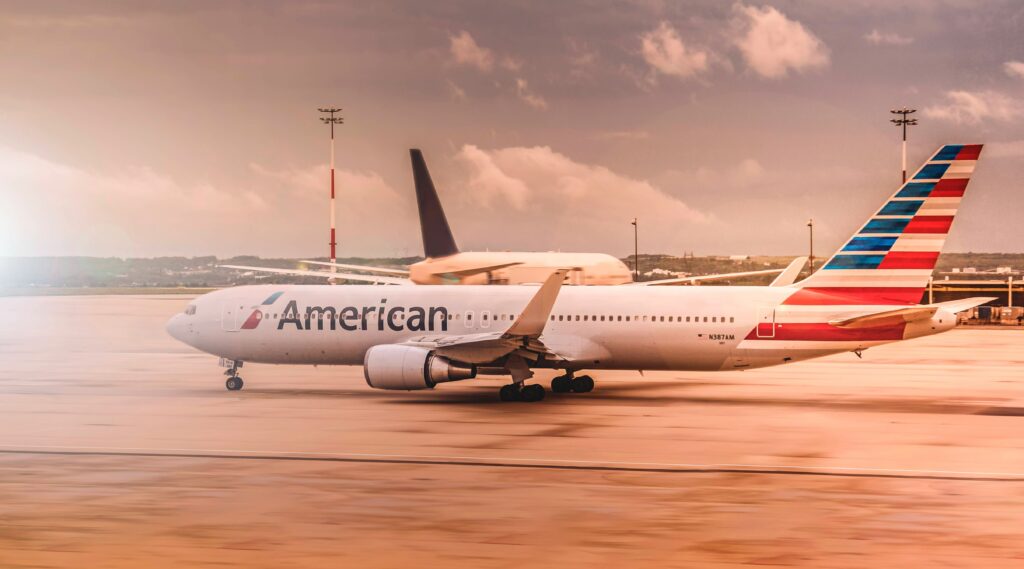 First-class flights are an exclusive experience that few enjoy. The service starts at check-in with dedicated lanes that expedite security and boarding. Passengers have access to lounges, lie-flat seats, chef-inspired meals, and dedicated flight crews to ensure no need goes unmet. Unfortunately, first-class flights usually cost several thousands of dollars, especially on American Airlines. This cost leads many to wonder how to get an American Airlines upgrade!

It's no secret that an upgrade request is the cheapest way to unlock premium cabins. There are a few ways the average business class frequent flyer can increase their odds of enjoying first class. We'll take a look at how you can successfully upgrade to a first-class flight with American Airlines.
3 Types of Upgrades to Check Out
Understanding the ins and outs of the American Airlines upgrade system can be a bit tricky. There are three basic types of upgrades to help bump you from premium economy or business class to the coveted first class cabin. Plus, with Business Class Experts, you can find last-minute business class deals to simplify the upgrade process.
Mileage Upgrade
One of the easiest methods of upgrading to a first-class seat is the mileage upgrade. Passengers earn miles using the American Airlines AAdvantage rewards program and can cash miles in to upgrade to the next class of service. These available upgrades are only an option on branded American Airlines or American Eagle flights with domestic flights using the least number of miles at 15,000 for full fare or 15,000 plus a $175 upgrade cost for discounted fare classes.
American Airlines flights to destinations like Mexico, Hawaii, or the Caribbean don't offer a discounted fare upgrade, only full-fare upgrades. However, flights to South America, Europe, Asia, and the Middle East are available to upgrade for 25,000 miles and a $550 co-pay. Full fare business class can upgrade these intercontinental flights for only 25,000 AAdvantage miles.
Systemwide Upgrade
Systemwide upgrades are the peak of American Airlines upgrades because of pre-flight availability. These upgrades are part of the Loyalty Choice Rewards program, which unlocks various benefits like access to the Admirals Club. A systemwide upgrade allows passengers to hop from premium economy to first class on two-class flights and from business class to first class on three-class flights.
Earning a systemwide upgrade can happen as quickly as 125,000 miles, and by 200,000, you earn up to four systemwide upgrades. After 350,000 miles, every 200,000 miles flown after earns an additional two systemwide upgrades. These changes just took effect in early 2022, replacing the Platnum Pro, Executive Platnum, and ConciergeKey systemwide upgrade.
Complimentary Upgrade
AAdvantage status members can take advantage of a complimentary upgrade depending on your level. A status level of at least Gold automatically enters your complimentary upgrade ticket. ConciergeKey members have first crack at the complimentary upgrade list, followed by Executive Platinum, then Platinum Pro, Platinum, and Gold.
Executive Platinum members enjoy automatic complimentary upgrades on award ticket flights, and the upgrade also includes an additional companion. Although the status level determines the waitlist, there's still a chance of an upgrade out of an economy ticket. These elite members also enjoy confirmation up to 100 hours before departure. Still, even gold members can receive confirmation up to a day before their flights.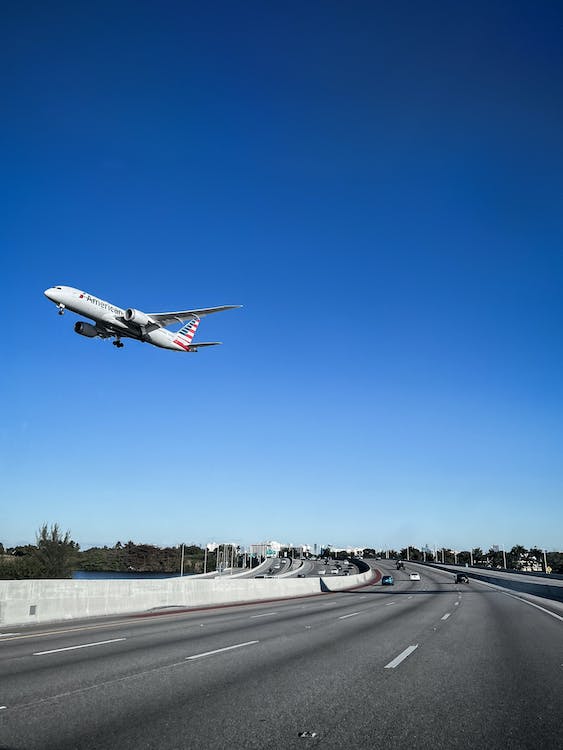 Upgrade With Miles on Partner Airlines
Sometimes it's not always possible to fly with American Airlines, but you can still use your AAdvantage miles to get a free upgrade on long-haul flights. British Airways and Iberia airlines provide upgrade certificates for American Airlines passengers, but the mileage will depend on the departure location and destination.

Passengers flying from North America to Europe must pony up 35,000 miles to upgrade from business class to first class. Likewise, flights to Africa and the Middle East will require 50,000, and flights to the Pacific will run upwards of 70,000 depending on the destination. The added perk of upgrading to a premium cabin on partner flights does have the drawback of requiring taxes and fees, so it's best to be ready for the extra cost.
Tips for Upgrading to First Class on American Airlines
Basic economy fares aren't likely to get you an upgrade, so your best bet is to start with a business class ticket from Business Class Experts. Once you have your ticket, there are some things you can do to help boost your odds of landing the coveted first class upgrade.
Consider becoming an elite member – The American Airlines AAdvantage elite status is a loyalty program designed to earn loyalty points towards award tickets, upgrades, and perks like Group 6 boarding. It's free to join, and you can earn miles by flying American or with any OneWorld flight. You only need 30,000 points to hit gold status, but for the Executive Platinum membership, you'll need 200,000 points.
Take advantage of AAdvantage miles – Unlike other airlines that use American Express, AAdvantage credit cards are MasterCard, and each qualifying mile translates into points. These cards come with enticing bonus miles to expedite the upgrade benefits. Several AAdvantage credit cards allow two and three times the mileage benefits, along with some other nice perks.
Understand ticket coding – Ticket coding is a complex procedure, and American Airlines calls these letters fare basis. Each letter represents what cabin the passengers sit in and whether the ticket is upgradeable. Codes A and F are first-class codes, while C, D, and X are business class. You'll want to avoid B at all costs. B is discount economy tickets and is virtually worthless, as they cannot upgrade.
Understanding Priority Level – The AAdvantage status level starts at Gold and extends to Platinum, Platinum Pro, and Executive Platinum. Obtaining a priority level auto-requests upgrades on domestic flights or international flights to Canada, Mexico, and Central America. Plus, priority members get potential complimentary upgrades on Alaska Airlines flights.
It's essential to keep in mind restrictions on miles and points. Discounted fares from the aa.com website earn half the miles of the full-priced tickets. Instead, book business class deals with Business Class Experts and get low-price tickets without sacrificing miles earned. A priority status requires at least 30 flight segments, so partnering with Business Class Experts is the most cost-effective way to reach the Executive Platinum level.
Discover Affordable First Class Flights with Business Class Experts
Whether it's a miles upgrade or a systemwide upgrade, an American Airlines upgrade to first-class is an exciting feeling. Improving your odds of landing on the upgrade list isn't voodoo magic, just dedicated planning and elite membership. American Airlines offers several ways to land on the upgrade waitlist, allowing passengers an engaging way of earning AAdvantage miles.
You don't have to spend your hard-earned money on economy tickets. Business Class Experts have the insider connections needed to find the best business class ticket deals, saving you upwards of 50% over direct airline prices. Savings like that allow you to reach the Executive Platinum status level needed for the best upgrade chances and most systemwide upgrade awards.